Thanks to Sarah and Share Radio for having me on, on 3rd October 2015, here's some more information and answers on the questions asked and don't forget you can listen to the podcast if you prefer!
Click the image to listen to the Podcast:


Q1 What order do things happen for first time buyers?
It's really important to make sure you do do things in the right order. And with a constantly changing lending market, speaking to a broker that knows which lenders are most likely to lend to you and giving you a good idea of what you can afford to buy, including covering all your buying costs is important.
There are lots of schemes available now too from Shared Ownership to Help to Buy and homes with a 20% discount coming up for First time buyers, so you need to work out which one is right for you.
For more help read our First Time Buyer checklists
And checkout the costs of buying
Q2 Kate How do you get the best out of an estate agent as the buyer?
The best way to get on with an agent is to be honest! Many buyers think agents will lie, so they do too, but agents have changed since they had to belong to a redress scheme by law.
The two things you can do is to be honest about what you can afford eg £100,000 and no more or around £150,000. Secondly, turn up to viewings on time and give the agent feedback on why you like it – or don't, tell them what is putting you off.
Read: Finding a perfect home through an agent checklist
Q3 How long does it take to buy?
Professionally I can buy a property in 4- 6 weeks but that's because I work on it pretty much every day and don't have 'life' getting in my way! I also have everything prepared in advance, my legal company, my insurance company and any paperwork/evidence of earnings/identity etc that the finance companies need.
For most first time buyers you are looking at up to three months from offer being accepted, especially if holidays get in the way. Then if you are buying a leasehold property eg a flat, this time can increase if the freeholder isn't very good at getting the details to the legal company.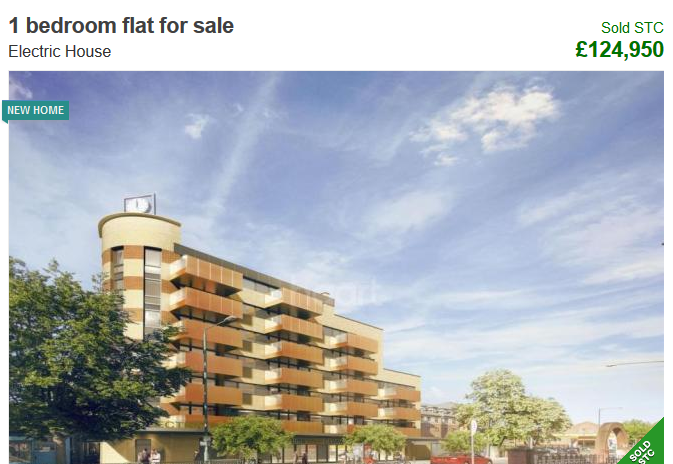 Q4 When do you put in the offer and does that commit you to anything at that stage?
When you put in an offer, even if it is accepted, you haven't committed to the purchase (nor has the seller to the sale) unless you exchange contracts. Both you and the seller can pull out beforehand, unless you are in Scotland in which case you do the equivalent of exchanging when the offer is accepted, but the property will already have a survey done, which is incredibly helpful.
Q5 Is it that important to have it surveyed by a professional surveyor? Is the cost really worth it?
Absolutely – they are your knights in shining armour when it comes to buying a property as they are the ones truly on your side if you pay them separately to the mortgage lender. You can have a Home Condition Report for just a few hundred pounds, a Home Buyers which includes a valuation for around £300-500 and a full building survey based on the property's structure for around £600 to over £1,000 depending on the house size/value.
For more read our choosing a surveyor checklist
And checkout our article - What should I pay for a survey?
Q6 Many buyers rely on a mortgage valuation - why is that such a bad idea?
This is a very bad idea as it doesn't tell you anything about the property's condition and protects the lender – not you! It also doesn't highlight the costs of maintaining of the property for the future. So risking not having a survey can mean that you end up paying thousands of pounds out later on in costs you didn't foresee.
For more read our choosing a surveyor checklist
Q7 You should be given information about the property's energy rating by the estate agent, what else do you need?
It is really important as our properties get older to have things like an electrical and gas safety survey, otherwise they could be dangerous and need replacing, which will cost you thousands of pounds.
If you are buying a house and intend to stay there for a long time, your solicitor/conveyancer will make sure you have the right checks eg searches, chantels, coal, flooding etc for your local area – which is often why having a local legal company to the area you are buying in, is useful.
Q8 When do you need to pay your deposit to the seller and how do you do this?
It is really important to have your deposit ready to send to the legal company the day you make an offer – otherwise it can cause all sorts of delays, especially if it's in a deposit account you can't access for a while. This is one of my biggest bug bears when selling is buyers and solicitors/conveyancers not having deposits ready in time.
For more read our first time buyer legals checklist and read How to choose a legal company
Q9 If you change your mind after you've paid the deposit, will you get it back?
Not if you have exchanged contracts, you can only get the deposit back if you haven't exchanged, otherwise you are likely to lose it.
Read: Why first time buyers are struggling to save for a deposit
Q10 How does someone goes about getting a mortgage?
For me, mortgage lending is so complicated now and changes so frequently depending on who is coming in/out of the market that it is vital to get a good broker to help you organise how much you can afford and which is the right mortgage for you. Comparison sites are OK, but they don't really tell you whether you are eligible for the mortgage or not.
Read: What you need to know about mortgages
Q11 How can anyone living in London can afford to buy a house?
With the amount of information you receive – most of which is incorrect in my view – it's not a surprise you think it's impossible to buy in London, but if you do want to, it is possible.
There are lots of properties available for less than £200,000 which if there are two of you, means a £95,000 mortgage each and at a 5% deposit, you need to find £5,000 each to purchase. And yes you can find a property which is either bought through shared ownership, or you buy on the open market.
It will be tough though to benefit from Help to Buy on new builds in London as they tend to start at £300k plus, so if you want new, then look for shared ownership instead.
For more read our shared ownership checklist and read dangers of buying a flat in London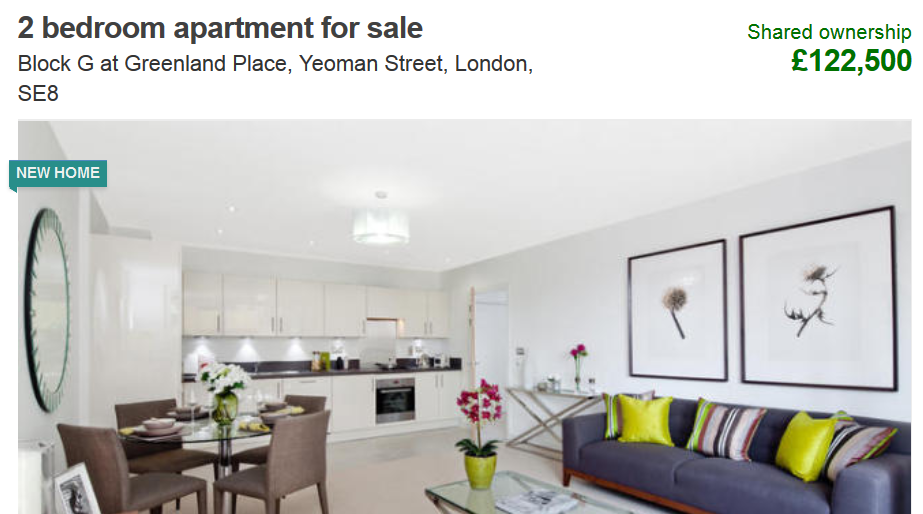 Alternatively, you can buy outside of London, say somewhere like Peterborough, just 45 minutes from Kings Cross, although you'll need to shell out around £6-7k for travel, you can buy 2-3 bed houses from under £150,000 within walking distance of the station.
Q12 What does a solicitor do?
Legal companies which can help you buy a home are called solicitors, that can do other legal work too or conveyancers that specialise in property work. If you want to buy a leasehold property such as a flat, you need to use a specialist, someone ideally that is a member of the Association of Leasehold Enfranchisement Practitioners (ALEP).
Their job is basically to transfer ownership the seller to you and make sure in doing so there is nothing that could come back to bite you. For example, no loans left on the property title that would end up being yours or that the third bedroom in the property in the loft conversion is actually classed legally as a third bedroom ie has building control sign off. If it doesn't it could seriously reduce the value of the property you are about to buy.
For more read our buying and selling legals checklist
Q13 Any tips for choosing a solicitor?
Do you need someone based near where you're buying or should you go for the cheapest option? Yes don't go with the ones that advertise you based on cheap prices! This often is the worst way to choose a legal company.
We have lots of advice on how to choose and what the costs are: How to choose a legal company
Q14 When do you need to arrange insurance for the property?
It is important to have this sorted before you are asked for the information by the legal company or you will end up having to make a rush decision. You need, to exchange contracts, buildings insurance to be in place, so make sure that you have a copy of the policy document and number ready to give to your legal company in plenty of time before exchange.
I usually organise this as soon as I have the information from the surveyor that tells me how much it will cost to re-build the property.
Q15 The completion date is the date you'll move in - but what else happens then?
Basically this is the day you get the keys. What that means is the property has now been transferred from the sellers to you. This requires finalising the contracts, changing the title deeds so they have your name on it. They also make sure the money is transferred such as your deposit and the mortgage plus any other finances that is required.
Read: How to organise and choose your removals checklist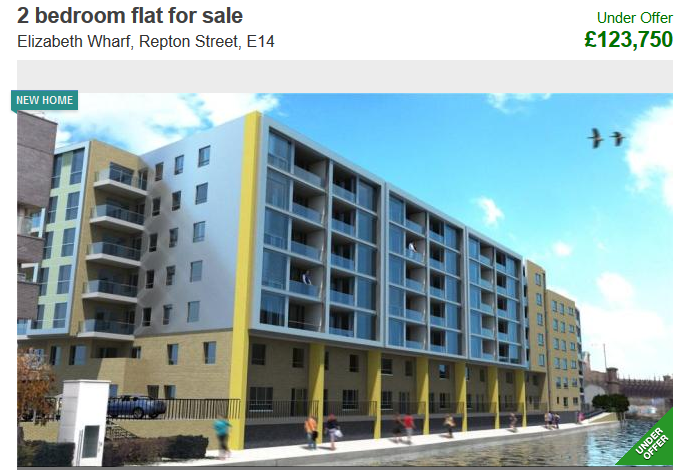 Q16 Is the process different if you're buying a leasehold property?
Most definitely! Unfortunately leaseholders don't have much power when it comes to owning a property versus the freeholder. It is important to make sure you use a specialist legal company. We work with ALEP to help make sure you get the right information you need.
We have lots of advice on buying leasehold, read - Thinking about buying a leasehold property?