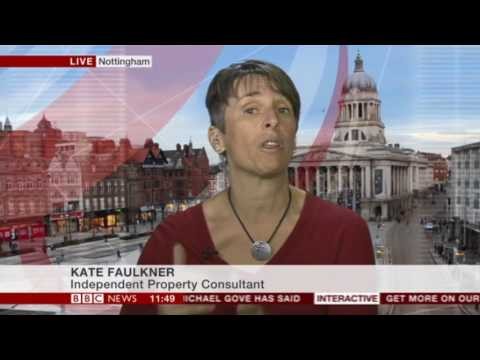 Please find below our latest press releases and media exposure. If you have any queries about sponsoring a checklist please contact Kate at Designsonproperty.co.uk or call 07585 897128.

Kate Faulkner consumer property expert, author of Which? property books, Future Homes Commissioner and property media commentator (BBC, ITV, Radio 4, 5Live, Telegraph, Independent, Daily Mail) will always be available for commentary on residential property issues and is always happy to provide a checklist for any property project you are covering.
May 2019

BBC Radio 5 Live - Kate stood in for Martin Lewis with Adrian Chiles - listen here
About two and half hours in, Kate Faulkner and Jane King (Independent Mortgage Adviser) answered people's questions on property and finance, as well as Adrian's on what the market was up to.
Questions included:
Should I sell a home I've been renting in Oxford due to CGT changes?

Is scrapping Section 21 good or bad news for tenants?

Should you fix your mortgage for five years or more?

How do I find out the rental value of my current home?
April 2019

The Negotiator Magazine published Kate Faulkner's article 'Local Knowledge' - read the article here


February 2019
BBC Radio 5 Live - Kate appeared as a property expert
Coverage of Kate's survey for Belvoir:
Today's Conveyancer - Kate quoted in an article, Industry Experts To Reveal The Ins And Outs Of Conveyancing Risk And Legislations
Property Industry Eye - Kate to take part in a panel debate the The Property Ombudsman's annual conference


January 2018
Coverage of Kate's latest TDS report:
Which? - Kate quoted as the property pundit in an article - What will Brexit mean for house prices?
BBC Three Counties Radio - Kate appeared to discuss stories suggesting house prices will fall in the next three months (1h 50mins in)
BBC You and Yours - Kate appeared to discuss the latest property market news as 2019 gets under way (20 mins in)