How do you manage a let property with the threat of Coronavirus?

UPDATED 2nd APRIL 2020 FOR THE STAY AT HOME MEASURES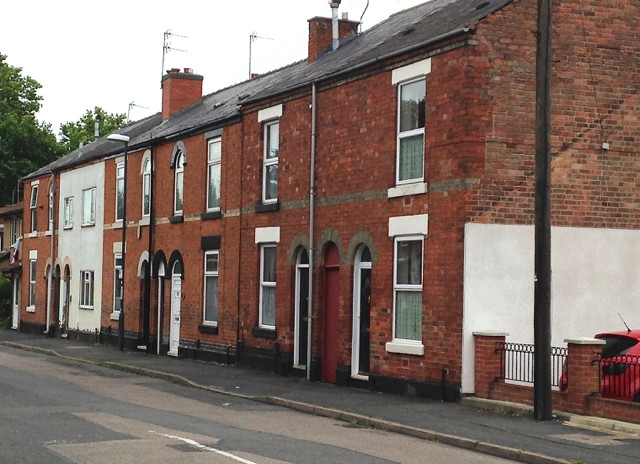 Please note: This will be the page to come back to on a daily or weekly basis. This is because, as managing a property requires 'contact' - albeit that it can be carried out at a 'social distance' - as we are all being asked to stay at home as the disease spreads, clearly the way properties are managed will change.

Currently, the most important thing is to make sure you read our 'new rules' with regard to contact when carrying out property management duties, so you stay safe and reduce the chance of the virus spreading.

The latest guidance we have from MHCLG is that you cannot carrying out viewings or check people in or out, unless the move is 'imminent' and necessary eg people would be homeless or if they are moving to an empty property (ideally 72 hours after anyone has moved in).

This is the latest Government guidance on home moving and for tenants and landlords.


For more help, please read our Q&As for consumers during Coronavirus, for:
Landlords
Tenants
Investors and renovators
See the articles on:
What should you do if you are considering renting or currently rent a home?
What should you do if you are letting a home?

Other good guides for you include:
NRLA - Coronavirus advice for landlords
Property Tribes Coronavirus Hub

How do you deal with safety checks?
As of 28th March 2020, the government released this detailed guidance for landlords and tenants during the Coronavirus outbreak and stay at home measures.

It states that landlords and agents need to carry on keeping properties safe and that their responsibilities have changed, but asks tenants and landlords to be 'sensible'. However, you may find it more difficult than normal to get checks booked in. For more information on this read this from Gas Safe certificate helps explain what will happen, but they are running a reduced service.

Feel free to send a link of this page and the government guidance to your tenants so they understand everyone's new rights and responsibilities.

Keep notes of what safety checks you need to be doing and an issues ideally if you can, book them in for the first week we are due back, with an understanding that this lock down maybe extended.


How do you deal with repairs?
As of 28th March 2020, if a tenant requests a repair, as a landlord you have to respond within 14 days (which should be in writing) to say what you are going to do about it and this has not changed. I suggest you still respond within this time frame, but alert the tenant to the fact that you can only likely to be able to carry out urgent works and some maintenance eg gas or plumbing leaks etc.

However, certificates such as gas safe, electrical safety (new rules apply) and EPCs etc all still need to be carried out.
What if a tenant just leaves due to Coronavirus?
This has already happened, especially in the case of foreign tenants, and students are also being sent home. However, the fact that we are now in lock down is likely to stop this from happening.

We all have to understand that this is personally and professionally one of the toughest situations everyone has to deal with and landlords need to play their part in helping make things as easy as possible for people.

So, speak to your tenant and try to agree a fair settlement, e.g. that they will pay to the end of the month. Unfortunately you won't be able to take any action unless someone like Landlord Action could mediate a conclusion for you.

If you are struggling to let a property, it might be worth talking to the local authority. Homelessness has risen by 165% since 2010. (In my view, much of this down to the 'anti-buy to let' legislation and tax increases as well as the huge issues with Universal Credit [UC]).

At this time, as the government is paying Universal Credit - and has even improved some market rents - it could be a good option for you. Firstly, it will keep some money coming in and, secondly, we need to get people out of B&Bs and off the streets if we can.
What should I tell my tenants?
Believe it or not, some people have reported back that their tenants don't know about the Coronavirus and how serious it is! As such, landlords (and agents) need to play their part in communicating the issues.

The government has set up some excellent advice, which the NLRA has summarised and posted to help you: Coronavirus advice for landlords and from Property Tribes.
Some landlords have been proactive and sent notes to their tenants advising them of the 'new rules', including links to government guidelines which do state they need to continue to pay their rent. They are discussing their tenant's situation with them and helping where they can.
If the properties are shared, they are asking tenants to do their own cleaning and where possible they have been giving them a rent reduction, also sending money for or providing cleaning equipment.
Some tenants in shared accommodation are proactively sorting out rotas so they can keep themselves to themselves and keeping their own cutlery and plates etc to avoid cross contamination.

If your tenants become ill and are vulnerable (suffer with asthma, diabetes, etc.) then do keep in touch with them and call 111 if you are concerned about their welfare. They are obliged to tell other tenants that they are ill.
Should I be helping my tenants?
Not all landlords will be in a financial position to help their tenants through this difficult time. Currently there are three key worries:
Being ill and how people will cope at home, with shopping, etc.

Being self-isolated and not getting paid

Mental health issues arising from social isolation.
The government has stated that from 27th March 2020, you cannot evict a tenant for three months via the courts, even if you have already served an eviction notice. You still serve notice, just not act on it from the courts perspective.

Tenants who are particularly vulnerable financially are those working for airlines, in catering, events, sports, musicians, casual labour ('gig economy') and construction. There are also key worker tenants that we need to help through this, especially those working in the NHS and teachers who are now have to work through the Easter holidays.

Some landlords are being proactive and are working out how they can give a discounted rent for a period of time. Others are reassuring their tenants that if they become ill and temporarily can't work, they will support them. Some are offering to help with food deliveries if they are self-isolating.

This is great and shows that the landlord community is a kind one – despite the image it's given.

However, you may not be in a position to do the above - you might have lost your own job or be ill yourself. In that case, the best thing you can do is have information that helps your tenants apply for Universal Credit or assistance from the Local Authority, which is being given emergency funds to help people.

Here is a good guide for you and your tenant on the support available:
Coronavirus support for employees, benefits claimants and businesses

These measures may help ensure your tenant is cared for and also that your rent is paid.

From 27th March 2020, you cannot evict a tenant for 3 months

This is a new rule implemented by the government to help protect tenants over the coming months.

Of course, most tenants will be honest and will continue to pay their rent if they can, but some are bound to try to take advantage of this government ruling and elect to not pay their rent.

Other issues will arise from tenants that cause a nuisance to neighbours, especially if they are having to self-isolate.

Unfortunately, there is nothing you can do at this time, apart from ensure you have recorded communication with the tenant as you normally would. Assuming the legal grounds are sound, you can then evict the tenant once the ban is over.

Remember, you cannot do things like stop water/utilities or physically try to force them out of the home.
Rent guarantee insurance
For landlords who have rent guarantee insurance and non-paying tenants, check whether you can claim. It may even be possible to sign up for rent guarantee insurance now, if you haven't already, but some rent guarantee insurance products have been withdrawn due to the three month ban on evictions. Talk to your agent or check online what is still available.


Please note this is the official Government guidance for people and property during the stay at home measures for landlords and tenants:
Government support available for landlords and renters
Renting guidance for landlords, tenants and local authorities
Landlord right to rent checks

Wales has also provided information for tenants, landlords and agents:
Wales: guidance for tenants in the PRS
Wales: RentSmart guidance

Northern Ireland

Carrying out work on a property eg safety checks or renovations
Government guidance for carrying out work on a property

Cleaning a property
Government guidance on cleaning in non-healthcare settings


For more help on Coronavirus, please read our articles on buying, selling, renting, investing, managing and affording property