Are rents up, down or holding steady in your region?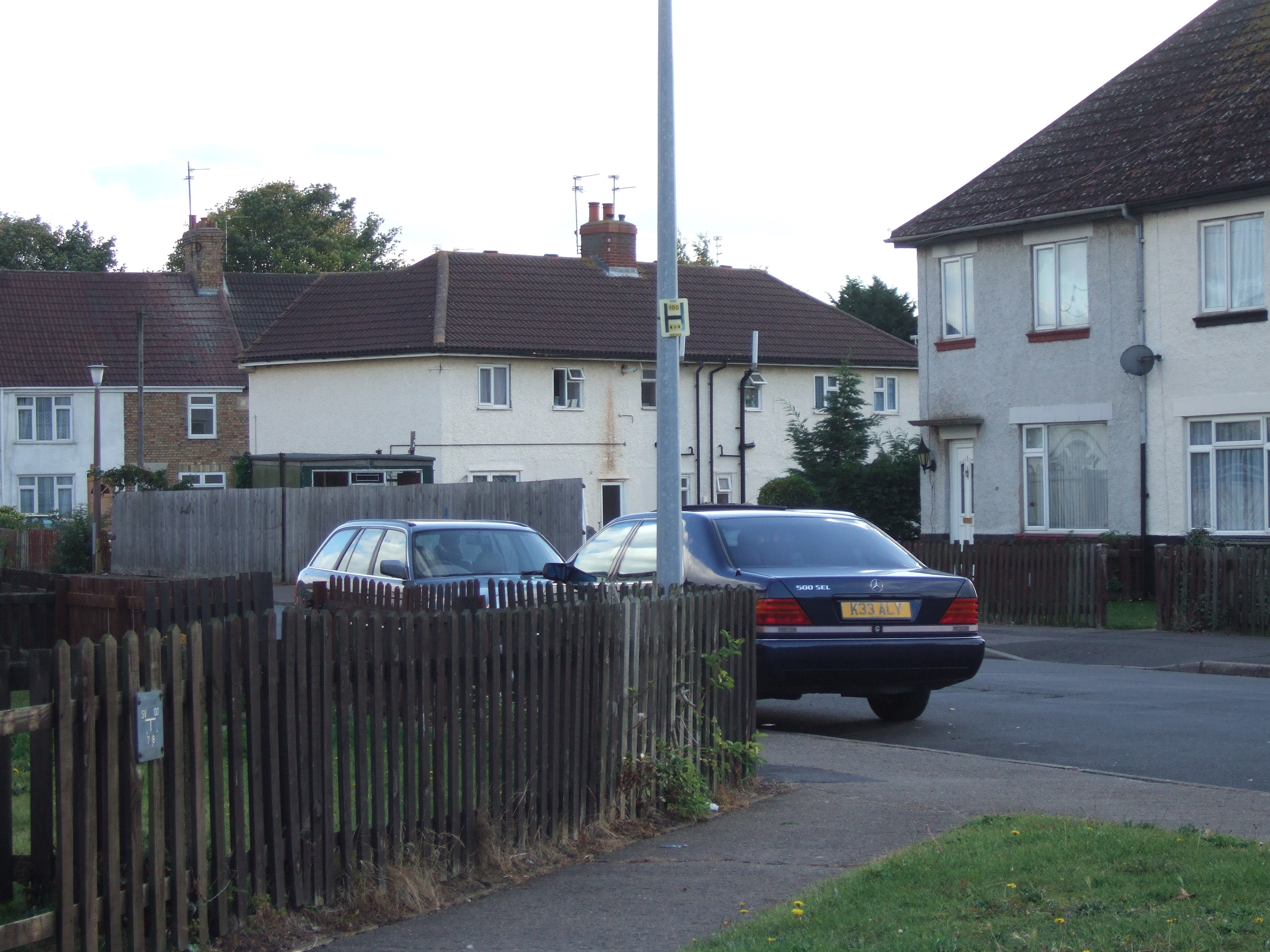 Report Headlines

Belvoir Lettings "The average rent for offices across the UK which have traded consistently over the last eight years is £739 per month – a year on year increase of 5%. (Mar 16 - England, Wales & Scotland)"
LSL "Landlords on the ladder feel financial boost of buy-to-let tax dash. (Mar 16 - England & Wales, index started in 2009)"
ARLA "Supply of rental stock nose-dives. (Mar 16 - UK)"
Countrywide "3% stamp duty deadline floods rental market and landlords letting out new purchases suppresses rental price growth. (Mar 16 - England, Wales & Scotland)"
Read - How to rent a property
Kate Faulkner comments on Rental Report Headlines:
We are into such bizarre times when it comes to the rental market. On the one hand Governments in England, Scotland and Wales are rapidly making changes to the way the rental sector works with the new Housing and Planning Bill in England now an Act; Wales aiming to make accreditation a necessity if you manage property from November 2016, and in Scotland, so much change is happening, including the beginnings of rent controls, that landlords are, understandably spooked! So what's the impact of all this and higher taxation? Loads more buy to let investors have piled into the market, almost causing a 'mini buy to let boom' and the increase in 3% stamp duty and rise in legal requirements doesn't seem to have put landlords off at all so far, with huge increases in purchases to the end of March 2016 (see my property price report).
What effect has this had on rents? Tenants appear to appreciate the difficulties landlords are under and, together with a rise in wages at above inflationary levels, this has meant we are starting to see rents rising at levels way beyond the normal long term average of 2% each year (ONS data).
Download our comprehensive rental report
Regional Report Headlines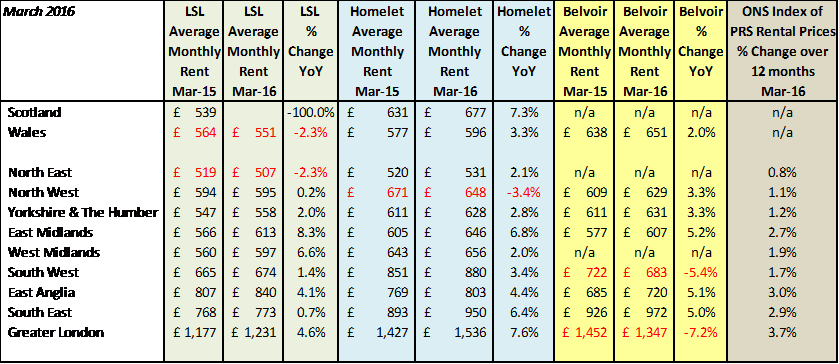 Belvoir Lettings Mike Campbell of Falkirk reports "Rents in Falkirk are showing modest increases for Q1 year on year, which is a break from the long run trend of relatively low wages holding rents down in a self-regulating market". Andrew Jack of Belfast comments: "City centre apartments and good quality professional houses are rising but middle of the road terrace houses are remaining static." Ben Davies of Swansea reports "In the main, rents are static year on year". Howard King of Newcastle upon Tyne says "Rents saw small rises on good quality properties with the rest holding steady". Peter Johnson of the Skipton office says "On the whole, rents are rising year on year" and Daniel Bourke of Dunstable comments "All rents are rising in Dunstable due to London renters unable to afford the rising London rents". (Mar 16)
LSL "Leading the whole of England & Wales, rents in the East Midlands now stand 8.5% higher than in March last year, at an all-time record high of £613 per month. This is followed closely by the West Midlands with 6.7% annual rent rises, taking the average rent in the West Midlands region to a separate all-time record of £597 per month. London is in third place in terms of annual rent rises, up 4.6% from the same point last year. However at £1,231 the capital's average monthly rent remains below the all-time record of £1,301 set six months ago in September 2015. At the other end of the spectrum Wales and the North East are host to annual rent falls, both dropping by 2.2% since March last year. This takes rents in Wales to £551 per month and rents in the North East to £507 per month in March 2016. (Mar 16)"
"Two of the five regions of Scotland have seen rents fall on an annual basis. Edinburgh & the Lothians are continuing to see record annual rent rises, up 8.5% year-on-year in March. Rent growth in the capital has been accelerating steadily since June 2015. After this, rents in the south of Scotland have seen the next fastest annual rise, with rents up 3.2% since March 2015. The Highlands and Islands rounds off the top three, with a healthy 1.6% uptick in rents compared to a year ago. But two regions have seen rents fall compared to a year earlier. Both Glasgow & Clyde and the east of Scotland have witnessed a 2.5% drop in rents across the twelve months to March 2016. (Mar 16)"
Countrywide "Rents grew fastest in the East of England, increasing by 8.5% over the year. Growth in the East of England was driven by increasing numbers of new tenants registering in the first three months of the year, up 34% year on year, the highest increase of any region. Rents in Greater London grew 2.9% in March, less than half the 7.4% recorded in 2015. (Mar 16)"
Read - How to avoid a rogue landlord
Kate Faulkner comments on Regional Rent Variations:
It's not just in each of our countries that the rules and regulations are changing. With new Mayors being elected across the country (and more being introduced to 2017), areas such as London are going to be interesting over the next year or so. Firstly, landlords here have been hit by high taxation such as the 3% stamp duty and the future cut in mortgage interest relief, now they are going to be hit potentially with Labour policies on the rental sector such as rent controls as we have a new Mayor in town!
Overall though, regionally we are seeing a pretty good rise in rents across the board – with the rental market being much more buoyant than the property price market. However, it's important to put these year on year rent increases into context. During the recession when wages were pretty stagnant, rents were too, as landlords appreciated tenants weren't having a great time financially and they wanted to hold onto a good tenant. If someone did want to increase rents, it was only possible if wages allowed.
Landlords needs to check on an annual basis that their rents are rising in line, ideally with inflation, (but they are typically limited by wage growth) over the last 5-10 years as if rents don't, then the landlord is effectively reducing their actual cash income. Check out the Bank of England inflation calculator to see if your rents are keeping up with inflation or if your tenant may well be due a rise.