What are forecasters predicting?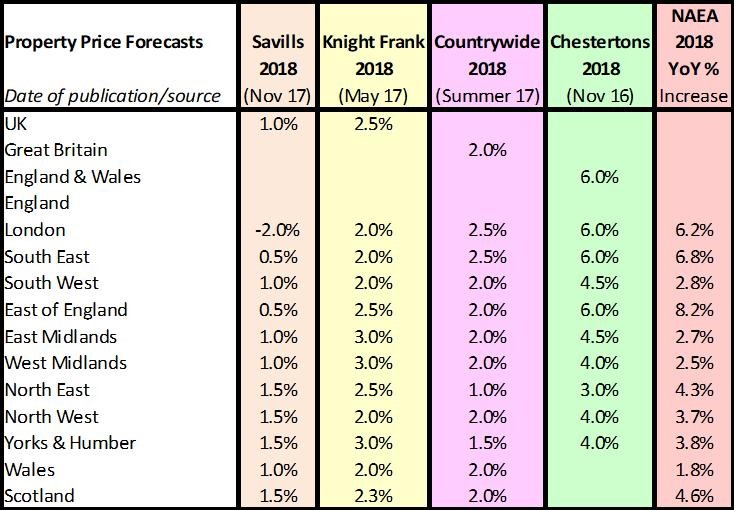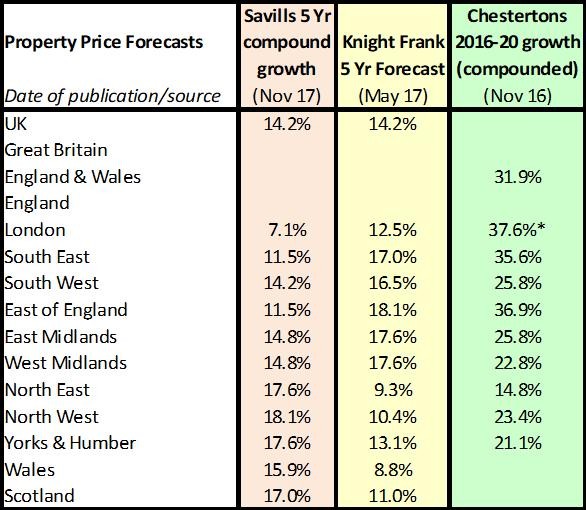 Having recently reviewed what's happened to property prices, it's now that time of year when we look forward rather than back to see what the market is expected to do in 2018 and beyond – and, more usefully, how that might affect your property decisions moving forward.
In summary that is: "Over the next five years, the market is expected to slow to half the growth we have seen in the past."
And when prices are not growing at anywhere near the rate they have in the past, it is worth following some golden rules:
First time buyers
2018/9 should be good years to save and if you can, buy. Depending on where you live, it is possible to buy a property with less than a £10,000 deposit and with the government Help to Buy ISA, this would cost you £8,000 as an individual or if two of you are saving, you would need £4,000 each to have a £10,000 deposit.
For more, take a look at our saving for a deposit tips.
While interest and mortgage rates are still low (the norm in the past has been 5-7%), it is worth considering 'locking in' a good rate – but do chat to a qualified mortgage broker to ensure you seek the right advice for your circumstances, not what worked for friends and family.
While prices aren't rising rapidly, it usually means demand is less frantic, so you can take your time, rather than rush. However, do remember that the proportion of homes for sale is still low, so if you do find a cracking property, I'm afraid you may end up competing. Be wary of getting into a 'race', as prices are not expected to grow as they have in the past and you don't want to end up offering too much money and then struggling to move up the ladder later on in life.
Trading up
As with first-time buyers, this can be a good time as you may not get top dollar for your own home, but it's likely you won't have to pay a premium for your next home, unless lots of people are competing for their 'forever home'.
As with FTBs, don't overpay; it's better to have a home you can afford long term than overstretch and if that means forgoing a guest bedroom, then consider somewhere you could put an outbuilding (even temporary) in the garden or have a B&B on the same road/around the corner. It's a lot cheaper than paying tens of thousands of pounds extra for a room that ends up becoming a storage facility!
Be careful, too, about buying somewhere 'too big'. Not everyone wants to trade up to large houses. Our population is ageing and smaller properties with easy access to train stations, hospitals etc can be more attractive. This is very postcode driven, but check to see which homes are selling like hot cakes in your area and which are sticking on the market over the next few months – it will give you an idea of what might be changing demand and supply wise in your area.
Trading down
If you've lived in your home for a long time and are one of the 50%+ that have paid off your mortgage, what and where you move to isn't really that reliant on the market, it's much more about making sure you have a home you can live in and grow old in, or that suits your needs for the long term.
I am a fan of Escape to the Country on BBC1 and particularly the lovely Nicky Chapman who I have often met at the First Time Buyer awards. However, I worry so much about some of the people looking to live remotely. I used to do part exchange for the likes of McCarthy and Stone, the retirement builders, and saw a lot of people living in remote areas who needed to move when one of them became sick but who couldn't sell up.
Sorry to be a bit of a party pooper but, having lost my Dad to dementia and Parkinson's when he was 58, this is always something front of mind for me!
And if you are looking to trade down, don't try to hold onto a certain price for your property. Try instead to sell it for the price that allows you to move on, to a family or someone who is most likely to be a proactive buyer and won't mess you around. Typically, if you over-price a property, I've found you often sell it for less than you could have done if you had accepted a fair offer early in the process.
Investors
You are going to have to work hard over the next few years to make money – but typically this is the time you can pick up a bargain.
However, as much as you should worry about 'location, location, location', due to the government's change of heart, you should really focus first on 'taxation, taxation, taxation'. Anyone who has all their eggs in one property basket should be particularly cautious as your investment monies are likely to be harshly taxed – check out the first episode of our Buy to Let Show and download the eBook to see a comparison of what happens to a £100,000 investment in property versus finance!
Gearing as opposed to cash is becoming a must to make some real returns compared to the financial sector, so unless you are developing and making your money by getting in and out quickly, you need to be investigating long-term projects such as buy to let with mortgage finance, even with the loss of tax relief.
Remember, recent research from the BBC shows 58% of wards across the UK have property worth LESS than 10 years ago – taking inflation into account. The days of property prices doubling every 10 years are pretty much over for now; the rules of investing and ways you make money from property have changed and you need to be aware of how this impacts you personally.
Flat buyers/sellers – be aware there is a major legal case in January/February which could influence the future price of flats. Watch out for our updates and decide whether you should sell before this case is heard or after – especially if an extension of the lease would be required.