Have your say...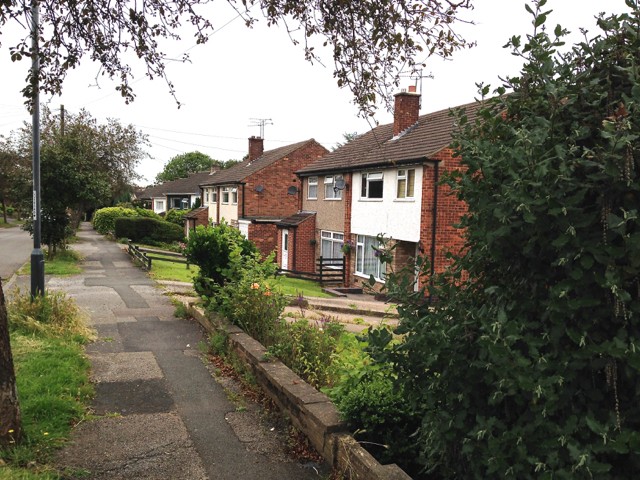 There are a few interesting consultations, working groups and calls for evidence in the world of property, politics and housing. I though it would be useful to provide you with a simple breakdown of the various proposals and how, if possible, you can get involved.
Tackling London's housing crisis (consultation)
Mr Khan recently launched his Draft London Housing Strategy. It outlines his plans to tackle London's housing crisis and to provide all Londoners with a decent and affordable home.

The housing crisis is the greatest challenge facing London today, and tackling it is one of the Khan's biggest priorities.
Sadiq Khan, said: "Londoners know better than anyone that there has been a systematic failure for decades to build enough new homes that are genuinely affordable.
"The housing crisis is a major factor in the high cost of living in the capital, as well as putting home ownership out of the reach of many young Londoners who fear they will never get a foot on the property ladder. In the worst cases it can affect social cohesion, cause poor health, and plunge residents into poverty."
Can you feedback? Yes, this is an open consultation which closes on 7th December 2017. You can feedback here.
Improving the home buying and selling process (call for evidence)
"The government is committed to improving the existing home buying and selling process in order to make it cheaper, faster and less stressful.
We are seeking views and suggestions for improvement from anyone who has an interest in the process."
This call for evidence is asking:
What can lenders, agents and legal companies do, to do a better job?

What information should you have before you make an offer?

Would you like an agreement 'in principle' at offer stage?
Can you feedback? Yes, this is an open consultation which closes on 17th December 2017. You can feedback here.
Review of the Smoke and Carbon Monoxide Alarm Regulations 2015 (consulation)
"The Smoke and Carbon Monoxide Alarm (England) Regulations 2015 require private rented sector landlords to install smoke and carbon monoxide alarms in their rental properties.
During the passage of the regulations through Parliament in 2015, ministers made a commitment to review them in 2017."
The consultation is asking for comments and views to see if the current regulations have been effective to date.
Can you feedback? Yes, until the consultation closes on 9th January 2018 – feedback here.
Crackdown on unfair leasehold practices (Consultation)
This consultation was launched to lay out 'radical new proposals to cut out unfair abuses of leaseholds'
Communities Secretary, Sajid Javid said:
"It's clear that far too many new houses are being built and sold as leaseholds, exploiting home buyers with unfair agreements and spiraling ground rents. Enough is enough. These practices are unjust, unnecessary and need to stop.
Our proposed changes will help make sure leasehold works in the best interests of homebuyers now and in the future."
The proposed changes include:
Prohibiting the sale of new houses under leasehold

Restrictions on ground rent

Challenge service charge
Can you feedback? The consultation period has now closed but you can keep an eye out for updates here.
Electrical safety standards in the private rented sector (working group report)
"An enabling power was included in the Housing and Planning Act 2016, allowing requirements for electrical safety standards in the private rented sector, and their enforcement, to be set through secondary legislation at a later date, if needed.
Following Royal Assent of the Act, a working group of relevant experts was established to provide recommendations on what, if any, legislative requirements for electrical safety in the private rented sector should be introduced."
The group was led by DCLG officials and included members of interested parties such as landlords, letting agents and tenants.
Recommendations include:
Five yearly mandatory electrical installation checks

A PRS electrical testing competent persons' scheme
Can you feedback? The report was not asking for public input but you can download it here.
Draft Tenant Fees Bill
"The government announced at the 2016 Autumn Statement that it would consult on introducing a ban on letting agent fees paid by tenants, to improve competition in the private rental market and give renters greater clarity and control over what they will pay."
The consultation concluded in June and has resulted in the Draft Tenant Fees Bill which proposes:
Prohibiting tenant charges from landlord and agents

No fees for granting or renewing a let

Ensure third parties don't benefit either, from loans for example
You can't feedback but you can read the draft bill here.