publication date:
Nov 13, 2017
|
author/source:
Kate Faulkner, Property Expert and Author of Which? Property Books

Can property still make money?

Rightmove "Second-stepper sellers most likely to find a buyer before Christmas as prices jump 1.1%"
NAEA Propertymark "Estate agents agree - 'house buying process is outdated'"
RICS "Demand backdrop continues to deteriorate"
Nationwide "Slight pick up in annual house price growth in October"
Halifax "Annual house price growth rises to 4.5%"
LSL Acadata HPI "Growth in house prices slows yet remains positive in many areas"
Hometrack "City house price inflation is running at 4.9% per annum down from 6% a year ago"

For more on property prices, download my comprehensive update.
If you iron out the 'average' property price growth from 2000, each year property prices grew by 6-8% across the UK. With inflation running at an average of 3% and some years offering price growth in double digits of 25-35%, in the past property has given great investment returns. People have made money from property since 2000, whether that was their aim or not. The figures since 2005 show the stark difference in property performance across the UK with 6-8% annual increases dropping to an average of just 3.6% (based on UKHPI data), pretty much meaning price growth has halved. Take the latest annual figures and although the UKHPI data still shows a 5.3% growth, this is likely to fall back to the 1-2.5% levels the other indices are now showing. The question is how long will it take the public to realise that property is not the moneymaker it has been in the past – or will their love of property continue to blind them into thinking it will always be the 'best place to put your money'.
For more, see our data on the various national price reports.
Regional prices

Source: UK HPI
Having seen the national picture show tiny amounts of property price growth, the starkness of the differences by country and region is incredible, yet hardly mentioned by the media. The latest BBC report on BBC 4 You and Yours showed that 58% of wards across England and Wales had lower house prices than 10 years ago – taking into account inflation. And our stats show that Wales and Scotland on average haven't growth at all for 10 years, even though they have seen 3-4% growth year on year. N.Ireland has clearly had its 'property price bubble burst' yet still the media dominate their headlines with 'housing is unaffordable'.
For more on property prices, download my comprehensive update.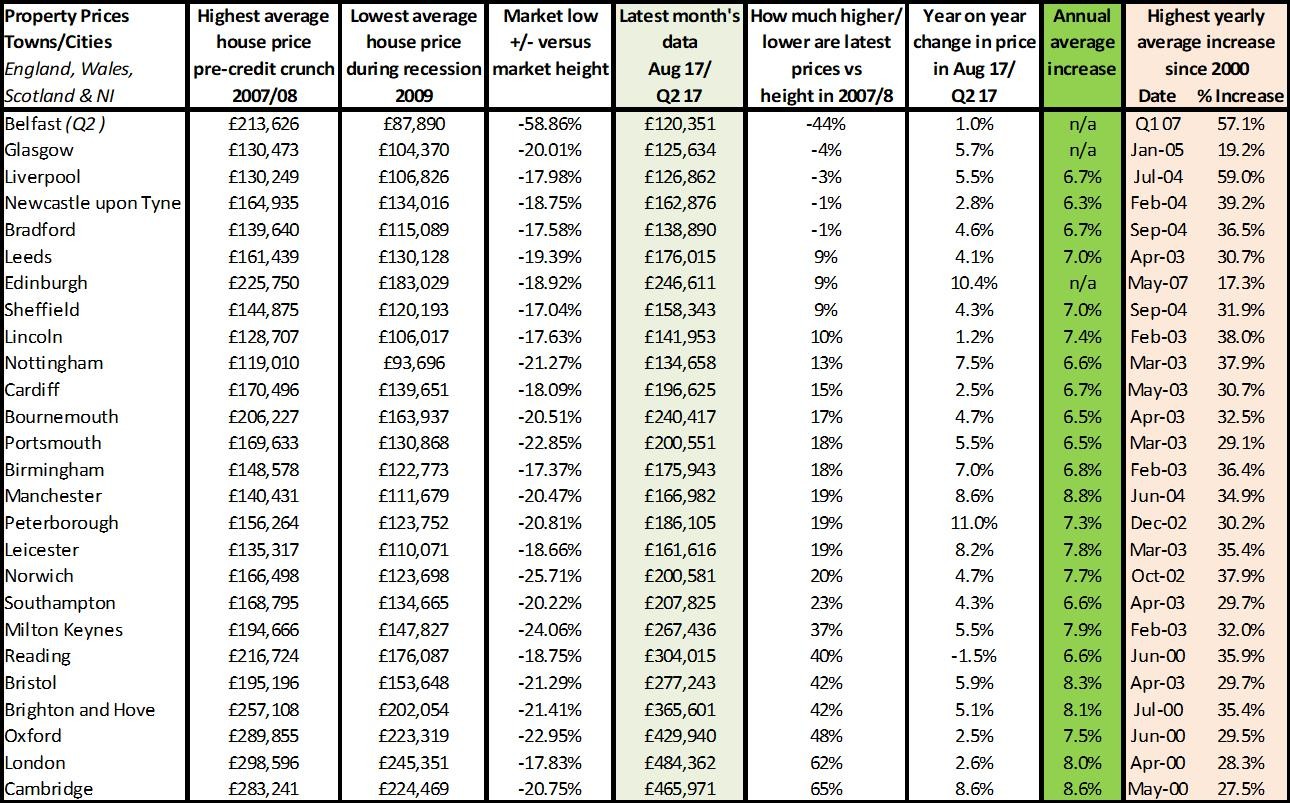 Source: UK HPI
It's really time now for the property industry to think about what it can do over the coming years to help people understand the reality of what's happening. Property is more affordable in many areas. First-time buyers can get on the ladder (although it's tough in areas like London and the south) and although welcome, the Bank of Mum and Dad is not necessarily a 'need' but a 'luxury gift' our third generation home owners can afford to give. For those who don't have access to the Bank of Mum and Dad, Help to Buy schemes can be useful.
Agents and lenders have a choice; allow low transactions based on myth and nonsense to continue or make a concerted effort to help solve people's housing questions and problems at a local level and act as their property adviser, rather than just sell and let properties. People need more help and the industry needs more transactions in both the sale and rental market. From my perspective, local experts sharing local knowledge about the reality of their property market is a must if we aren't going to see more transactions fall and possibly see prices dip over the coming year. Whether a homeowner, tenant or an investor, now is the time for estate agents to really engage with their local community – people won't be walking through the door as much, so it's time to go out and give helpful advice, even if it doesn't deliver a direct lead there and then.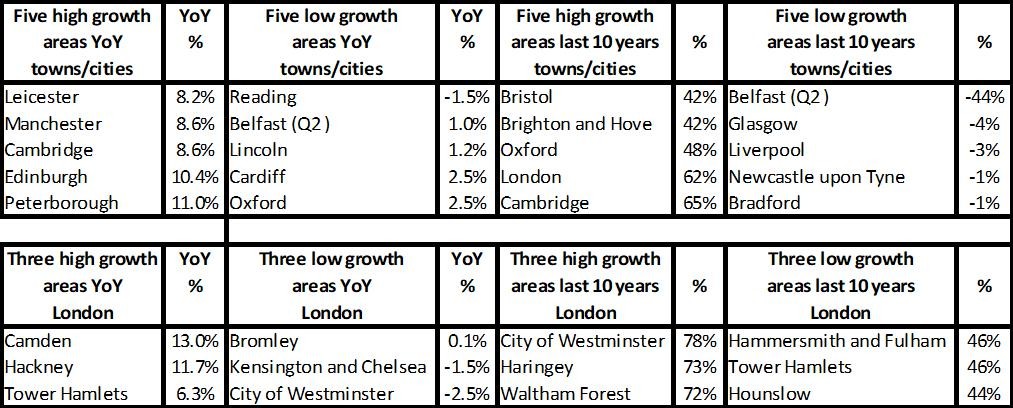 For more, see our comprehensive regional and city data.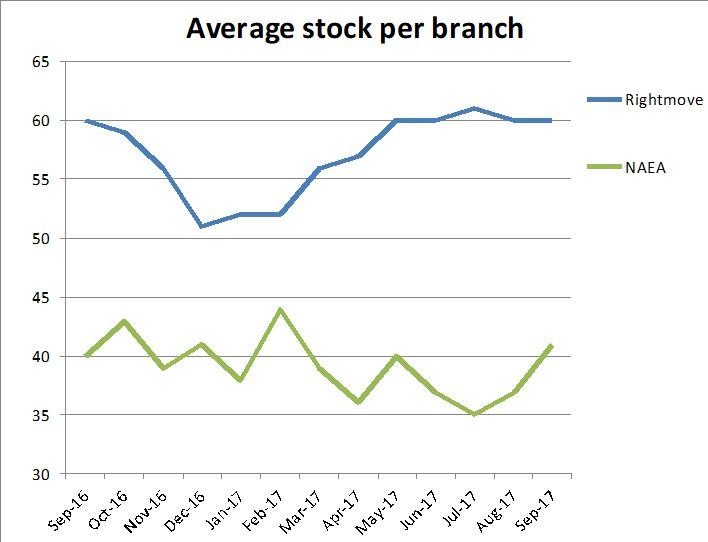 It is likely to take until February/March to know what is really likely to happen to the 2018 property market. RICS is always a great lead indicator of whether a market is picking up or slowing and this month's report certainly indicates that both demand and supply is softening, suggesting transactions are going to fall. As ever, if demand falls as much as supply, then prices may just stagnate, whereas if people start to panic a little and become 'desperate' to move, this could look at driving prices down further and may mean some bargains available for brave investors.
The reality remains we are in a situation where our population is rising and the need for properties to buy and to rent is increasing, but people can only afford to pay so much and if there is a lack of properties to move into, we are likely to see a continued rise in stagnation as people 'stay put' and in homelessness at the vulnerable end of the market.