What will the 2018 property market mean for you?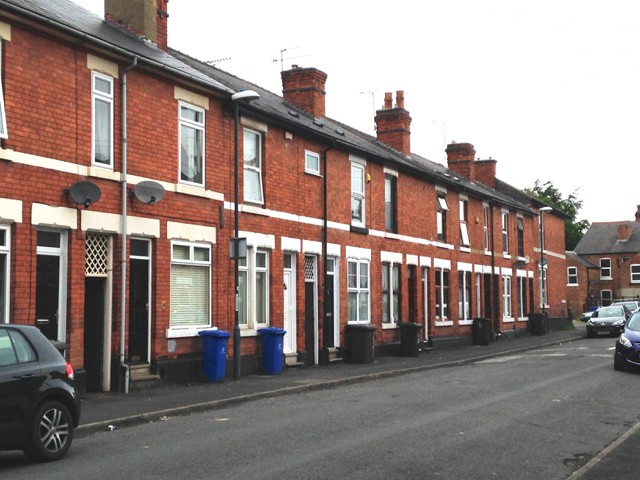 Looking back and forth is a popular pastime at this time of year and, property-wise, there's a lot to consider.
While the market isn't expected to do anything drastic – in fact, we are told to expect slower growth than we've seen in the past few years – there are still opportunities around for buyers, sellers and investors.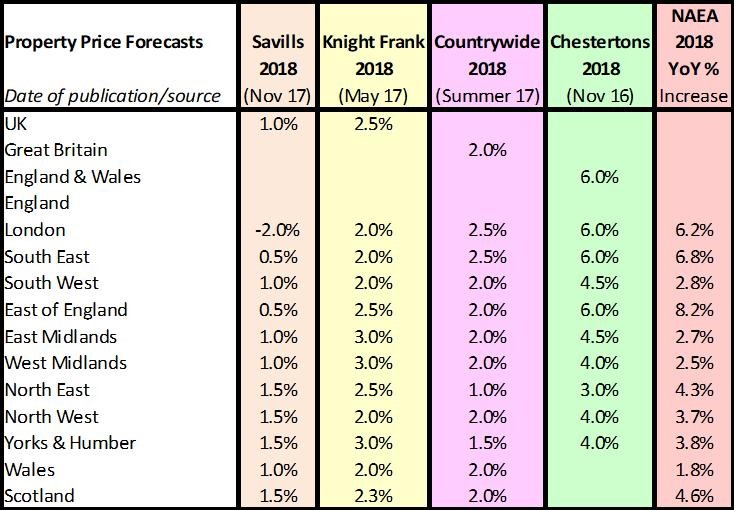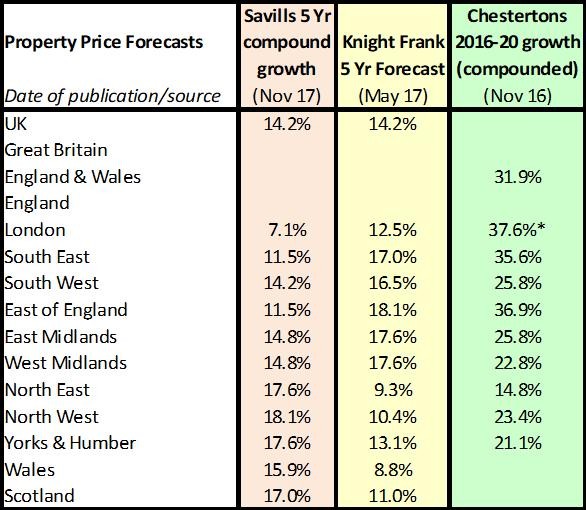 Rental forecasts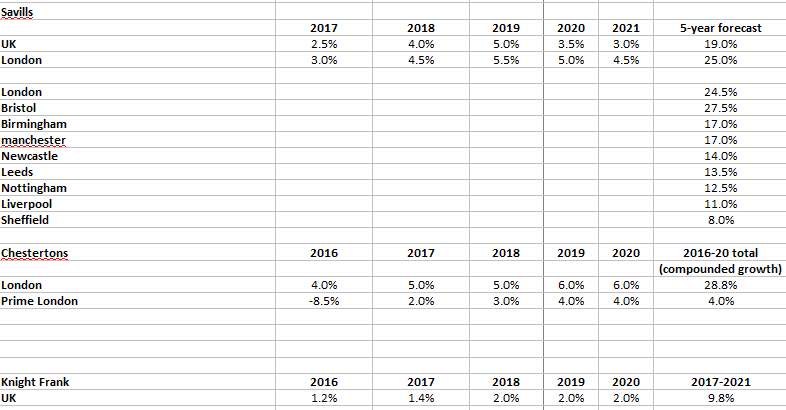 Bearing in mind these forecasts, here's a run-down of the rewards and challenges I think you can expect to see in 2018, and how to make the most of them, whatever your property situation.
First-time buyers
First-time buyers may feel their dreams are futile… if they choose to believe the alarmist and misleading headlines. Naturally, things are not as bad as they may first seem.
Buying your first home? Download our guide to your 2018 property projects.
Challenges
Sacrifices will need to be made to save that all-important deposit – so a few years of cutting back on holidays, eating out and treats are likely to be in order… or even moving back home with parents temporarily while you save up. Even when you have a deposit, the challenges aren't over as securing a mortgage is a lot harder than it used to be, not least because of all the detailed information you have to supply… but rest assured, it's well worth the effort.
Once you have a property, bearing in mind the forecasts, be aware that prices are not expected to grow so you may not gain equity for quite a few years. So if you only plan to stay in a property for a couple of years, it may be worth considering renting instead.
Advantages
Slower price growth takes the pressure off somewhat, giving you more time to save – in the past, first-time buyers could feel like prices were running away from them, getting higher and higher as they struggled to save a deposit.
Early Christmas present: no stamp duty! The announcement in the November Budget that first-time buyers would not have to pay stamp duty on properties up to £300,000 was welcomed, and it's a few thousand pounds off the amount you have to save.
There's also lots of other help available, including Help to Buy and savings schemes such as the Help to Buy ISA and Lifetime ISA, where the government will top up your savings by 25%. If the dream is still out of reach, there's the option of Shared Ownership to consider.
What to do
First and foremost, you can ignore all those scary headlines because getting on the property ladder, while challenging, isn't as hard as the media like to make out, at least outside of London. Work out what you'll need to save, for the deposit and other costs, such as legal fees, then start your journey by making sure you have a three-year savings plan in place.
Do your research, checking out what's available to buy in your chosen location now and in the future, so you know the market well enough not to overpay for a property, and speak to a mortgage broker to find out how much you can borrow. Make sure you have a contingency plan in case of job loss or sickness, too.
When you're ready to proceed, don't underestimate the importance of a quality legal company and surveyor – this is the biggest investment you've ever made, so it's wise to take all possible precautions.
Verdict
Buying a home is a big investment, so was never going to be easy – but if you make a plan and stick to it, and take advantage of all the government help on offer, you should be able to get there.
For more on first-time buyers download our FTB eBook.
Tenants
You're probably fed up of people telling you that your rent is 'dead money', which isn't as true as it used to be and lets face it, with rapid changes to our lifestyles, renting is not always a necessity; for some it's a lifestyle choice and sensible one both personally and financially for many.
Challenges
Insecurity could be your biggest challenge, unless you work with a long-term letting landlord.
Bear in mind that landlords aren't having a great time at the moment, with government policies making it harder for them to make a profit. This means some will decide to call it a day, which could reduce the number of rental properties available. If you're receiving Local Housing Allowance, the roll-out of Universal Credit is likely to reduce your rental options even further, as many landlords will be unwilling to rent to those in receipt of the benefit.
In addition, the squeeze on landlords means rents are likely to be increased in line with inflation, which is rising faster than wages.
Advantages
Renting is still good value, with a similar amount of 'dead money' when compared to mortgage interest in many areas of the country. It's also often a better option if you plan to move in the next few years and gives you greater flexibility, allowing you to test out new locations and, of course, new relationships, without a major financial commitment.
If you use a RICS or ARLA agent you should be paying a fair amount of rent and also renting a safe and legal property. If renting directly from a landlord check if they are a member of a landlord scheme such as the Residential Landlord Association or other accredited scheme. People letting their own home or one they inherited or just bought who do not use an agent or don't belong to a landlord association are unlikely to know the law, so their properties should be at the bottom of your list.
And if you're planning to find a new rental property, you'll be pleased about the forthcoming letting fees ban… although this is unlikely to come into effect until 2019.
What to do
Make sure you don't let from a rogue landlord by using a good landlord and letting agent – ask if they are members of RICS or ARLA, and which deposit scheme they use to protect your deposit. Understand what prescribed information you should be given at the start of your tenancy, too.
If you plan to buy in the future, aim to find a property which allows you to save for a deposit, too. This may mean renting a spare room from friends or family but if it allows you to achieve your home-owning dream, it will be worth it.
If you have any issues get expert help - it's free! Contact us at Propertychecklists.co.uk and we can point you in the right direction.
Looking to rent in the New Year? Download our guide to your 2018 property projects.
Verdict
If you are happy in your rental property and have a good landlord, don't let anyone tell you that you should be trying to get on the property ladder, as renting may well be the best option for you. But if you do want to buy in the future, work out how much you can afford to pay in rent while saving for a deposit, too.
Buy-to-let investors
The future is challenging for investors but there are still opportunities for those who are prepared to do their research and take advice from the experts.
Challenges
You may feel you've taken a battering from the government of late, from the stamp duty surcharge to the loss of tax relief. Property is expensive to get into, with many first-time investors paying over the odds, too, while the tax you pay is typically higher than other forms of financial investment, typically making it a high-risk investment for the first five years. Stock levels are at their lowest and natural capital growth is forecast to be less than half the long-term average.
Advantages
Slower growth coupled with a subdued sales market means bargains may be available and rental inflation is expected to reach a new high. Returns can also be boosted by the continuing low mortgage rates, and there are leasehold changes ahead which could offer new opportunities. ANDY we have written about leasehold changes, so can link
What to do
Research is key, so make sure you visit an independent financial adviser or wealth manager to discuss the best investment fit for your circumstances. They'll also be able to help you compare the returns of cash investment to investing with a mortgage.
You should also make sure you understand local property values and rents over time for different types of property and right down to individual roads. A good ARLA or RICS letting agent should be able to help you with this and also with the relevant letting laws and licensing.
Be aware agents will soon require CMP, lose revenue through the loss of tenant fees and will also be regulated, so don't instruct one that isn't a member of ARLA/RICs now as they are most likely to be able to survive these changes while others can go bust – with your rent.
If investing in buy to let, make sure you budget for a 15-25 year maintenance schedule to keep your property in top condition, which will save money in the long run.
Looking to invest in 2018? Download our guide to your 2018 property projects.
Verdict
Investing in property is still viable, but the game has changed and a far more professional approach is required.
Watch every episode of The Buy to Let Show and download the accompanying page here.
Renovators/self-builders
With stock shortages across the market, building your own home, or taking on a 'fixer-upper' may feel like the best option for you… but are you up to the challenge?
Challenges
Unfortunately, even renovation projects are in short supply, which can lead people to paying over the odds, driving up prices. And doing up a property can be a bit of an unknown quantity, cost-wise, with one job leading to another and budgets being exceeded left, right and centre. In fact, there will most likely come a point where you simply can't see the light at the end of the tunnel and you'll wonder why you ever started the project. And then just as you think it's all over, you have to deal with the hassle of planning and building regulation sign-off.
Advantages
Not everybody has your vision or determination, and with fewer people in the market, that means more opportunity to find a project.
There are more finance projects available, too, which will help you to fund the project – and may mean you can afford to rent until the property is habitable… no more sleeping in a building site.
And if you fancy going the whole hog and building your own property from scratch, there is a self-build register available, so make sure you join up as local authorities have to assess demand so they can make the required land available.
What to do
It's important to be aware of the costs, as these can soon spiral out of control. And it's equally important to build a good team of tradespeople around you – builders, electricians, plumbers etc you can trust. Good teams will need booking early – at least six-12 months in advance for large jobs.
Be realistic about timeframes and understand that winter weather may delay plans – digging through frozen ground can be difficult.
Finally, don't overspend – it can be easy to get carried away but there's no point investing more than the highest value the property could achieve on the open market.
Got a building project? Download our guide to your 2018 property projects.
Verdict
It's the ideal solution if you can't find the home of your dreams; adapt one to suit your need or build one from scratch. It's not a project for the faint-hearted but with the right team around you, it could be a challenge worth taking on.