Housing? What housing?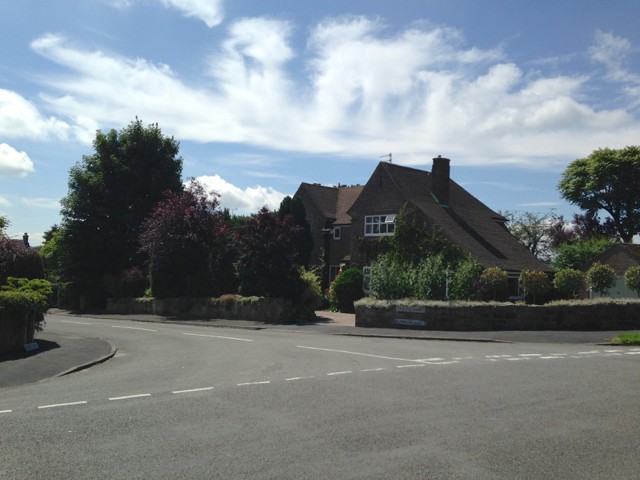 Well, I was so excited. We had had the new Housing White Paper in February setting out the government's strategy on housing, so in business when you set out a strategy the next thing is to consider the cost of delivering it and how it could be better incentivised.
There was also some hope that, as a landlord himself, Mr Hammond would appreciate the daftness of the new policy beginning in April which prevents landlords from deducting their finance costs (mortgage interest and fees) from the rent – meaning some could end up paying more in tax than they receive in net income.
But there was nothing and when I mean there was nothing, I really mean nothing!
So what is there to say about the budget?
The first thing is there was some good news for the housing market in general and that's that the economy is performing well. It's not racing away, but stable. This in turn means that so is the housing market.
Forecasters are suggesting a lower rate of house price growth this year, from a few minor falls in the North and some of the prime London markets (around -2.5%) through to 2.5% growth in East Anglia, with even London prices not expected to deliver any growth this year (Savills).
For more, read our house price growth predictions for 2017.
So a quiet year for house prices in the main; no need for buyers to rush and sellers just need to price fairly and they should still be able to secure a buyer.
However, the bad news is for landlords and, in turn, for tenants. For the first time in a long time, expectations are that, over the next five years, rents will rise faster than prices. And the main reason for that? Government intervention.
Sadly, in an attempt to curb buy-to-let investment they have, in my view, taken things too far. With increased taxation versus financial investments, the rise in costs of delivering safe and legally let homes, potential issues with property management as letting agents are expected to lose their tenant fees in 2018, the buy-to-let business model is becoming tough to fund.
The result of this is that landlords have to put up their rents this year to help compensate for government-led falling profits. Some may even be forced to sell due to the changes pushing them into negative cash flow. Fewer people are now coming into buy-to-let (down 11% 2016 vs 2015 and down by a third November 2016 vs 2015, according to Savills).
This means there is less stock available and the cost to rent existing stock is going up. All at a time when inflation – mostly caused by the post-Brexit vote fall in the pound – is expected to eat up any wage rises. In the past, rents have typically risen at a similar rate to wages, now rents are expected to increase more. Not good news for tenants.
So what should everyone do from now? Well, despite there being nada in this budget, there was plenty in previous budgets which is starting to hit the market now, so here's Kate's guide to property for 2017:
First time buyers
Get yourself ready to buy! Whether you have invested in a Help to Buy ISA already or not, check out the Lifetime ISA. You can save up to £4,000 per year (per person if two of you are buying) and, when you complete on your purchase, the government will top up your savings by 25% at the end of each tax year. Londoners beware, though; you only get to keep the government top-up if you buy a home worth less than £450,000.
Also look out for huge increases in numbers of shared ownership schemes and the continued Help to Buy new build schemes.
And Londoners, finally some good news for you – a quiet market is expected this year and here are some shared ownership properties we found for you.
Home Owners
No news really from the budget, but check you are on the right mortgage rate, look at long-term deals which could take you to pay off your mortgage in retirement (this isn't advice, it's a signal to speak to a qualified financial and mortgage advisor about it!). Also check your will is up to date with the new inheritance rules around your main residence and seek some tax advice on the best way to pass property to your family. Ignore the idea of signing over your house to your kids, surviving seven years and it's all theirs free of tax – this needs proper advice and paperwork!
Landlords
When you buy property as an investment, it's usually all about 'location, location, location'. This year, it is not so exciting I'm afraid, your mantra should be:
"Tax, maintenance, accounts"
Any landlords who have not secured specialist property tax advice and understand how their income/costs will be accounted for in the future (changes include potentially moving to cash accounting and, more importantly, three-month reporting of accounts) are going to fall foul of the law or get a nasty shock.
Add to this the fact that stiffer penalties of up to £30,000 are coming in April for serious offences in the rental market, and it's even more important to ensure your property is well maintained. DO NOT have any signs of damp, excessive cold or poor maintenance that allows for slips, trips and falls or you are likely to be fined or sued at some point!
Are you a landlord? Read our choosing a letting agent checklist.
Tenants renting privately
Boy you need to get moving. If you are not renting yet, find somewhere, get the rent locked in and pay your rent on time and in full, looking after the property so the landlord wants to keep you. If you are planning to move rental accommodation, do so now.
If you plan to rent long term, rent from a landlord who is willing and able to do so, ie it's not their property that they may want back or to need to sell at some point. Check they are a long-term landlord and ask for a long-term tenancy. You can download – for free – the government's model three-year tenancy agreement.
Rental stock is likely to tighten and get more expensive, all thanks to government intervention which in theory was there to help you but is likely to backfire, I'm afraid.
There is some good news, though… check out this map of 'build to rent' long-term landlord stock that is coming onto the market across the country.
Looking to rent? Here's our how to rent quick guide.
Social tenants
Good news for you as rents are being reduced in the next few years, but bear in mind that might stop at some point. Also, if you can buy, check out whether you can buy your council house or housing association property at a discount.
Got any questions? Let me know and I'll be happy to help!