The solution to London's housing crisis? Make London bigger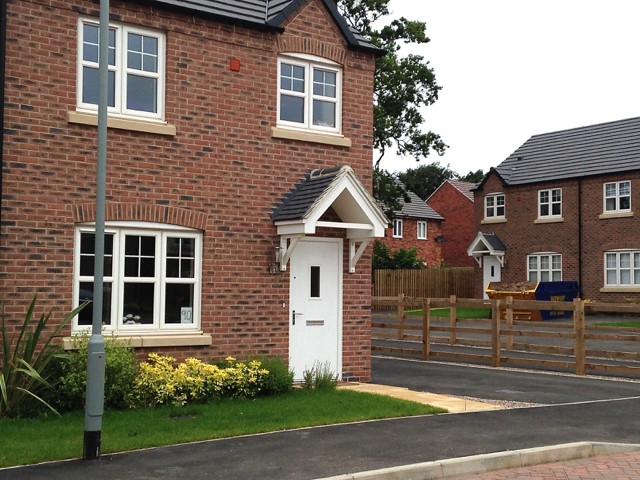 This is a guest article from Dr Mark Clapson, Professor of Social and Urban History at the University of Westminster.
London is now more populous than at any point in its history. More and more people are moving to London, and being born there. Over 8.5 million people live in the capital city, but population growth, essential to London's prosperity, comes at a great cost. Regular or casual visitors to the capital cannot avoid the sight of homeless people begging or sleeping rough around stations and in parks, while hundreds of thousands of Londoners can barely afford to rent, let alone purchase, a home.
The crisis is now almost as bad as when the television documentary-drama Cathy Come Home was made in 1966. That film led to the formation of the housing charity Shelter, and Shelter now argues that while the slums may have gone, the problem of homelessness is dispersed and fragmented, because successive governments have failed to meet housing targets. Thousands of young or vulnerable people are living in squalid private rented rooms. Little wonder that an Ipsos Mori poll found that over 50 per cent of Londoners in 2015 mentioned housing as a key issue, while nearly nine out of ten Londoners agreed there was a housing crisis.
Key figures:
Percentage of people in London in 2015 who thought the capital had a housing crisis: 88%
Number of affordable new homes built in 2015: 4,880
Percentage of affordable new homes built for social rent: 15%
Percentage of Londoners aged between 21 and 34 who own their home: 25% (it was over 40% in 1990)
Number of new houses needed per year according to campaigning group London First: 50,000
Housing supply is pathetically inadequate. In 2015 just 4,880 new affordable homes were built, the lowest number since 1990. For anyone with a young family and enough income to afford a mortgage, the number of good-sized family homes coming onto the market is lamentably small. A recent article in The Times noted the shortage of townhouses in London, a popular and traditional housing form that is on the cusp of making a comeback, but the available land for such high-density new build is limited. Nice new semi-detached homes or large detached homes with spacious gardens, two of the most sought-after housing types since the 1930s, are even rarer to find. The impact of New Urbanism and of increased densification on housing policies since the 1990s has put paid to most of that, along with the perennial shortage of land that the capital faces.
Different campaigning groups argue passionately for more building on brownfield sites, and Sadiq Kahn the Mayor of London is sympathetic to that. There are also some controversial calls to build on the greenbelt, 486,000 hectares of countryside surrounding London. Protected by the Town and Country Planning legislation since the 1940s, however, any interventions into the greenbelt are met with shock and outrage by local residents seeking to protect the extended view from their expensive homes, and by the usual array of conservationists and greens for whom expansion is anathema. The Mayor of London, while convinced of the need for hundreds of thousands of new homes in London, has signalled his intention to protect the greenbelt. No doubt he is lobbied by the London Green Belt Council, a protectionist group made up of 70 organisations that meets in Parliament.
At the Conservative Party conference in October 2016 the Secretary of State for Communities and Local Government called for more building on public land, and less planning controls to hamper new developments.
But the problem can be summed up in one word, inherited from the Town and Country Planning legislation: containment.
As planning historians have long argued, the containment of urban sprawl, of the suburbia so detested by elites, was a principle aim of post-war town planning. But the time has come to build on the greenbelt. The Green Party and the NIMBY brigades may well find common cause in resisting development on those fetishized fields around London, but the capital will not be able to find the land it needs for new development without it.
Put simply, suburbia is the solution not the problem. London needs more affordable homes, and more family homes. History has shown that low-rise, low-density suburban environments are hugely popular with millions of English people, despite what architects, planners and the metropolitan coffee-bar journalist might say. England is a suburban nation, and Greater London is a suburban capital. Let the builders build more new housing estates around London, for all sections of the market.
What do you think? Contact Kate here.
References in hyperlinks
https://www.theguardian.com/uk-news/davehillblog/2016/jul/06/london-housing-crisis-mayor-and-big-business-in-furious-agreement
http://press.conservatives.com/post/151284016515/javid-speech-to-conservative-party-conference
https://www.theguardian.com/society/2016/jan/09/housing-crisis-tenants-shelter-private-rent
https://www.ipsos-mori.com/researchpublications/researcharchive/3634/Londoners-say-housing-is-now-the-number-one-issue-facing-the-capital.aspx
https://www.london.gov.uk/press-releases/mayoral/sadiq-khan-pledges-support-for-green-belt
https://books.google.co.uk/books/about/Suburban_century.html?id=Wl9PAAAAMAAJ&redir_esc=y
http://www.thetimes.co.uk/article/townhouses-return-to-their-lofty-heights-5gqlzqvnr
http://londongreenbeltcouncil.org.uk/wp-content/uploads/2016/05/LGBC-leaflet.pdf