publication date:
Nov 2, 2016
|
author/source:
Kate Faulkner, Property Expert and Author of Which? Property Books

5 ways to check crime levels when house-hunting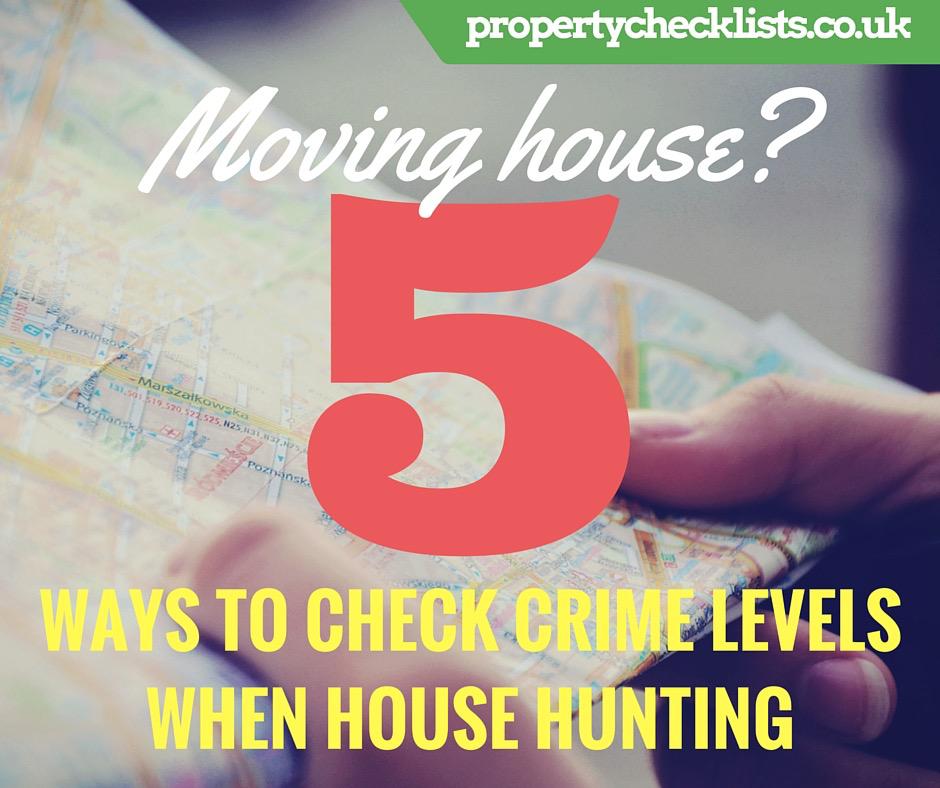 You've found the property of your dreams. It has all the bedrooms you need, the kitchen's pretty new, the garden has lots of potential. You've even checked out the local schools… but have you thought about crime rates?
Increasingly, it seems people are making this a top consideration when looking for their next home.
A home-moving survey by Which? in Autumn 2015 revealed that 90% were unwilling to compromise on crime levels when buying a property. And with good reason: everybody wants to feel safe in their home.
But how can you tell? It isn't always obvious from visiting an area; what may feel like a safe, leafy suburb could actually represent rich pickings for burglars. And you're not going to find out much by visiting at night to look for masked men in stripy tops carrying bags marked "swag".
You could ask the vendors or the landlord, of course, but don't forget they are keen to strike a deal, so you may not get the full picture.
Here are our tips for checking out an area before you commit to buying or renting there:
VISIT THE AREA
Go several times, at different times of day. Does it feel comfortable at night, or are you constantly looking over your shoulder? Does it take on a different atmosphere when the kids stream out of the nearby secondary school?
TALK TO PEOPLE
Visit local shops and cafés and say that you're thinking of moving into the area. Ask them what it's like; they have no reason to embellish the truth. Chat to your potential future neighbours if possible (it will also help you find out if they're friendly).
HAVE A DRINK
Visit the local pub. If it goes silent when you walk in and everybody glares at you while polishing their knuckle-dusters, you may want to rethink.
LOCAL NEWS
Take a look at your local news website. Search for the area or street name and see how often it crops up. If the stories are all about garden parties and cricket matches, you're probably ok.
CALL THE POLICE
Not literally… but a visit to police.uk will give you an overview of crime in the area. But it's important to put the figures you find into perspective. The site reveals that around 71 crimes were reported in my neighbourhood in August 2017. That sounds a lot to me (it's a rural area) but that's every single crime reported… even if it just results in a police officer turning up to a group on unruly youths to say "pipe down, lads" (or lasses!).
You can zoom in to find specifics and decide if you'll feel safe or not. It's also worth inputting postcodes of similar areas to compare, as well as city centre locations to put things in perspective (for example, a Nottingham city centre postcode revealed more than 1000 crimes in the same month). Another useful website is checkmystreet.co.uk, which shows you crimes on your actual street at a glance, as well as offering information on broadband speeds, transport and average property prices.
When you've done your research, you can use your findings to decide whether you'd feel comfortable with the crime levels or would rather compromise on, say, room size or parking and move to a low-crime area instead.
But remember, even if you move to a 'safe' neighbourhood, crime can happen absolutely anywhere, so it's always wise to take simple precautions, such as installing good quality locks and a burglar alarm… and, equally importantly, using them!
How to sell your home quickly - OPG
How to choose a mortgage broker

- Mortgage Advice Bureau
How to choose a boiler - Hassle Free Boilers