publication date:
Mar 20, 2020
|
author/source:
Kate Faulkner, Property Expert and Author of Which? Property Books

How can the property market survive the Coronavirus crisis?

UPDATED 25th MARCH 2020 FROM LOCK DOWN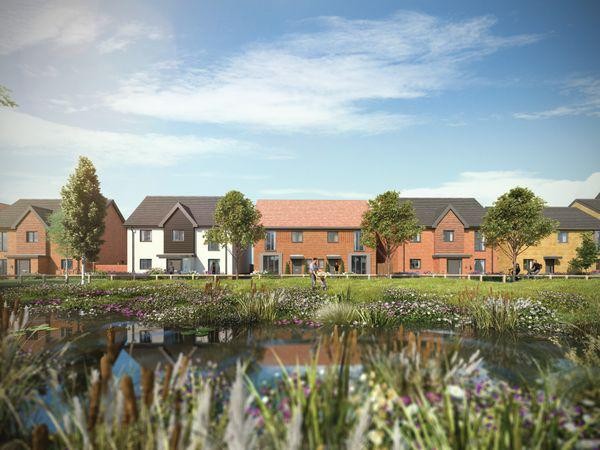 Normally I spend my time steeped in UK property market figures, but currently, there are of little use. So far this year all of the UK indices are pointing towards a strong start to the first half of the year, but as we all know, this is likely to dissipate over the coming months.

New government guidance was released on the afternoon of 25th March:-

A Government spokesperson from MHCLG said: "Home buyers and renters should, as far as possible, delay moving to a new house while emergency measures are in place to fight Coronavirus.

"If moving is unavoidable for contractual reasons and the parties are unable to reach an agreement to delay, people must follow advice on social distancing to minimise the spread of the virus.

"Anyone with symptoms, self-isolating or shielding from the virus, should follow medical advice and not move house for the time being."

Where moves do need to go ahead, all those involved should take care to follow Government guidance on social distancing and hygiene. See Public Health England guidance

My advice is:-

If selling, give your legal company a call and let them know if you can/ can't delay and ask them to liaise with the rest of the chain. Please, be as flexible as you can, this are terribly difficult times.

Anyone buying, your purchase can still go ahead, but at the moment, valuations can only be done via desktops but all the paperwork can be done and you may well be able to get to exchange, completing post the lock down.

Talk to your broker about how you can protect yourself via insurance and if things go pear shaped, for example, can you let a room or the whole property if needed?

For those that are still looking, you can look at video viewings and potentially do drive bys/ walk bys during your 'one outing' a day. That way you can narrow down which properties you want to see when the lock down ends.

From a rental perspective, there are difficulties emerging. Some universities are sending students home – possibly not returning until September or even January 2021 and the short term let market has been hit hard. Moving forward, those on benefits and in jobs that are stable during past recessions are likely to be the safest tenants, especially as the LHA rates have been matched to 30% of current rental values. In some areas this could be a boost of up to £50 a week.

What's the difference in LHA rates? Resolution Foundation has an excellent article and worked out the impact for different areas. Some have had little rental inflation, so this won't affect all rents paid by benefit claimants.

If voids start to rise, we still have a big problem of homelessness in some areas, especially with families in B&Bs, so it might be worth contacting the local housing office to see if people can be given a decent home, even if it is at a reduced rent.

Of course landlords need to be flexible on rental payments, but it's important that tenants realise this isn't a 'rent free' holiday, they have to pay the money back and although mortgage holidays are available, tenants will need to provide evidence that they can't pay their rent. However, this can end up costing more in the long run. Landlord Action is launching a 'tenancy mediation service' during the eviction ban period and any help you can give to tenants losing their job is worth investing time in to get them back on their feet.


What happens next?
To work this out, I've had to look at what's happening in other countries such as Italy and the US. As I write, California and New York have just gone into lock down, so I have emailed them to find out what impact it's having.

In some areas, such as Australia, instructions were reported to rise initially as people 'rushed' to sell. The difficulty is finding a buyer willing to commit at this time and properties for sale are expected to reduce over the coming months. Although in theory this is temporary, the fear is that resulting high levels of unemployment could worsen the market for the rest of the year (source: The Guardian).

In the US a survey of realtors was actually quite positive and a recent interview with a developer suggested that little had changed so far, including prices. Some though have reported a decline, especially in California and Washington which have been the hardest hit by the virus. With mortgage rates falling due to interest rate reductions, they are hoping this will keep buyers interested, but, as with Australia, the fear is that unemployment could be a longer lasting impact (source: Fox Business).

In Italy though things have gone downhill rapidly with their lock down, although there were reports that prices weren't under pressure and some reports that in the likes of Milan, rents actually rose, transactions have, not surprisingly fallen (source: TheRealDeal).

In the UK, people are expecting prices to fall, but that may not happen. London, East Anglia and the South have already seen prices flatten and places like the North East has yet to see (on average) prices recover to 2007 levels, so we are into unchartered territory as far as what happens next. However, without any buying and selling, I can't see prices falling!

From a rental perspective, the hardest thing will be managing tenant and landlord relationships and finding a way to help tenants who have lost their jobs or are sick to still pay some, if not all of their rent or come to an temporary agreement. Voids are likely to increase and people may not be able to move, in which case, the local housing office could be a good call and we could use this situation to help reduce the 165% growth in homelessness since 2010 caused by anti-buy to let policies.

I will do my best to give you regular updates on what's happening. If you have any information or feedback that helps me do this, do contact me and if I can help answer any of your questions or fears from a market perspective, do ask, I'll do what I can.

For more information on how Coronavirus may affect the property market, please read my articles on buying, selling, renting, letting, investing, managing and affording property.