Stay aware with your home electronics!

As new regulations are set to come into force regarding the safety of the electrics in your home, NAPIT and the Chief Fire Officers Association are ensuring that you as a homeowner are aware of the changes.
Read our checklist from NAPIT - How to check your home electrics are safe
New Law
In 2013/14 there were 949 casualties of people aged 65 and over in accidental dwelling fires attended by Fire and Rescue Services in England, which stemmed from the electrical power source.
Read our checklist from NAPIT - How to check your home electrics are safe
These alarming statistics are just part of the reason that from 1st January 2016 all new consumer units installed in your home have to be fireproof under Amendment 3 of the Wiring Regulations.
CFOA Director of Prevention, Protection and Road Safety, Lewis Ramsay, said: "Previously, many consumer units were installed with plastic casing which, in some cases was inadequate to prevent damage by or the spread of fire. Homeowners need to be aware the new regulations now specifically state that any new consumer units installed in the home must be made out of or encased by non-combustible materials such as metal, from 1st January 2016."
Read our checklist from NAPIT - How to check your home electrics are safe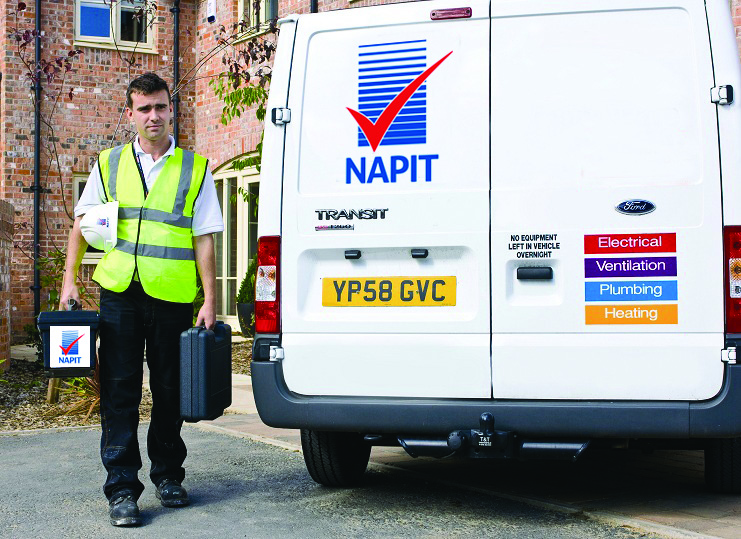 Introducing NAPIT
NAPIT, a Government approved Competent Person Scheme operator for installers across the building services sector, work tirelessly to promote the use of competent, registered installers and help protect householders against the dangers of electrical fires.
"All Householders must make sure they are aware of the new regulations regarding the installation of any new consumer units in their home coming into force in the New Year," said Frank Bertie, NAPIT Technical Director. "If you are considering electrical work, we strongly urge you to discuss your requirements with a NAPIT Registered Installer, who can offer accurate, professional advice.
Many householders rely on friends, family or recommendation websites to find reliable tradespeople, without considering whether they are actually competent and qualified to carry out the work. NAPIT Registered Installers all meet strict qualification requirements and are regularly assessed to ensure their ongoing competence. They work to the legally required standards and supply you with the correct certificates to comply with the Building Regulations, helping to keep your family safe."
Here are NAPIT's top tips for Electrical Safety in your home
Make sure you have a 'Residual Current Device' (RCD) on your electrical consumer unit and test it every few months by pressing the 'test' button. An RCD is a device that is incorporated into many consumer units and is designed to switch off your electrics when an electrical circuit fault develops in your home

If any work is required, always make sure you agree what will be carried out and at what price in contract form.

When moving home or renting a property, always check it has an up to date EICR to see if any work needs carrying out on the electrics

Make sure any work that is carried out in your home has the correct electrical safety certificates supplied, whether to ensure your family's safety or if you are planning to rent or sell your home.
For FREE, independent and up-to-date advice on buying, selling and renting a home, sign up for FREE at Property Checklists. Join now to access our FREE checklists, including:-