'Tis the season to hire a van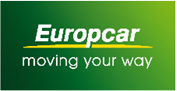 The countdown to the festive period is in full swing, and whether you're dreaming of a white Christmas or just a moment to put your feet up, it is more than likely that the season will bring with it one or two oversized items!
For some it will entail collecting the Christmas tree from the local garden centre. And, as many will know, that often isn't the easiest item to squeeze into a car or take on public transport! For others it may be the purchase of a large dining table to host the in-laws. And there's the challenge of getting all the presents home from the big Christmas shop.
Read - Moving your belongings from A to B
Rather than risk damaging the family car, or compromising the space and safety of those in it, Europcar, the leader in car hire services in Europe, is encouraging anyone getting ready for the festive season to think about hiring a van.
From small Vauxhall Combo's to big box vans, Europcar offers a wide range of vehicles available from more than 170 locations around the UK giving customers all the choice they need.
And at a time when planning is the order of the day, shoppers can rely on Europcar for that much needed last minute help, with its flexible rental solutions. Vans can be rented overnight, by the hour, the day or longer. Hiring their own van also means festive shoppers can avoid Christmas delivery chaos. They can just book the items for collection at their favourite retailers on the day that suits them – no need to wait around for deliveries.
Read - Moving your belongings from A to B
Europcar's Tips for driving a van safely
Depending on the size of the van, the speed at which it can be driven may well be slower than the national limit so make sure you check the limits when collecting the vehicle.
Remember that the van will handle differently when you collect it empty, compared to how it will feel once it is fully loaded.
Even a small amount of movement in a van can cause it to move around dangerously, so ensure items are packed securely.
Make sure you are aware of the additional height and width of the van, remembering to take extra care under low bridges and overhanging trees. Also remember vans need extra room to turn corners, due to the extra length of the vehicle.
Larger vehicles require a much longer braking distance, especially when fully-loaded or in poor weather, so watch your speed. In addition, make sure you take tight bends slowly as vans are more liable to tip over due to their height and increased centre of gravity.
Ask someone to guide you when reversing or parking if the van has blind spots. It might take longer, but it is a lot safer.
For FREE, independent and up-to-date advice on buying, selling and renting a home, sign up for FREE at Property Checklists. Join now to access our FREE checklists, including:-