English Housing Survey Part 1 - All about our property stock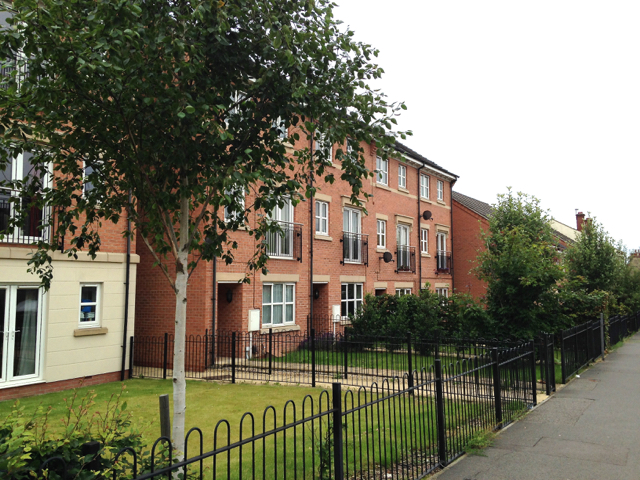 When someone shows me some figures which make a lot of sense and seem to be pretty robust – oh and they turn out to be from the Government, too – then I'm fascinated as no-one covers this very much in the news. If they do, they tend to quote just the figures which lend themselves to 'shocking' headlines!
So no major news story today, but here are the figures I've taken from the (huge) report that will give you all the myth-busting facts and figures at your fingertips – to contradict what people say about property at work, in the pub and during dinner!
Any thoughts/feedback from you would be good. Any surprises in here? Do the findings contradict what's happening in your local area, or indeed your personal property situation? Contact us
Did you know?
Property stock
There were around 23.4 million occupied and vacant homes in England in 2014/15.
Most people put a roof over their head by owning a home in a 'suburban' location in homes which had space of 94 square metres.
However, around 20% were privately rented and 7% and 10% respectively were local authority and housing association stock (So PRS now much bigger than the social sector which is 17%)
What types of homes do we live in?
42% of us live in semi-detached or detached homes

29% live in terraced homes

20% in purpose-built/converted flats

9% in bungalows
How old are our homes?
Pretty old! 20% of homes were built before 1919 with 24% built since 1980
Where is our housing crisis?
When it comes to a 'housing crisis', I think these two statements show that it's not the private sector that is in trouble:
Housing provided by local authorities fell from 17% to 7% over the 1996 to 2014/15 period.

This corresponded with an increase in properties owned by housing associations: from 5% to 10%.
So the number of properties in the social sector has fallen dramatically from 22% to 17%… at a time when, for the first time, wages have not kept up with house price increases.
Meanwhile, in the private property sector, the English Housing Survey says
"the decline in owner occupation seems to have abated".
Approximately 5% of our homes vacant
Just over 1.0 million homes were vacant in 2014
New homes – it's not a myth, we aren't building enough!
According to the report, we built 1.3 million new homes since 2005. That's an astonishingly low 130,000 per year, when I and others have been saying we need between 250,000 and 300,000 homes a year.
So even before we start adding any new homes to stock, we are still well over one million homes short. Although we had this shortage prior to the credit crunch, we were building well over 200,000 a year… but that was stopped in its tracks by the credit crunch and we haven't reached that level since the recession.
Are we really building homes smaller than before? According to the report, no!
There are huge numbers of people/organisations criticising developers for building smaller homes but, to be honest, household sizes have shrunk and many more people are living alone now than they did before, so that makes sense doesn't it?
But the report suggests it's not quite as bad as some will have you believe!
"The average usable floor area of homes built during the 1980s was not significantly smaller
compared with the average for homes built in 1965-80."
And probably the biggest surprise of all…
"In addition, the average floor area of homes built from 1990 (92m²) was larger compared with homes built over the 1945 to 1990 period (the average of the latter ranged from 84m² to 88m²)."
Is part of the reason for values rising down to home improvements?
Apparently around 6% of our homes have been "converted in some way", while 30% have been extended and 24% have had improvements.
Got some jobs to do around the house? Read our Maintaining your Home Checklist
And not all landlords are evil, greedy beings – quite a few invest in home improvements
Building improvements have been made for:
Need to rent? Read our Renting a Home Checklist