What is the role of the Bank of Mum and Dad?
On Tuesday 2nd May I was on Radio 4 You and Yours with Winifred Robinson chatting about the Bank of Mum and Dad, they had some great case studies so well worth a listen, to find out how other people are helping their kids.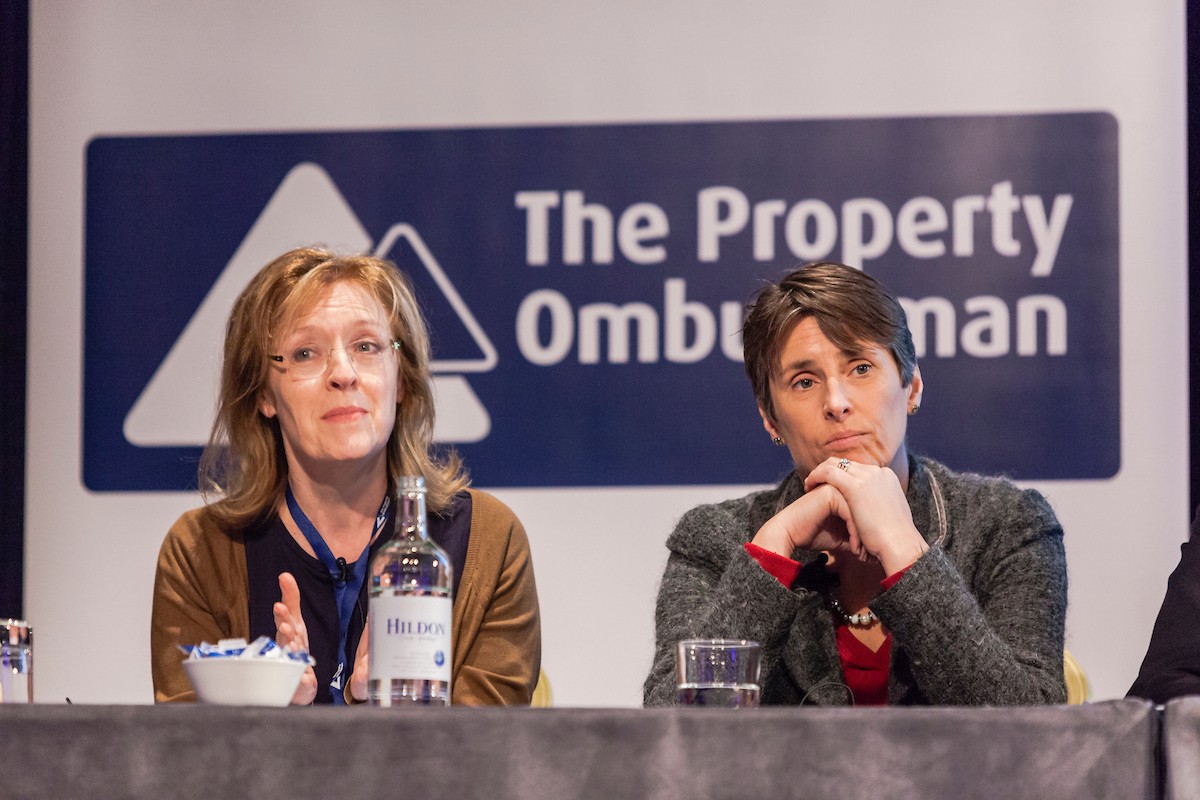 Bank of Mum and Dad isn't just funding homes
We hear a lot of stuff about the Bank of Mum and Dad (BOMAD) in the news, plenty of it negative, but is it such a bad thing? We don't make a fuss about parents helping with cars, university fees or paying for holidays yet when it comes to somewhere you are actually going to live, all hell breaks loose.
And lets face it, many parents have benefited from property price growth in the past which they are now passing onto the next generation while they can see them enjoy the money.
For example, the average person today owns a property now for 21 years, so the reason the BOMAD can exist more today than it used to is because 21 years ago, the average house price Eng/Wales was: £52k, the average today is £229k, and most mortgages at that time were 25 years, so with a few overpayments, many will have paid off the mortgage and that explains why over 50% of people own their property outright.
To help us better understand the facts and figures behind the Bank of Mum and Dad, Legal & General have produced a report on Bank of Mum and Dad.
The report's figures suggest:
BOMAD average lending up to £21,600 this year from £17.500 in 2016;

56% of BOMAD help in gift form while 21% is interest free loans;

73% of the time it is parents who are helping rather than friends or other family;

92% of BOMAD assistance goes to under 35s.
Report details with Kate's comments
Next, the report claims many young people couldn't leave home without the BOMAD and despite economic uncertainty house prices are still growing – at an average of 7.4% in 2016.
In my view, there are plenty of people getting on the ladder without Bank of Mum and Dad through shared ownership and Help to Buy, it's just they put down lower deposits of 5% rather than 15-25%. What's also worth knowing is that house prices 'on average' may be growing, but plenty of property prices are still lower than they were 10 years ago – as one of the case studies on the programme explained. He bought for £93,000 in Leeds and now it's worth just £75,000.
First time buyers from 2006 – 2016 show that London numbers dropped by 30%, but they also dropped by 22% in the North (CML figures/link to article we've done before). And prices in the North are still lower than they were 10 years ago!
However, tax changes coupled with the aforementioned uncertainty could well see a slow down in the market this year. Having said that prices are still expected to grow by 4.4%, so despite the breaks being put on slightly many 'wannabe' homeowners still have little chance of getting on the later.
Again, that's a good average, but I don't agree that this means people can't get on the ladder, as in fact first time buyer numbers are up versus previous years.
This is compounded by other factors such as growth in wages (or lack thereof) which is trailing well behind house price inflation and loan to value ratios which only increased slightly last year meaning plenty of buyers still need a big deposit.
There is definitely an issue with the 20 something generation not having the job security or wage inflation people have in the past, especially as during the recession prices increased much faster than wages.
The ONS suggest these factors mean an average working person may expect to pay 7.6 times annual earnings for a home, more than twice the amount they would have done in 1997.
But what isn't mentioned is that in 1997, mortgage rates were 7-9%, not the sub 3% they are today. Also this isn't what first time buyers are paying. They are paying 3-4 times their income.
BOMAD the lender
Legal & General's research shows that in 2017 friends and family will lend or gift around £6.5 billion to help buyers achieve their goal of owning a home. This is 30% up on just last year and makes the BOMAD a top 10 mortgage lender in the UK.
The proportion of buyers who get help is on the up and this looks set to continue in the future. More than 25% of property owners received help from friends and family, for under 35s this rises to 62%. More prospective buyers than ever expect some help when purchasing – up from a third in 2016 to 42% this year. Just under half of first-time buyers are counting on some sort of financial help to get on the ladder.
Looking to buy for the first time? Read our FTB quick guide.
From my perspective, if parents are well off enough now due to being third generation home owners, inheriting money and property themselves and it's going to increase deposits so First Time Buyers can access lower mortgage rates, there is no harm in Bank of Mum and Dad.
Where it becomes a problem is if parents are:
Lending money they need later in life and can't get it back;

Not seeking independent financial advice to gift the money in a legal and tax efficient way;

Failing to look at other options to help their kids on the ladder, such as change their own property, building in the garden, shared ownership, Help to Buy;

Not talking to a broker about options to support their kids such as the Barclay's Springboard mortgage, or other family mortgage options.
Are the next generation worse off than their parents?
I also don't buy into the now talked about 'fact' that "younger people today don't have the same opportunities that the baby-boomers had, including affordable housing, defined benefit pensions, and free university education"
I don't believe that younger people don't have the same opportunities, it is just that they are different. Lets not forget the huge numbers of people in the 1990s that went into negative equity having been 'queuing' to buy properties to beat MIRAS before the 1990s crash.
In housing, in 1996, SVRs were 7-9% (having fallen from 15%)

Houses weren't built to the same standards they are today.

Many of us didn't have cars on finance, go on foreign holidays, there were no personal computers, mobile phones and TV/broadband packages, you couldn't 'work from home'

We also didn't eat/drink out as much as people do today nor buy into the likes of 'brands'
And of course, we didn't have the internet, 'entrepreneurship' didn't exist so you were always expected to work for someone else and few had the chance of setting up a business of their own and making millions before they hit their 20s.
Having said that there are issues with affordability in some areas such as London, Harrogate, Edinburgh, Bristol that are purely down to a lack of supply, so every home that comes on the market becomes 'auctioned' to the highest bidder.
Affordability
What might not be so obvious to those who have just heard the stories in the news is that many buyers can afford repayments as long as they can get a big enough deposit, or if they can afford the property with a 5% deposit. Although house prices have continued to rise in many, but not all areas, interest rates ate at an all time low so borrowing is historically cheap meaning repayments are at their most affordable levels for 10 years.
For example, affordability cannot explain the fall in first time buyer numbers completely. For example, over the last 10 years volumes fell by 30% in London, no surprise as prices have gone up around 60%, but where propert prices have actually remained below the levels of 10 years ago has seen the second biggest fall in FTBs, the North (22%). Is that really affordability at work there too?
Postcode lottery
Geographically, the help buyers receive is somewhat random. South West residents are the least likely to be aided but those that do get help are more well remunerated than anywhere else as a percentage of average house prices in the region - £30,000
As a proportion of regional house prices, the help that BOMAD is able to give varies from 5% of average house prices in London to 14% in the North East.
Fostering inequality?
BOMAD aided property purchases do not necessarily make massive difference between buyers who get help and those that don't according to the research. However, in enabling people to get on the ladder who otherwise might not have done, home ownership looks more and more out of reach for those who can't afford a deposit and who can't rely on parental help.
I actually don't see that this is a 'conclusion' at all. The reality is those that work and save hard are getting on the ladder, with or without Bank of Mum and Dad and many can now access that help from the government via the Help to Buy Scheme or Lifetime/Help to Buy ISAs.
Also when I am working with First Time Buyers, it's the ones that are scrimping and saving at every opportunity that are getting on the ladder – it isn't just those that are gifted money and they are willing to compromise the area they live in too, which can really help succeed.
A caring bank
The BOMAD, by its very nature, cares about those it is helping and will always go above and beyond but it can't be the panacea for the housing market and with prices continuing to rise strain will begin to show. We must remember that the increasing use of the BOMAD is symptom of the lack of housing in the UK not the solution so we need to build more houses to match population growth.
I totally agree with this – but I do believe the Bank of Mum and Dad will exist whether 'needed' or not and will always gift to their kids. Take away the reason or need to gift deposits for homes and they will find something else to spend their money on – as they already do with cars and holidays.
I also whole heartedly support Legal and General's conclusion that we need to build enough homes to match our population growth and L&G are doing a lot to help with this with support of modular homes and Build to Rent.
For the future, my thoughts are with capital growth slowing and expected to be at it's lowest over the next five years, the likelihood is the influence of Bank of M&D is likely to slow too.