publication date:
Oct 23, 2017
|
author/source:
Kate Faulkner, Property Expert and Author of Which? Property Books

What happens if you have lead pipes at home?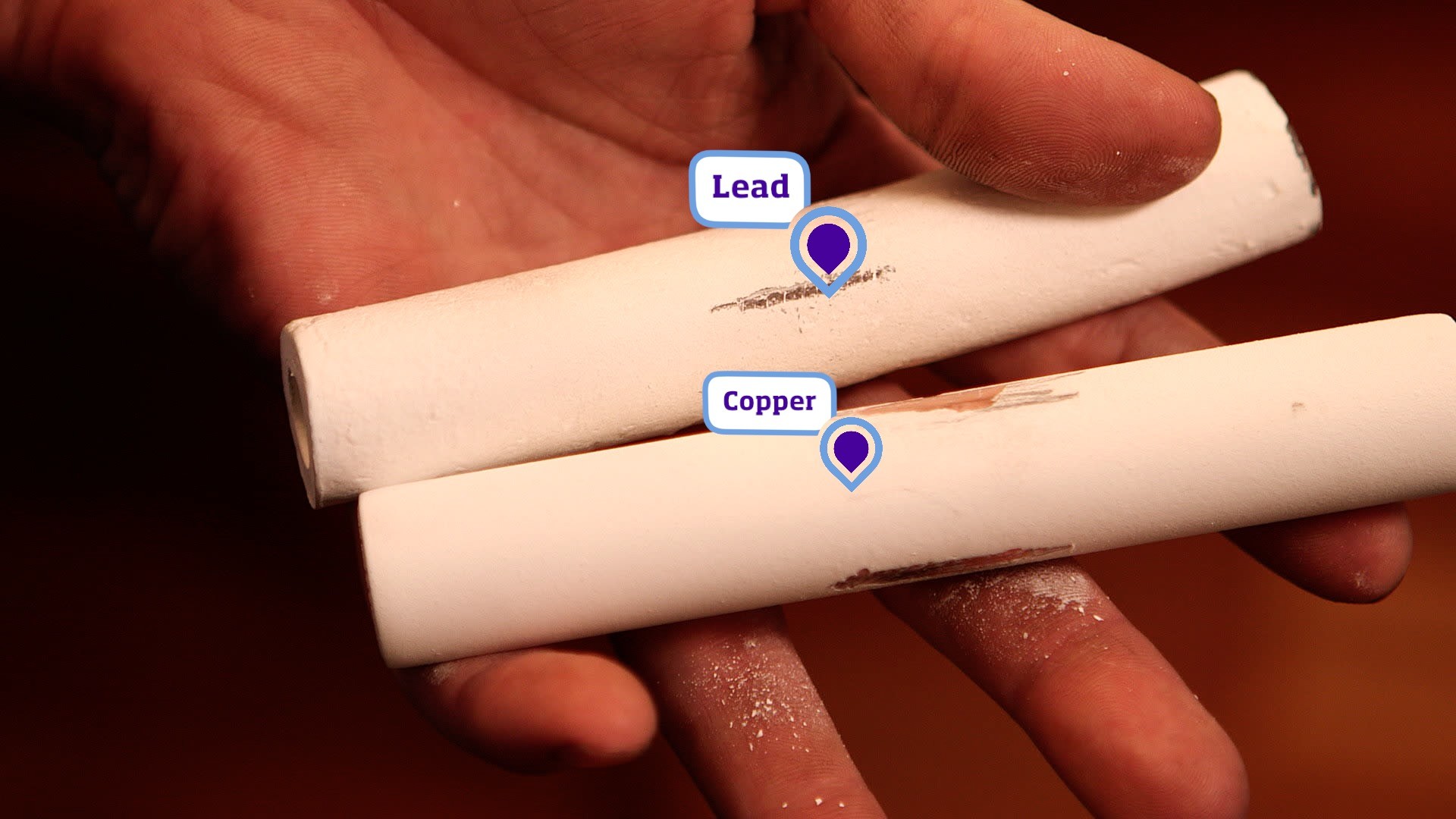 This week is Lead Poisoning Prevention Week (22-28 Oct), a campaign highlighting the potential health risks of lead water pipes launched by WaterSafe in partnership with water providers around the country.
Although lead has been banned in plumbing for more than 25 years in the UK, it can still be found in many homes, particularly:
How do you know if your pipes are lead?
Lead pipes are dull grey in colour and soft. You can test them by scraping the surface gently with a coin; if scraping reveals shiny, silver-coloured metal, your pipes are likely to be made of lead.
You can find out more about identifying lead pipes by watching the WaterSafe video:
Presented by WaterSafe member and UK Plumber of the Year 2016 Shaun Scott, the film supports International Lead Poisoning Prevention Week 2017, run by the World Health Organisation.
As well as giving advice on identifying lead pipes, Shaun provides advice in the video on:
short-term measures you can take to reduce lead levels, such as running taps if water has been sitting in the pipes for a long period, eg overnight. You don't have to waste this water – it can be used for watering plants, for instance

the importance of using lead-free solder

using a WaterSafe approved plumber to safely replace lead pipes with copper or plastic.
Whose responsibility is it to replace lead pipes?
Pipes in your home and on your property – these are your own responsibility, so you will need to pay to replace these yourself. You will still need to contact your supplier to inform them.

Pipes leading to your property – these are the responsibility of the water company and most will be working to replace any lead pipes in their network.
Water companies around the country have different policies so, if you have lead pipes in your home, you should contact your supplier, who can test the levels and offer advice on your next steps. Find out your water company here.
Water UK, which represent and works with major water and wastewater service providers, lent their backing to the campaign.
Rae Stewart, Water UK's director of corporate affairs, said: "If you are concerned about your pipes, speak to your water company or a WaterSafe accredited plumber. Your water company will be happy to advise you on their policy for lead pipes, which usually includes replacement of the section of piping owned by the water company, free of charge."
And Julie Spinks, director of WaterSafe, added: "The plumbing in homes is the responsibility of the homeowner, so we are urging all households to spend a few minutes today checking if they have lead pipes.
"To safeguard health we would recommend replacing lead pipes that supply drinking water to bathrooms and kitchens with copper or plastic ones. All plumbers on the WaterSafe register are trained in the water supply regulations and are promoted by water companies to keep drinking water safe in homes.
"If you're replacing pipes within your boundary, make sure you contact your local water company, as they may be able to replace the pipes beyond your house and garden."
WaterSafe is the national register for approved plumbers, who are all qualified to safely replace lead pipes in line with the Water Fittings Regulations and Byelaws which protect public drinking water in the UK.