publication date:
Oct 19, 2017
|
author/source:
Kate Faulkner, Property Expert and Author of Which? Property Books

Has the autumn price bounce happened this year?

Rightmove "No sign of usual autumn price bounce as London drag continues"
NAEA Propertymark "Housing demand at all time low"
RICS "Activity indicators remain subdued in September"
Nationwide "London house prices fall for first time in eight years"
Halifax "Annual house price growth rises to 4.0%"
LSL Acadata HPI "House price growth continues as regions redress the balance"
Hometrack "UK city house price inflation at 4.9%, down from 6.6% in August 2016"
National prices

For more on property prices, download my comprehensive update.
Hold onto your hats! As expected the autumn 'bounce' hasn't happened this year and is unlikely to now, so many of the headlines are about market slowdown or small slumps. The annual changes year on year indicate prices still rising, but only just. The question now will be how the media reacts and whether their headlines cause a slowdown/slump to worsen as buyers inevitably hold off this side of Christmas. Having said that, at times like this, since the recession we've tended to see poor market headlines spook sellers too, so if this fall in demand is matched by a fall in supply, then we may end up with a year or more of low growth.
For more, see our data on the various national price reports.
Regional prices

Source: UK HPI
The UK HPI data tends to be a few months behind other indices, but the trends we are seeing by country are pretty similar. Some growth exists, but it's very varied from one internal region to another and indeed by individual property postcode. England continues to do well; Scotland and Wales are just about to recover to pre-credit crunch averages from 10 years ago and N. Ireland's property price bubble has well and truly burst, with prices up year on year, but still down by nearly half after a decade. Those still telling everyone property is a 'safe investment' which 'doubles every 10 years' might want to rethink their promises as only a handful of areas can claim to achieve this.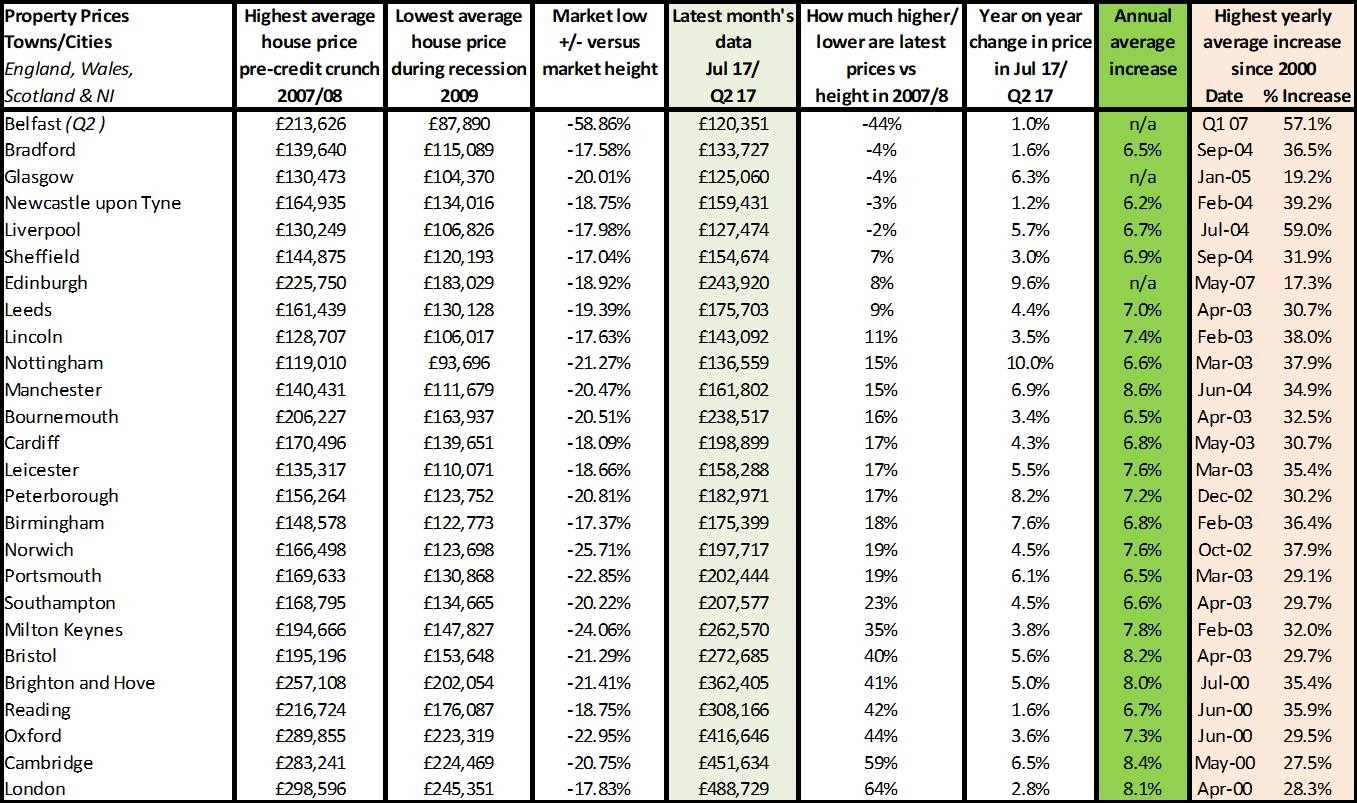 Source: UK HPI
Who would have thought it? London and Reading now feature in our 'lowest annual growth' areas, although it's worth noting they both still feature in the top five price growth areas over the last 10 years. This means although homeowners might lose a bit of money on their property value, they can afford to do so based on the equity growth achieved previously, so should survive a small downturn. However, the Midlands continues to do well and the question is whether this will ripple out to the North over the coming months. My view is it's unlikely, meaning that there is potentially little growth in most regions across the counties over the next 6-12 months and the North may not recover as well as the South and Midlands even for the next five years. Good news for would-be-buyers, not great for homeowners wanting equity to trade up. And it's also not great for investors hoping to secure the capital growth and income they have enjoyed down south but, due to harsher taxation, can't get the numbers to stack up so well.

For more, see our comprehensive regional and city data.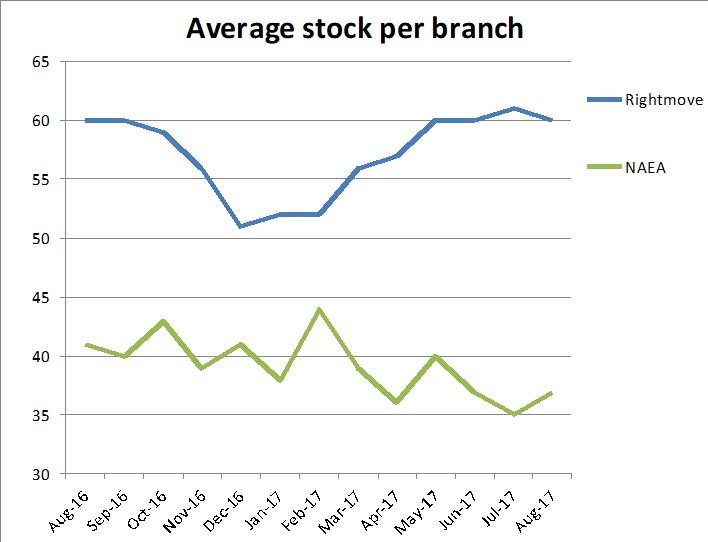 Property transaction levels are the lifeblood of the business and currently the numbers aren't too bad. However, sales are likely to take a downturn versus last year towards Christmas, which agents should be able to cope with this year, but some may find tougher to survive in 2018, particularly those who both sell and let, as they have the added worry of losing tenant fees at some stage, potentially wiping out current lettings' profit. As such, now would probably be the best time to act for those wishing to sell their business, due to concerns about the impact of the future market and increased costs/lower revenue.
For more on property prices, download my comprehensive update.