What to do you if you can't pay your mortgage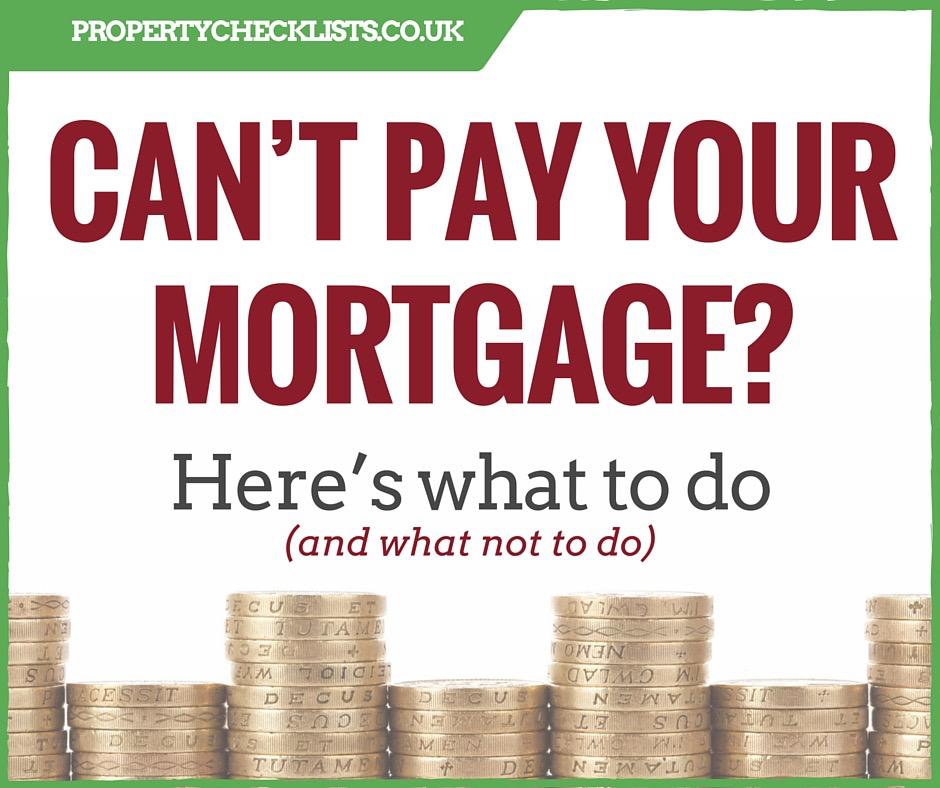 Life is full of surprises and can be going perfectly smoothly one day, before the rug is pulled from under your feet the next. Redundancy, illness and relationship breakdowns are all bad enough on their own, but when they result in you potentially losing your home, too, they can be devastating.
Need to choose a mortgage? Read - How to secure the right mortgage.
So what should you do if you're struggling to pay your mortgage?
The worst thing you can do is bury your head in the sand and hope the problem goes away. Similarly, worrying about it but doing nothing isn't going to help, either.
The first thing to do is to speak to your lender as soon as you can to discuss your options. You won't be the first person to have found themselves in this situation and you definitely won't be the last, so the bank or building society should have lots of suggestions to help you ride what will hopefully be a temporary storm. Their job is to help you through this, not make your life harder than it already is.
They may offer one or more of the following options:
Mortgage payment holiday
Not all lenders offer this option but, if they do, it gives you a complete break from paying the monthly mortgage bill for anything from six months up to a year or two, depending on the lender. The missed payments are added to the final debt, and interest will still accrue during the 'holiday', so your overall payment will be bigger in the long run, but it may be worth it if it gets you through a rough patch.
Terms and conditions will apply; you may find you cannot use this option if you haven't had the mortgage for long. And if you are already in arrears, the lender may rule out a holiday completely, which is why it's important to talk to them as soon as you know there's a problem.
Extending the term
Your lender may be able to extend the term of the mortgage to reduce the payments. For example, if you had a £100,000 mortgage at 5% on a 25-year term, your monthly payments (on a repayment mortgage) would be £591.27. Extending the term to 30 years would reduce the monthly payments to £542.09. This may not be a significant saving but, combined with other cut-backs, it may be just what you need to get you through the tough times.
Reduced payments
Any payment is better than no payment - both from the lender's point of view, and also from yours, as you will be continuing to chip away at the debt. So, before you approach your lender, draw up a budget and work out what you would be able to afford to pay. There may be cutbacks you can make in your other monthly outgoings; going without broadband or a mobile phone (you could switch to a cheap Pay As You Go for a while) are sacrifices worth making if your home is at risk.
Our Saving for a Deposit calculator is designed for first-time buyers but is useful for anyone trying to cut their outgoings.
If you present your lender with your budget and explain what you can afford to pay, they are more likely to be flexible with you and willing to accept reduced payments for a limited period while you get back on your feet. Naturally, this will increase the debt in the long term but, if it helps you hang on to your house, it may be worth it.
Interest only
If you have a repayment mortgage, your lender may allow you to switch to interest-only for a temporary period, which will reduce the monthly payments. However, as with all the other methods which may be offered, your outstanding payments will be added to the overall debt.
Government help
But it's not just the lender who may be able to help you. If you're on certain state benefits, such as:
…you may be able to get help from the government through Support for Mortgage Interest (SMI). Through the scheme, the government will temporarily pay the interest - not the capital - on up to £200,000 of your mortgage for you… at a level currently set at 3.12%, not your specific mortgage rate. If you're claiming Pension Credit, they will pay the interest on up to £100,000 of your loan.
However, this is not to be relied on in an emergency as new claims have a waiting period of 39 weeks.
If you're struggling with debt, the Money Advice Service will be able to point you in the direction of free advice.
Other options
Rent a room
If you have a spare room, you can rent it out to a lodger and earn up to £7,500 a year tax free. An £80 weekly rent will get you £320 a month towards your mortgage and, combined with some flexibility on the part of your lender could be just what you need to keep the payments going.
Need to rent out a room? - Read our renting by the room checklist.
Rent your property out and rent something cheaper
If you have a large home, you could consider renting it out while you rent a smaller - and cheaper - one. But this is a big consideration as you will then become a landlord and reliant on your tenant monthly payments. Any void periods (when your original home stands empty) would result in you paying the mortgage and the rent on your new, temporary home, which could land you in bigger trouble. You'd also need to discuss with your lender that you intend to rent out the property, which may not be allowed under the terms of your mortgage. Help to Buy properties cannot be rented, for instance.
Read - Financing a buy to let.
Downsizing
If your financial situation looks to be compromised for the long term - after divorce, for instance - downsizing may be your best option. With this in mind, it's always a good idea to keep on good terms with your lender, so that they will be willing to give you another mortgage in the future, if necessary.
If you need a bridging loan when you downsize read - How to organise a bridging loan
Whatever happens, be honest with your lender and do your very best to nip any debt problems in the bud before they escalate. And if you need any one to one help, although we are not authorised to give financial advice, we can point you in the right direction of who can help.
If you're worried about your mortgage don't hesitate to contact us.