publication date:
Jun 19, 2017
|
author/source:
Kate Faulkner, Property Expert and Author of Which? Property Books
What's the price situation across the London boroughs?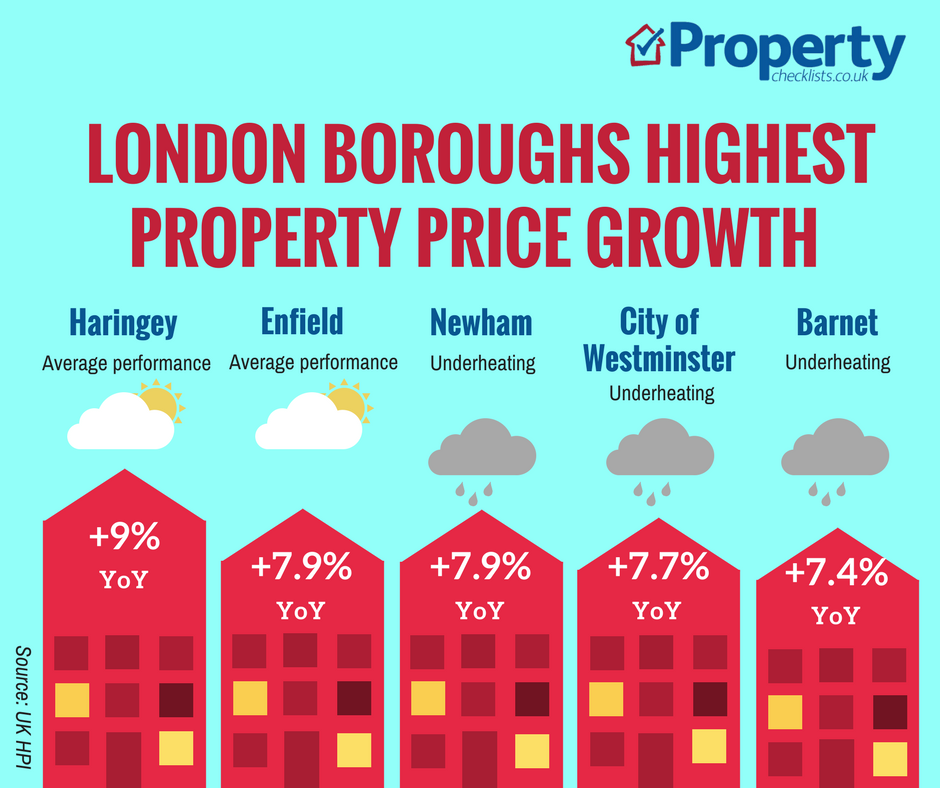 Rightmove "The price of property coming to market shows a monthly rise of 2.1% (+£13,087), pushing the Greater London average up to a record high of £649,864. However, with the London market exhibiting seasonal volatility in some months of the year resulting in some extreme swings, the annual rate of increase is a more consistent reference point. This remains subdued at 0.9% overall, with both Inner (+0.6%) and Outer London (+1.2%) seeing little year-on-year change." (May 17)
LSL Acadata HPI "Despite the overall slowdown in the London market, prime property in the capital is no longer suffering the worst of this. In fact, the two highest priced boroughs, Kensington and Chelsea (with average prices of £1,995,443) and the City of Westminster (reaching a new peak of £1,778,245) have both seen strong growth on an annual basis, up 8.8% and 9.7%, respectively. The City of London, meanwhile, saw the biggest monthly increase, up 9.6% to £998,709.

"Over the year, the best performing borough is Haringey, with prices up 12.5%, driven by increases in flat prices; Islington, meanwhile, has performed worst, with prices down 10.4%, largely as a result of comparison with a surge in sales of terraced houses ahead of the 3% stamp duty surcharge on second homes introduced last year. Both boroughs are in the top third when it comes to prices." (May 17)
Hometrack "There has been a material slowdown over the last 12 months in the most unaffordable cities. Price growth in London is the slowest for 5 years at 3.5%, compared to 13.0% in April 2016. The scale of the recent deceleration in house price inflation across cities in southern England is stark. London, Cambridge, Oxford and Bristol have all seen the rate of growth slow from double to single digits over the last year. This steep deceleration in growth reflects weaker levels of demand from home owners and investors in the face of affordability constraints, tax changes and weaker market sentiment." (Apr 17)
Current performance by individual London borough
The table below shows how your borough is performing year on year now and whether this performance is above or below the long term annual increase.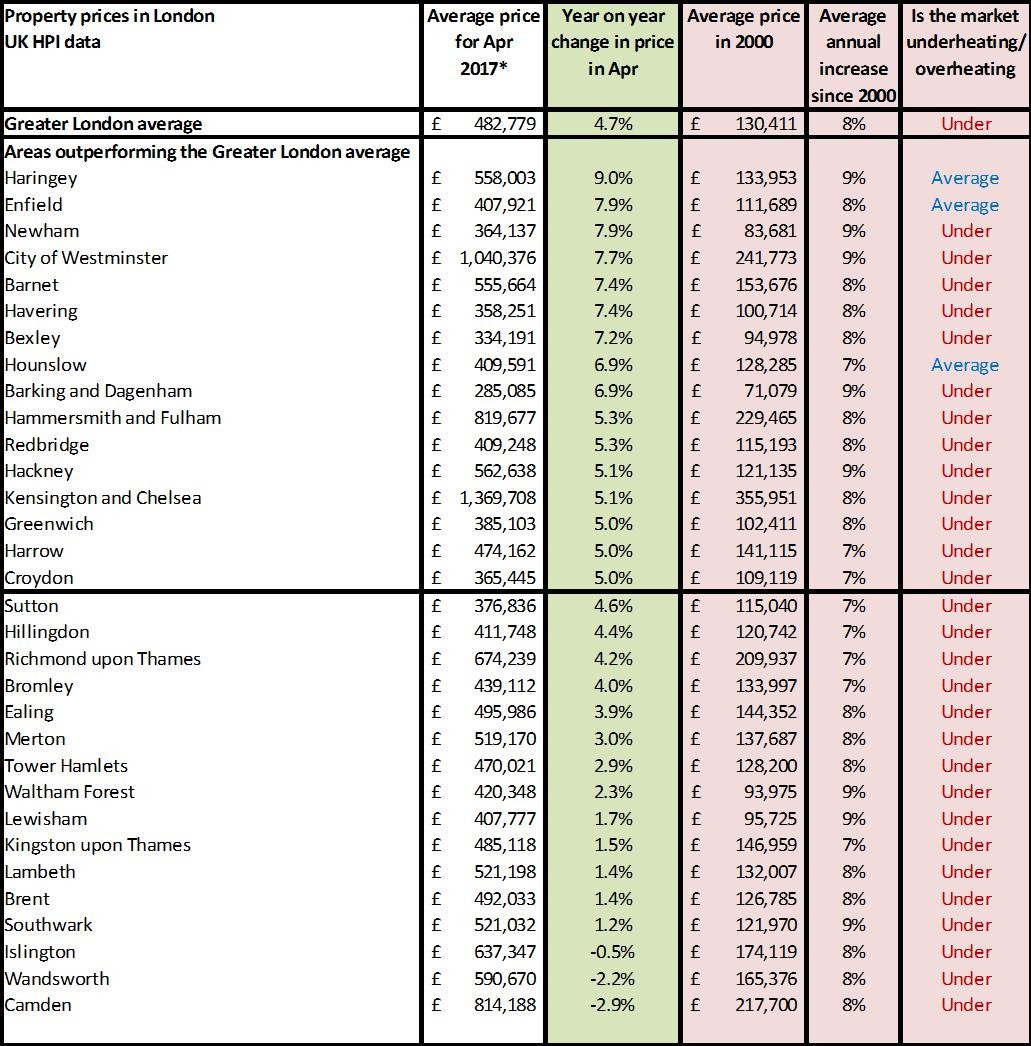 Source: UK HPI
Bar three boroughs, most are underperforming versus their on-going annual average.
Potentially this makes it a good market to contemplate buying in and even securing a bargain, not something normally associated with London!
Looking to buy for the first time? Read our FTB legals checklist.