Kate's top stories this week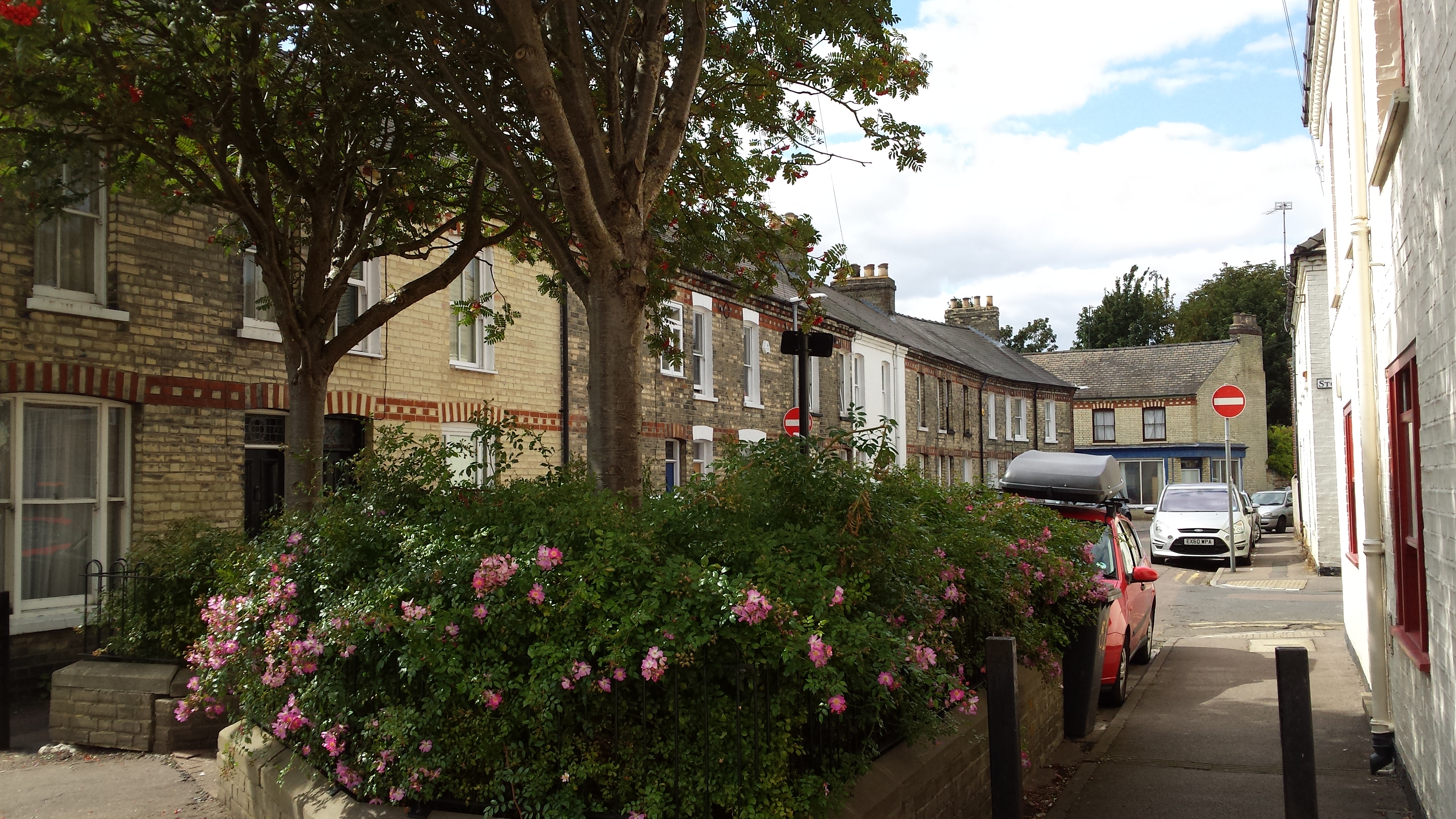 Here's my three main stories that I think are useful for you to know as they may well impact on you, your property or your next project!
Home Insurance Premiums 'Artificially Low' AA Index Finds
Home insurance premiums are continuing to fall amidst worries within the industry that the cost of claims will exceed premium income in the near future.

The most recent AA British Insurance Premium Index shows that the average quoted premiums for contents, building and combined policies each fell during the three months up to 30 September 2015. This maintained a downward trend which started towards the end of 2012.
The Index shows that the average quote:
for buildings policies fell by 1.4% to £107.39 (down 3.1% over the year)

for contents policies fell by 2.1% to £60.00 (down 5.6% over the year)

for combined buildings and contents policies fell by 2.4% to £149.30 (down 6.3% over the year)
| | | | | | |
| --- | --- | --- | --- | --- | --- |
| | Q2 - 2015 | Q3 - 2015 | Percentage Change | Q3 - 2014 | Percentage Change |
| Buildings | £108.96 | £107.39 | -1.4% | £110.85 | -3.1% |
| Contents | £61.26 | £60.00 | -2.1% | £63.53 | -5.6% |
| Combined | £152.93 | £149.30 | -2.4% | £159.38 | -6.3% |
* The figures provided are a combined analysis of the Shoparound quotes from both the direct/broker and price comparison site markets. They are an average of the five cheapest premiums for each risk in a nationwide basket ofrisks representative of the home insurance buying public.
Although low premiums are clearly music to the ears of customers Janet Connor, managing director of AA insurance, contends the premium rates are now artificially low:-
"The past couple of years have seen very few serious weather claims – mild winters and little serious flooding or property-damaging storms. That has led to the continuing easing of premiums as competitive pressure builds,"
"Some weather forecasters suggest that the coming winter could be particularly harsh which would bring the severe weather claims it would imply. If that happens, then equally sharp home premium increases can be expected."
Connor is therefore of the opinion that homeowners should ensure that their property is suitably prepared for winter:-
"Getting central heating systems serviced, checking that pipes are lagged, gutters are clean and secure and loft spaces are properly insulated are simple steps to take that could avoid the need for inconvenience and cost later on."
Read our - Home maintenance checklists
Kate's thoughts:
Although many premiums are pretty low, the government is raising taxes on insurance premiums from 6% to 9.5% from 1st November 2015, so it's likely to increase the premiums you have to pay.
Whenever dealing with insurance though, make sure you understand if you go for the cheapest you may be getting less cover and if this means you are missing out on cover for the accidents that are most likely to happen, it may be a false economy.
Almost three-quarters of homeowners with interest-only mortgages fear not being able to repay loan, study shows
Research* by the mortgage brokers, Ocean Finance, indicates that almost 75% of homeowners with interest-only mortgages are concerned they will not be able repay their loan.
An interest-only deal is one where the mortgagor pays the interest on the loan during the life of the mortgage. The borrower must then repay the capital after the term of the mortgage finishes.
A fifth of homeowners asked by Ocean Finance said they have no plan of how to repay the capital, which is clearly a cause for concern. With over a fifth also suggesting they were not given enough advice on repaying the capital part of the loam.
Gareth Shilton, Ocean's spokesperson, says: "Interest-only has become a time-bomb because so many people took out the products to cut the cost of their mortgage, with no view of how they would repay the capital element. Borrowers who have an interest-only mortgage with no repayment plan need to take action."
"It's advisable to seek advice on whether they can overpay on their current interest-only deal, switch to a repayment mortgage, or use an ISA or pension to settle the capital payment."
These type of mortgages enjoyed a rise in popularity when house prices were rising significantly during the 90s. Mortgagees agreed to interest-only loans prior to making sure that borrowers actually had the means to repay the capital following the end of the mortgage term. As 2012 came to a close the majority of lenders no longer offered interest-only mortgages after rules were tightened.
Read - Analysing your property market checklist
*Red Dot questioned a nationally representative sample of 2,005 adults aged 18 and over between 6 October 2015 and 13 October 2015, of whom 651 were Scottish residents.
Kate's thoughts:-
If you are concerned at all about being able to repay your interest only mortgage loan, then it is worth contacting your mortgage lender, or a local mortgage broker who can advise you on:-
Whether it's really a problem or not

What other options you have to be able to re-pay the loan
Newspaper headlines on this kind of thing are often far more scary than they turn out to be, so check with your lender, a broker or an independent financial advisor so you understand the implications for your personal circumstances, rather than the scaremongering that can end up only be a real problem for a few people.
Deterring buy-to-let investment will harm tenants more than landlords
A new report from the Intermediary Mortgage Lenders Association (IMLA) has warned that measures discouraging investment in the private rented sector in light of population rises and lack of housing supply will just increase rents and do more damage to tenants than landlords.
The risk is that the new measures and the potential for tighter BTL mortgage regulations will inhibit the amount of rental properties available when the population is growing, housing supply is low and demand is high.
The report illustrates that total lending throughout the mortgage market for 2015 was running below 2014 level between January and May. However, after May a significant recovery has taken place meaning 2015 is looking likely to reflect the patterns of 2014
Despite the BTL market recovering somewhat, the re-mortgage market hasn't been as quick to recover. However the IMLA analysis suggests conditions are suitable for a significant recovery. The analysis shows Q2 2015 re-mortgage volumes were up 11% vs Q1 recording the best performance since 2009. Yet, the further advances segment is the worst performing of recent years, still below half the quarterly average of 2008.
IMLA's report also offers an insight into the increasing popularity of lifetime mortgages. 2014 has 21% increase in lifetime lending volumes following the 18% rise in 2013. This may indicate that the pension freedoms introduced in April this year could help the process by encouraging a fresh view of the lifetime mortgage market.
Peter Williams, Executive Director for IMLA, commented:-
"The mortgage market is having to navigate some difficult terrain, so it is encouraging to see signs that the lending recovery remains on track after a sharp slowdown this time last year."
Read - Our Buy to Let Checklists
Kate's thoughts:-
There is a lot going on at the moment to curb the number of people getting into buy to let. The problem with this is that the institutional investors who build many properties to rent aren't yet geared up for the huge 25% increase expected in the number of households wanting/needing to rent rather than buy, so any policies which restrict rental stock growth can end up with less choice for tenants and potentially driving rents upwards.
Unfortunately until the government has an 'overall' rather than an 'individual' strategy for each of the housing tenures, from social to private rent and home ownership, much of the strategy will just end up switching existing stock from one to the other, not solving the real housing crisis problem at all: a lack of stock.