Have you ever thought about building your own house?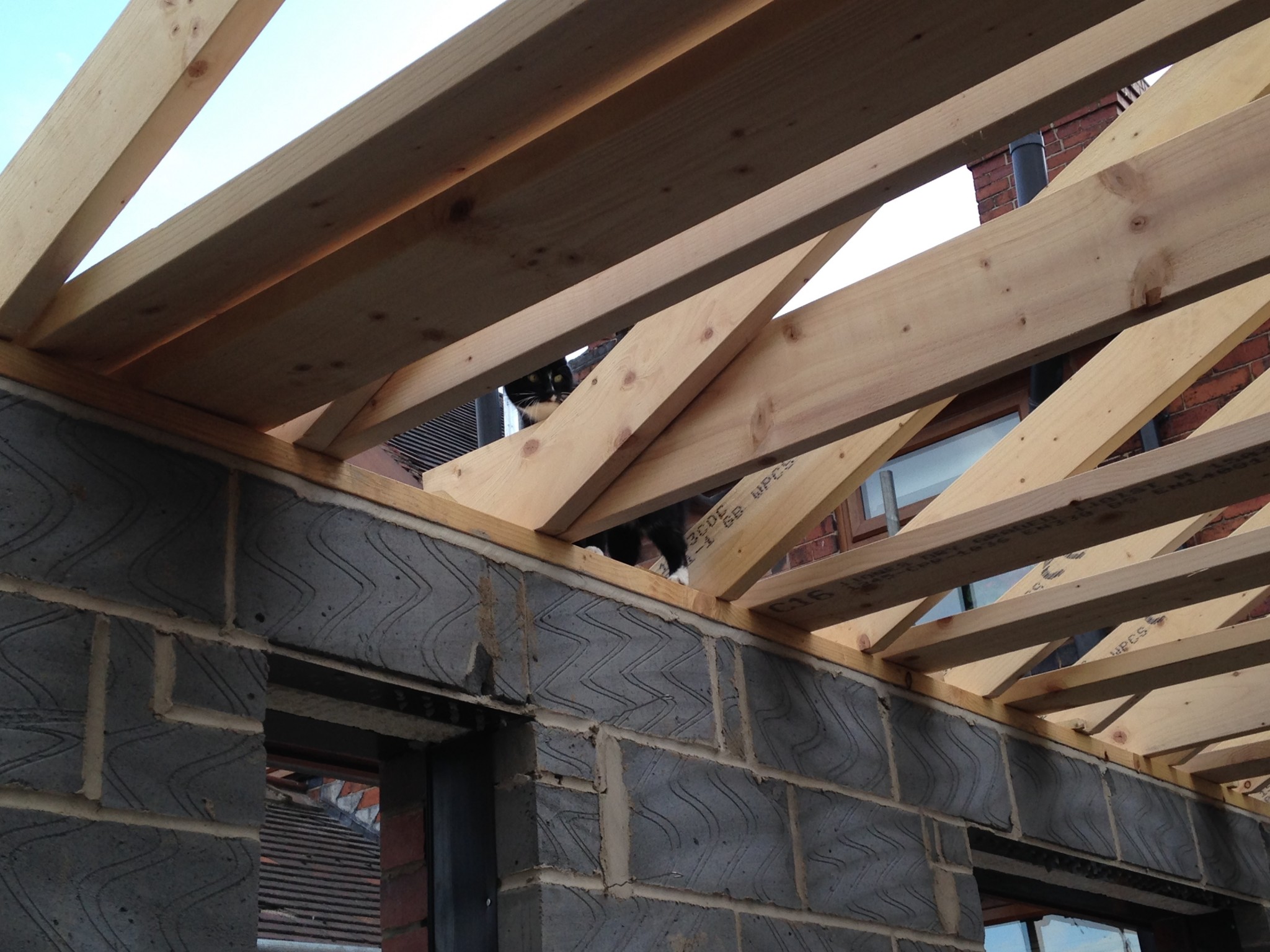 We spend more time at home than almost anywhere else; you may even be sitting at home right now reading this.
Building your own home gives you control of the process and can be a positive and affirming experience where you can:
Decide the size of the rooms yourself

Control the plans and how they look

Use the materials you want.
Take control
Building your dream home is easier to achieve then you might think, but you will need the help of an architect to get the planning permission you need.
Architects deal with planning permission day in, day out, so will help you get planning permission for a new build house quicker and easier.
Getting started
The whole process begins with discussing with your architect how you want your home to look. Your architect will have the expertise to design you a beautiful home and the experience to know if there are any planning restrictions in your area.
It is important to take any planning considerations into account when designing a home that will fit well with the area. Your architect will look at what you can and can't build, and come up with a design that suits your needs.
Develop your design
After a survey of your plot of land, the plans for your new home can be drawn up, taking all planning considerations into account and indicating how the building will fit within the context of the location.
You can discuss any changes you want to make with your architect and, once you are happy with the proposed plans, they can be finalised and submitted to the council planning department.
Prepare your planning application
With home building at a low level there is a positive attitude from the decision-makers when you put in a well-researched planning permission proposal. That does not mean that any old proposal will get through, just that a quality proposal will be looked at with sympathetic eyes.
So a high quality set of plans that have been fully researched and agreed will be a great way to start the process. It will also save time and money at a later date because fewer changes will be needed. Alterations hold up the planning permission process and cost time and money, so getting this right from the start makes big savings.
Planning permission is all about doing the hard work at the start of the process to save extra work at the end. Once you have obtained permission, then all you will want to do is get on with the build. Quality detailed plans allow this to happen.
Ufuk Bahar, founder of Urbanist Architecture, said: "You need to work with architects who know the planning world inside and out, so they can identify opportunities, overcome objections and package an application with a high success rate. Planning permission is one critical part of your project. Whether we're talking design ideas, planning strategies or property investment, your architects should be on the same page."
Submit your planning application
Each local council will have their own set of requirements which must be met when submitting a planning application. Using the services of someone who has been through the process before will help make this process as efficient as possible.
An experienced architect will ensure your paperwork is in order first time so you do not experience any unnecessary and frustrating delays.
Chase up your planning officers
An experienced architect won't submit an application to get planning permission for a new build house and then hope for the best. They will monitor the applications they submit and keep in touch with your officers to ensure it is successful.
If any changes are needed then they will speak to the right people to make sure any requested changes are viable and agreed. It is by being on top of the process from start to finish that a quality architect can see your project through.
Celebrate your success
Once the local council has given permission, it is time to start the build. You will need to tender for your project to identify and qualify the best builders who can turn your ideas into reality.
Your builders will have access to the construction and tender drawings, and will able to build to the instructions given by your architect. They can also organise building regulations sign-off but make sure you establish who will take responsibility for this early on.
Once again, getting this right at the start will save a lot of time, effort and money at the end of the process.