Q & A with Kate Faulkner from LBC Property Hour week 1, sponsored by Direct Line Landlord Insurance.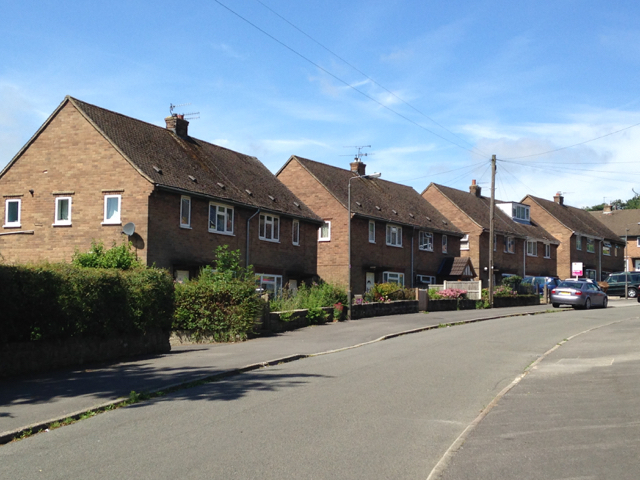 Each Thursday I am in the hot seat as co-host of LBC Property Hour, sponsored by Direct Line Landlord Insurance, alongside Clive Bull and the guest on week 1 was Andrew Montlake of Coreco mortgage brokers.
It was a pleasure to answer so many of your questions and I thought it would be useful to highlight some of the Q&As and add some more help if you find yourself or a friend in similar situations.
Q – I am living in rented accommodation and the tenancy advertised free wifi, it worked fine at first but doesn't anymore. The letting agent doesn't seem to be able to get hold of the landlord to fix, apparently the landlord is now on holiday what can I do?
A – Firstly, if the landlord is away, you can ask the letting agent to provide some intermediary relief such as a short term, 30 day broadband plug and play package. Letting agents are sometimes authorised to spend a certain amount of money on behalf of the landlord so this could be a solution.
Another option is to sort out a short term package yourself and try to claim the money back – advise in writing that you are not happy this hasn't been sorted and you expect them to refund you your costs once the broadband is back on line.
Think you've got a dodgy landlord? Read our checklist on how to avoid rogue landlords
Q – My bank agreed to release equity for a second home, can I rent it out?
A – This depends upon you agreement with the lender, the bank in this case. They must know that it is your intention to rent out a property rather than you live in it as a second home. It's always best to be honest about what you plan to do otherwise you could accidentally breach your terms and conditions – or those of your insurance. If you do rent, make sure you have specialist landlord insurance.
Need to know more about landlord insurance? Read our expert checklist from Direct Line
Q – I have a right to buy option on a local authority flat, on an estate, in an up and coming area – is this it a good place to buy? I plan to live there for a couple of years then probably let it out.
A - Generally speaking, if you buying a local authority home to live it's worth it as you get access to great discounts, but always check what you can buy through right to buy versus what you could buy on the open market.
In terms of letting it out you will need to check the leasehold agreement, some allow you to let the property others don't. If you are able to let the flat out make sure you check out what similar properties rent for in the local area by talking to local agents and be aware of the potential tax implications of rental income.
Want to know more about Buy to Let tax? Read our expert checklist
Q - I have a family property which is currently being rented out. My son, my brother, and I want to switch to a Buy to Le mortgage, is this possible?
A – The most important thing to do is go to a buy to let mortgage broker. You will need to be clear on what money each is putting in and who is borrowing what. There will also be tax implications for each person, so make sure you are fully aware of these.
Need to know more about financing your Buy to Let dream? Read our expert checklist from Coreco
Q – I have been told there might be an issue getting a mortgage for a concrete build, what's the issue?
A - It is true that some lenders prefer not to lend to buyers looking a property constructed of concrete. This is particularly true for properties situated in high-rise blocks of flats as they are seen as tough to re-sell. However, a local surveyor with expertise on concrete builds in the area can assess the structure and if it is sound you should be able to secure a mortgage.
Worried about mortgages? Read our expert checklist on securing the right mortgage
Q - Why would you need landlord insurance?
Q – I am the freeholder of a ground floor flat in a converted two story property, the person above is selling, is there anything to look out for? What benefit would there to be buying the flat above?
A - In terms of what to watch out for, all the relevant rules and regulations should be included in the leasehold agreement, if you have an queries you can contact the leasehold advisory service and ALEP. Obviously if you buy the flat above you get to choose who lives there and ask people to leave if necessary as long as you let legally and safely.
In terms of mortgages talk to a buy to let mortgage specialist if you want to rent out the upstairs flat, although be aware that some lenders may be concerned you will try to knock the property into one house!
Need a leasehold legal expert? Read our expert checklist
Q – I'm over 50 and never had a mortgage, should I be concerned that I won't be lent to?
A – There are some issues with regards to lending about your age but you should be able to secure a mortgage at 50 – or later in life. Building societies have increased age limits recently, but all lenders will be keen to know more about your ability to pay the mortgage into retirement.
What this may mean is that the number of years you can borrow for is limited.
For expert mortgage advice visit Coreco.
For all your landlord insurance needs visit Direct Line Landlord Inurance.
You can also listen to whole show here with the LBC Property Hour podcast.