publication date:
Sep 26, 2016
|
author/source:
Kate Faulkner, Property Expert and Author of Which? Property Books
Affordable homes and obstacles to FTBs
We know prices in London are quite steep and and recent research has revealed that over 85% of renters don't have even a quarter of the deposit required to buy an averagely priced first property.
Average prices in the capital are much higher than the rest of the UK and many people feel excluded from the market.
However, as you know, I'm sceptical about the excessive use of averages in property statistics as they can be highly misleading, for more on that, read:
Why it's time to stop using average house prices.
That being said, the need for affordable housing in London is clear to all, so it's good to see that Genesis housing association are looking to provide potential buyers in the North of the City an affordable option through shared ownership:
Panavia Court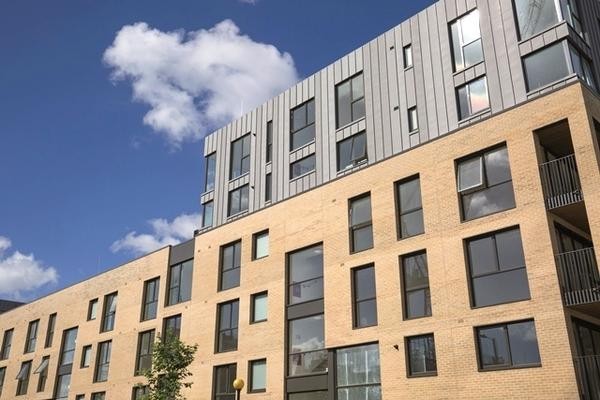 Where – Colindale, NW9

What – One and two-bedroom apartments

When – October launch

Cost – from £74,500 for 25% shared ownership

Deposit – from £7,450, a fifth of the average London deposit.
Buyers are able to purchase between 25% and 75% if the property and pay a subsidised level of rent on the rest. They will then be able to increase their share of the property at any time, eventually owning the place 100% themselves.
It's not just London
It's not just London where first time buyers are struggling, a new report from the Home Builders Federation shows that people in the East Midlands are also having a tough time. Seven in ten would-be buyers in the region said saving for a deposit was the main thing standing in their way and just under 50% think that getting a mortgage is too hard for first timers.
Personally I think this is rubbish. Prices in the area for FTBs range from £60-80,000 for property in this area, so I believe it's far more a 'perception' issue based on 'averages' as opposed to people really struggling to get on the ladder.
Add to this that shockingly, around a third of prospective property purchasers haven't heard of the Help to Buy scheme which, if they had, could go some way to alleviate deposit worries. Coupled with the initial lack of knowledge of the help to buy scheme is the fact that around 40% weren't aware of the existence of Help to Buy ISAs either which top up your deposit savings by 25%.
Mark Cotes, Operations Director at Barratt Homes North Midlands, said: "For people hoping to take a step onto the housing ladder there are of course financial considerations to take into account
"However, schemes like Help to Buy and the newly launched ISA make buying a new home an affordable reality for first-time buyers. It is important that people look into all of the options available to them."
What does the Help to Buy Equity Loan scheme do?
The scheme enables FTBs to buy a house with a 5% deposit and a 75% mortgage, the rest is fund via a government equity loan which is interest free for the first five years and has to be paid back when the house is sold.
For more on Help to Buy, read:
Do You Want A £3,000 Free Gift From The Government?

The FREE First Time Buyer Home Show is a one-stop shop to help first timers buy their dream home and step on the property ladder. Produced by First Time Buyer magazine, exhibitors include property developers, housing associations, solicitors, financial advisors, mortgage consultants and interior experts.
There will be seminars from leading property experts throughout the day explaining the different aspects of buying your first home. Independent financial advisers and legal experts will also be on hand to give free private consultations.
I'll be there on the 8th October, so register here for your free tickets to come and see me.