Brexit vote, first time buyers – keep calm and carry on!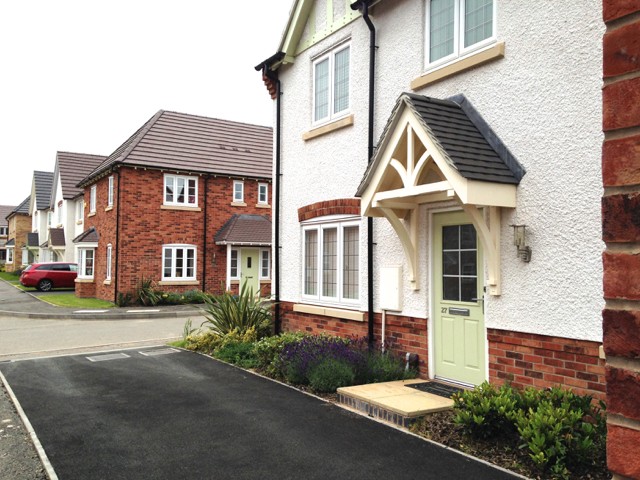 Three months after the European referendum, Brexit remains one of the hottest topics in the property industry. And the uncertainty of when and how Britain will leave the European Union only adds to the fears of first-time buyers, many of whom are already unnerved by media reports of an unaffordability 'crisis'.
The best advice I can give is to ignore scary headlines based on averages which often bear little relation to your particular circumstances or location.
Are wages failing to keep up with property prices?
The short answer is 'no' in many places across the country. The reality is that, while prices have risen in most areas, it's not by as much as press releases would have you believe. Just before the credit crunch, in 2007, average prices in Greater Manchester were £146,831. In July 2016 they were £150,485.
That's just a 3% increase in nine years. In the same period average wages in Greater Manchester have increased by 11%… which rather diminishes claims that wages are failing to keep up with property prices as far as Manchester is concerned at least.
And this is the problem with averages, what happens in the UK is so varied not just by region but by individual, average prices, average wage or price stats are pretty meaningless!
Prices are out of reach of first-time buyers – or are they?
The problem with averages is that they are based on a huge array of properties, from a tiny £60k inner city terrace to a luxurious multi million-pound pad with swimming pool. Even searching for properties of the same type in the same city will yield a huge range of results. A search for two-bedroomed apartments in London currently results in prices ranging from around £75,000 for a shared ownership property up to £8.75million for a stunning new build in Chelsea.
Know your own market
With such widely varying prices around the country, and even in individual cities, it's clear the property market cannot be looked at as a whole, so it makes sense to ignore the rest of the country and just look at the area and what property type you want to move into.

The property market is actually very simple. When there are more buyers than sellers, prices go up – and when there are more sellers than buyers, prices go down. What the headlines fail to convey is that this can vary from street to street, and even from property to property.
The best ways to work out what's happening in your 'individual property market' is to talk to local estate agents and to study the property market in the area you want to buy. Keep an eye out for 'sold' boards. In a street where around 10 properties are for sale, five or more 'sold' boards indicates there are more buyers than sellers and prices could rise, plus you need to be 'ready to roll' and make offers quickly, while if there are three or fewer sold boards indicates more sellers than buyers and prices may go down, or at least you have more time and don't need to rush.
Not sure about your local market? Read our how to work out your property market checklist
What about the Brexit effect?
The good news is that, following a summer 'wobble' immediately after the referendum result was announced, a lowering of interest rates and a good economic outlook – bank officials predict the economy will grow by 0.3% this autumn, up from a previous forecast of just 0.1% – have seen the property market become more stable.
Wages are currently rising more than our costs, too - although this may not last much longer as the lower-value pound means imported products are going up in price, that will put a squeeze on how much spare money we all have in our back pockets.
So should you buy now or wait?
This is the question I am currently asked most of all, particularly by first-time buyers. And without wishing to sound glib: the best time to buy is when it works best for you.
This means taking a long, hard look at your finances and weighing up the costs of renting versus buying, whether through full or shared ownership.
How do you work out if buying is cheaper than renting? Read our expert checklist
There are plenty of properties out there for the first-time buyer in most areas. They may not be your dream home or in the area you want to be for now, but a starter home is just that; it gets you onto the first rung of the ladder. I lived in 14 different homes (some rented, some bought) before I finally purchased my dream home!
If you decide that now is the right time for you buy, the key is to purchase a property you like at the best price you can get it for - and not to borrow so much that you would be quickly cash strapped if rates went up. You also have to think about how to protect yourself if 'life gets in the way' ie you lose your job, get sick or split up with your partner.
Ignore the scaremongers, ignore the 'averages' and educate yourself and start your search.
Why not get some one to one advice for you? I'll be at the First Time Buyer Home Show in London on the morning of the 8th October 2016, where you'll find lots of people to advise you on getting onto the property ladder. The event is free to attend; you just need to register here. If you can't make it to the show, and have questions about getting onto the ladder, you can contact me for advice via the website.
There is also a FREE First Time Buyer eBook which you can download here.