Are we heading towards market stagnation?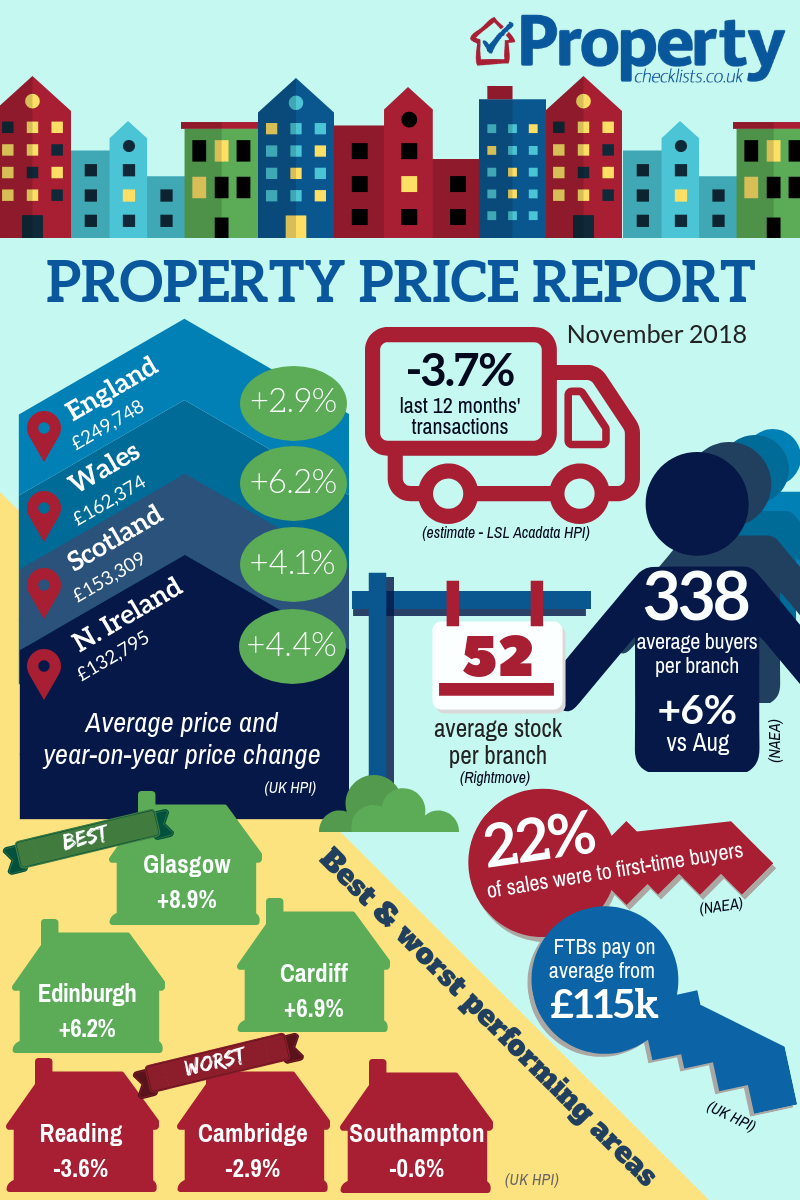 Rightmove "Subdued prices provide first-time buyer opportunity this autumn"
Home.co.uk "Price cutting hits 7-year high as vendors' patience wanes"
NAEA Propertymark "Number of homes available to buy up 15 per cent"
RICS "Prices, demand, and supply all in decline as Brexit uncertainty persists"
Nationwide "Annual house price growth lowest since May 2013"
Halifax "Annual house price growth slows to 1.5% - lowest rate in five years"
LSL Acadata HPI "Annual price growth continues to slow but there are monthly price rises again"
LCPAca Residential Index "New build premium increases to almost 15%"
Hometrack "City house price inflation moderates to 3.2%, down from 3.8% a year ago"

For more on property prices, download my comprehensive update.
Although different regions are at different stages of the property cycle, it's clear that the cycle is heading towards market stagnation. This is being driven by two things:
1. Most areas now have seen the 'bounce back' from the recession when we lost 50% of buyers (and sellers) for almost five years, so the lower transactions should have been expected as we move into a more normalised market.
2. Confidence is waning. Brexit is starting not to influence the market, but to influence people's confidence. Unless you have to, why would you buy and sell with so much uncertainty at the moment?
These two factors, coupled with the loss of buy-to-let demand and more landlords selling up, are very much the cause of property prices starting to be reduced as people are keen to move before Christmas.
Unfortunately, though, until Brexit is sorted and we either crash out or get a deal, the news is going to continue to spread doom and gloom and this in turn is likely to prevent people pushing ahead with major moves.
Hopefully a deal will be done in November, but this won't mean everything will be rosy. The deal has to be accepted by Europe and the UK Parliament and, based on recent news, that's not looking likely.
However, as yet all this suggests a slowdown as opposed to a 'crash' and the falls we've seen in the prime market in London don't appear to be rippling out to other areas as they have before. What we are seeing are the Home Counties, East of England and the South – which have grown by 40% or more over the last few years – starting to slip back as affordability bites.
For more, see our data on the various national price reports.


Source: UK HPI
England prices year on year are just keeping up with inflation at 2.9% growth, but any more slippage means the 50% plus people who own their homes outright may see their property values start to fall in real terms. Meanwhile, Wales is pretty much booming in comparison, seeing growth of 6.2%, although only recent buyers will have felt the benefit of this as, since a decade ago, average prices have only increased by 8% – or in cash terms, by £12,000, hardly helping people to move up the ladder much. No doubt, for some, their property value is unlikely to have improved at all as this is an average. Scotland is just behind Wales, while in Northern Ireland the average property price is still just over £90,000 lower than it was 10 years ago, although the good news there is that there is steady year-on-year growth of 4%. However, the property price bubble has well and truly burst here in England.
The regional performance from a price perspective shows the ripple effect we have seen in the past – of London leading a downturn or upturn and then the rest of the country following region by region – just isn't happening. Much of property price analysis is focused on London but the most interesting property region for me is the North East, because we just haven't seen a 'bounce' there. After a decade, we are still seeing prices 4% lower than they were 10 years ago and prices are still one of the lowest year on year, growth-wise: just 2.9%, way below the normal 6% year-on-year growth the region is used to seeing.
I don't think I have ever seen a situation where property prices have grown by 63% in London, yet are still 4% lower in the North East and year on year, prices are falling in London and the North East growing by just 2.9%. The Midlands though is the star performer this year and seems to have had its bounce, so perhaps the North East has missed its bounce due to the doom and gloom in the economy and from Brexit. The question is whether that will kick in once news becomes more cheery in 2019.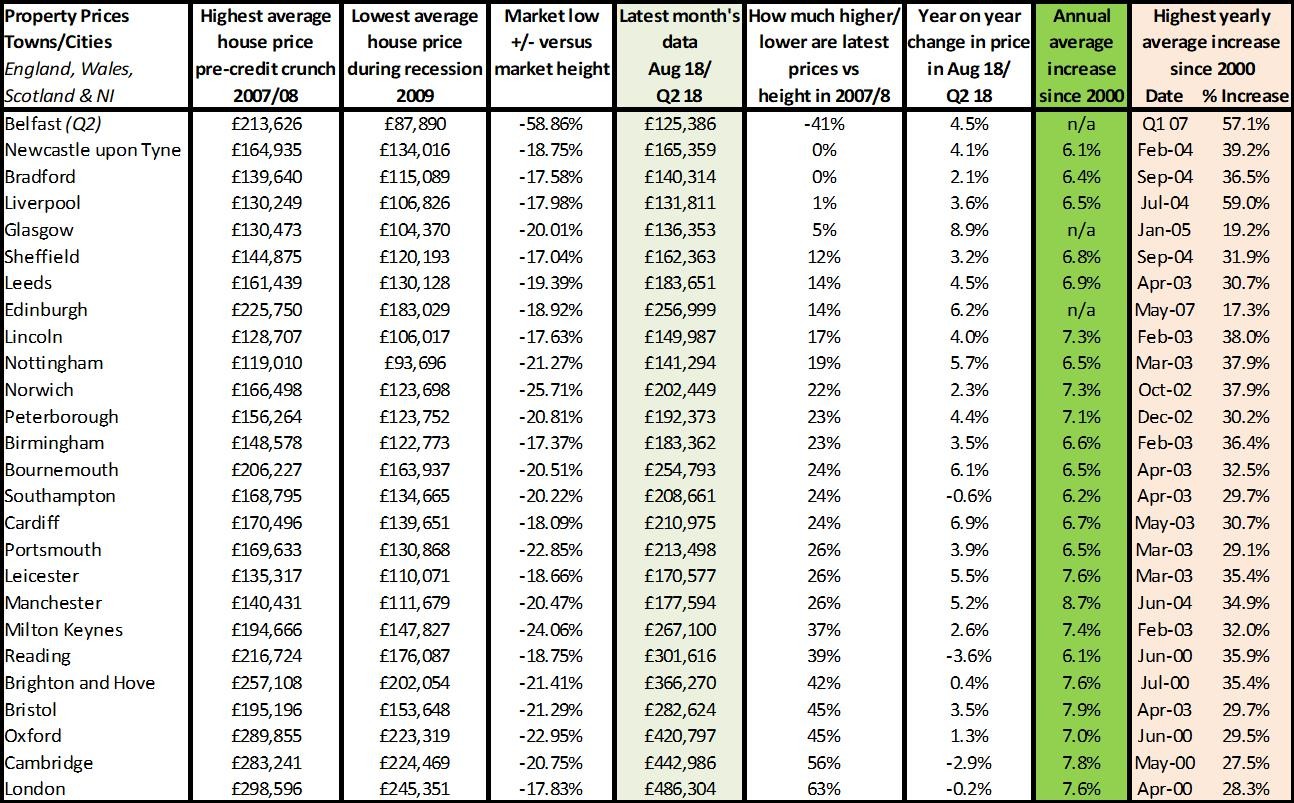 Source: UK HPI
It's no surprise cities and towns are reflective of the regional performances. However, as the Hometrack survey shows, property price inflation in towns and cities is definitely better than in more rural areas, so here the picture tends to look more improved than the average. Typically, according to Nationwide, property prices rise in excess of inflation by 2.7%. However, over the last 10 years, that just hasn't happened – and it is unlikely to in the next five at least. From 2008 to 2017, inflation in the UK has grown by 27%. That means just seven out of the 26 towns and cities which we track have increased ahead of this rate. And this low growth is as bad news for the market as Brexit or a poor economy as it means people aren't gaining enough equity to move up or down the ladder. This is reflected in Savills' recent forecast report which shows that the real loss of transactions in the market is the fall from 653,000 mortgaged moves per year to just 370,000, partly due to people staying in their properties longer, which they believe has increased from an average of nine years in 2007 to 13.5 years, and this is unlikely to change any time soon.

Source: UK HPI
For more, see our comprehensive regional and city data.
Transactions, supply and demand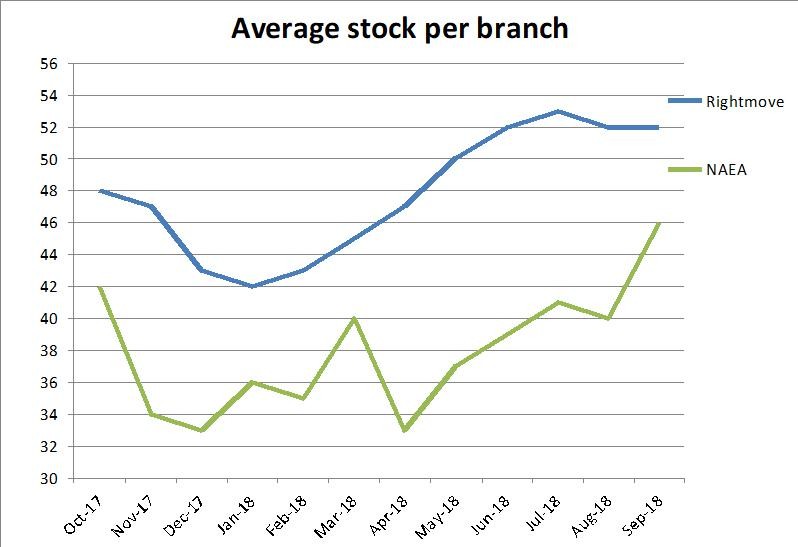 Demand and supply is key to understanding what happens to prices. It's clear at the moment there is more stock sticking on the market, especially as we are seeing how many people are reducing their property prices in order to secure a sale. Perhaps the only areas where this doesn't apply are the North East and Yorkshire and Humberside, whereas everywhere else in England and Wales transactions seem to be sliding.
New data from The Advisory allows agents and consumers to find out how their market is performing right down to postcode level. This month they suggest the 'hottest' markets are in postcodes B44 (Birmingham), BS3 (Bristol) and B27 (Birmingham), while the toughest markets are in NW8, WC2 and W1 (all London).
From a forecasting perspective, if we do get to Brexit smoothly over the next few months, the market may bounce back next year, but it's likely to be subdued to Christmas. The problem then comes if the uncertainty continues into the New Year, making people decide to stay put for another year, saving more, spending on a decent holiday or upgrading their home. This could depress the market so much that we see volumes fall back towards recession levels – although Savills are more optimistic and expect volumes to remain the same as this year over the next five years.
However, this doesn't mean a crash, just a fall in transactions; currently prices are, in the main, still holding up fairly well despite the lack of good news.