publication date:
Mar 14, 2016
|
author/source:
Kate Faulkner, Property Expert and Author of Which? Property Books
Talk of slowdown in the property market on its way!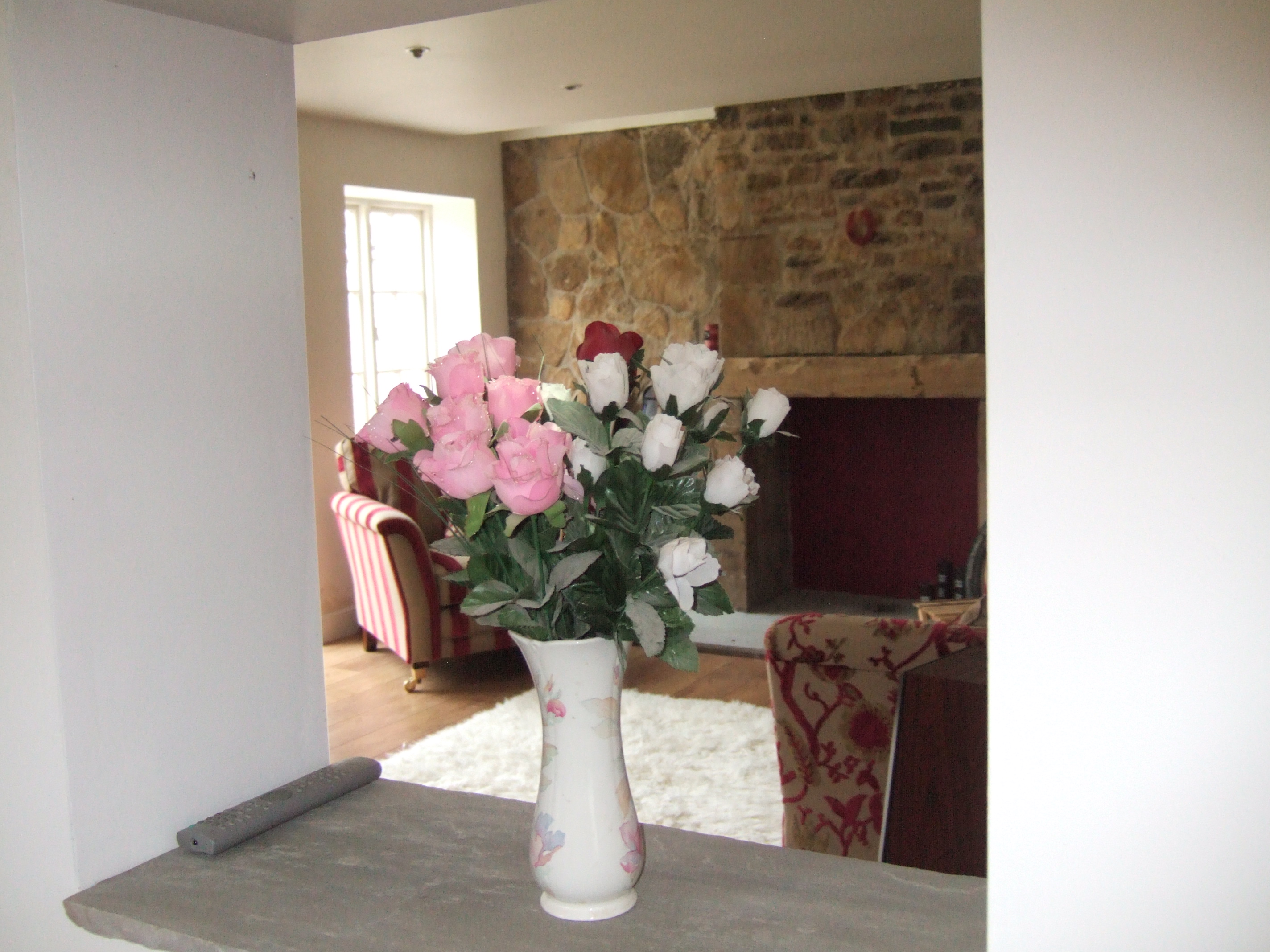 There is no doubt in my mind that 2016 is going to be a real tester for the property market.
If the market tracks past history then we should see:
Property prices in London boroughs starting to react differently from each other; some could carrying on growing, while some will start to stagnate, especially in the prime central London areas

Prices in the regions growing around 10%-15%

Prices recovering from the crash up towards and through the Midlands.
However, there are some differences that we haven't seen before which could make the market take a different direction:
Huge incentives being given to first-time buyers

Large numbers of affordable homes being built in London

Growth in popularity of renting

Increased tax on small landlords and a general restriction in mortgage lending

Threat of economic slowdown
These changes could result instead in:
Property prices slowing even further in London

Property prices growing much slower in the regions, continuing the current 3-5% annual increase

Property prices not recovering in the Northern regions or Wales as much as they would have in the past.
Download Kate's comprehensive property price report
So what's happening and where across the UK for property prices?
Nationally, property prices are rising faster than the norm, but that's pretty much to be expected following a crash. The Halifax seems though to be posting much higher increases than the other indices, so rises of around 5-6% seem to be the reality at the moment:

Read - First time buyer quick guide
What's happening to property prices in N.Ireland, Scotland, Wales and England
Although they can't be compared, the year-on-year data shows that N.Ireland is doing well price wise, but still has potentially five or more years to recover to pre-crash levels, if it ever does. Wales is starting to see some signs of recovery, too, while Scotland is doing well in some regions such as Edinburgh but, interestingly, Aberdeen is suffering, which is a rare occurrence. However, with oil prices on the slide, Aberdeen is pretty harshly affected and it shows how much local economies are now affecting property prices, resulting in there being no 'one market' any more.

* Ros.gov Data (Jan 16)
** University of Ulster & NIHE (Q4 15)
Read - Buy to Let Quick Guide
What's happening in your town?
The chart below shows how unbelievably different our property markets are across the UK. It's definitely irresponsible now to talk about market 'averages' as there just aren't any.
Download Kate's comprehensive property price report
So far, out of our 22 towns:
Half are still below pre-credit crunch heights, Liverpool still suffering most

Five towns are seeing 2-4% changes, with Bradford and Peterborough the lowest

Five towns are seeing 5% changes, including Manchester and Cardiff

Five towns are seeing double-digit changes, Reading doing the best followed by Bristol

Ten towns are performing above their annual average increase from 2000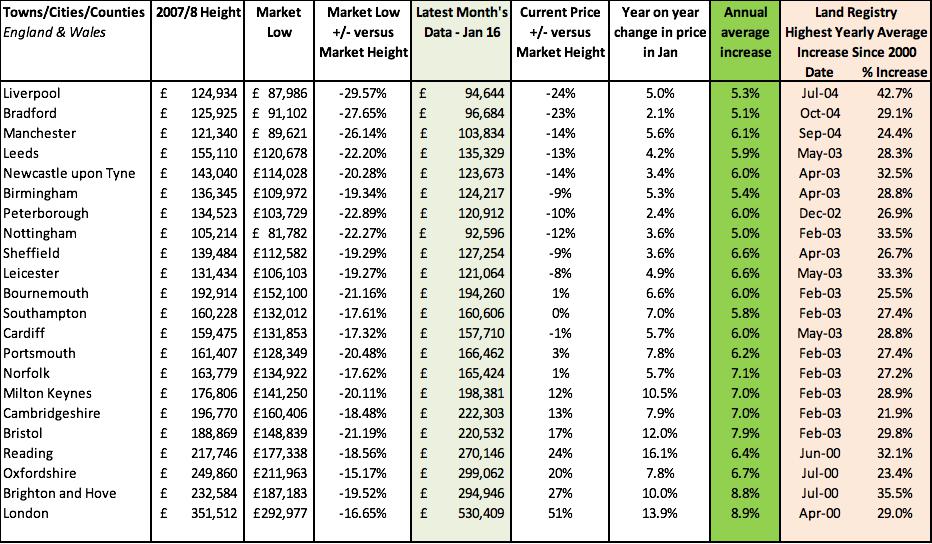 Demand and supply
This is where the real difference could be made this year. So far we are seeing more property coming onto the market but, if at the same time stamp duty hikes for investors end up reducing demand, then this – together with confidence potentially being damaged by talk of an economic slowdown, as well as the issues surrounding Brexit – could slow the market down, which would be no bad thing.
The big unknown for this year, which will be over by Wednesday, 16th March, is what on earth will the chancellor do next?
Well I'll be glued to the screen to let you know and we'll publish everything on Thursday and email it out on Friday, so watch this space!
Read:-