Who really knows the most about property, children or grown-ups?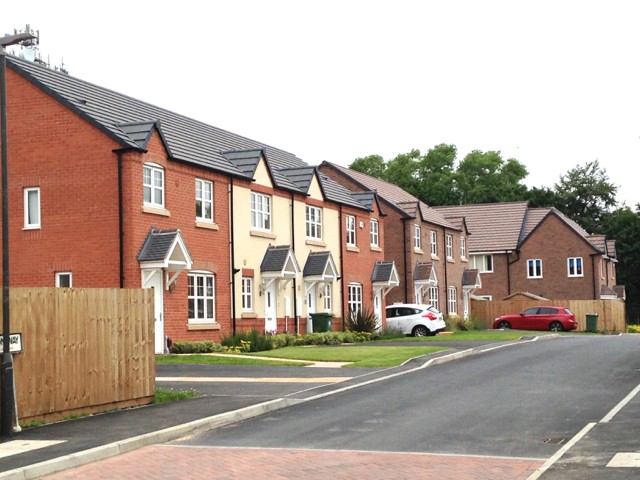 A fascinating new report from the Halifax shows that, in some ways, schoolchildren are more realistic than their parents about buying a property but, in others, they are pretty clueless!
Here's what I think the kids have correct:
More than 30% of 11-14 year olds are relying on the Bank of Mum and Dad to fund a house purchase and over 20% of 18-21 year olds believe they will need government help.
This is actually correct, many will be fine to get help from the Bank of Mum and Dad as they are now third generation home owners so can afford to help fund their kids on the ladder. And with the Help to Buy Schemes to help save for a deposit and fund a new home, this scheme, or something similar is likely to be available to help them.
Almost 60% of 18-21 year olds think it is very important to become a homeowner.
This is surprisingly low but also fairly realistic. Renting can be a sensible option for many as it offers flexible and, in many cases, an affordable way to put a roof over your head. 60% home ownership with the rest renting privately and in social housing is likely to be the percentage split in the future particular in cities where it is often more practical, and especially in London.
In London, one in five 11-21 year olds think they can buy for between £50k-£200k.
It is possible to buy at these levels, but it's more likely that it will be for shared ownership, or in the outer areas of London such as Barking and Dagenham, or even commuter belt locations which are still good value such as Peterborough.
Almost a quarter – 23% – of 18-21 year olds think a deposit of £5k-£10k will be enough whereas young women are bit more pessimistic, with only 5% of that age range thinking it will suffice.
This is actually far more accurate than the high deposit figures published, which are always quoted as 'you must have' whereas they are reflective of what people CAN put down. In some cases the deposit has to be higher than 5% to make the affordability work, but plenty of first-time buyers are getting on the property ladder with 5% deposits thanks to Help to Buy.
Young men are more likely to count on inheritance to pay off the mortgage, 31% compared to 18% of young women.
With over 50% of people in England owning a home outright, it is highly likely that mortgages will be paid off by inheritance in the future – as they have been for some years now – as well as funding deposits via the Bank of Mum and Dad. It's a natural progression once we become third generation home owners.
15% of 18-21 year olds think it takes over a year to complete on a property purchase.
Bang on – although this is really the time I think it takes to find and buy a home. It's not unusual now for buying a property to take three months or more after making an offer, especially where mortgages are required. Add to this, say, three months or more to find a property and negotiate an offer to acceptance, the idea that it takes around a year to buy a property is a very sensible one!
Here's what they may need to re-think!
Around 20% of 11-14 year olds are expecting to borrow as much money as they like when buying somewhere to live.
With new affordability checks in place and with the government and FCA still preventing rental payments to be taken into account when assessing mortgage payment ability, this is something that I'm afraid isn't true, so restrictions will apply, more harshly to this generation than ever before.
More than 25% of 18-21 year olds think they will own a home by the age of 25.
This is an interesting one as it's highly optimistic and more likely to be nearer 30. Even going back in time to the 1990s, many were 27-29 years old before they bought. However, it's good if they are motivated to buy early, as hopefully they will be early savers in the Help to Buy/Lifetime ISA.
Nearly a quarter of those aged 15-17 think only the rich own their own homes and this age group expect save two decades for a deposit.
It's good that 75% of youngsters are happy they can look to buy, but for the 25% of people who don't, this shows the level of education required to help make sure they know it is possible and they won't have to save for 20 years! This is clearly a reflection of scary headlines and something we all need to take responsibility for addressing.
The internet is the most popular place to buy a house for Generation Z, followed by a 'house shop' then the bank.
I love this answer as there should definitely be a 'house shop' for people in my opinion and it's partly why I started Propertychecklists.co.uk. However, estate agents are likely to continue to exist into the future.
Confounding expectations, meeting neighbours was seen as more important than Wi-Fi.
It's also interesting that young people prefer good neighbours to Wi-Fi – not sure that would be true in practice, I think it's more that Wi-Fi is typically at a good level now we no longer have to have 'dial up'!
Russell Galley, managing director of Halifax, says: "Despite being one of the most important financial decisions we're ever likely to make, becoming a homeowner feels like a mystery for Generation Z who will soon be thinking about flying the nest."
However, I think that in actual fact they are pretty spot on and it's the adults that spend too much time telling them 'they can't'!
However, the good news is for all of those in school is that teachers are now well equipped to educate kids on home ownership thanks to funding from the Tenancy Deposit Scheme Charitable Foundation: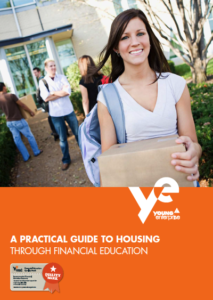 I also agree with this comment from Russell: "Although our research found that the vast majority of 11 to 14-year-olds understand what a mortgage is, one in 10 aged 18-21 think stamp duty is money to pay for stamps – so there's clearly a job for all of us to help kids get a better idea of what's involved with taking the first step on to the property ladder."
It is to be hoped that the Halifax – and other banks and companies involved in property – will ensure that all the school liaison projects they are involved in encourage teachers to use the TDS Charitable Foundation resource as much as possible.