Why is planning key to a Grand Design?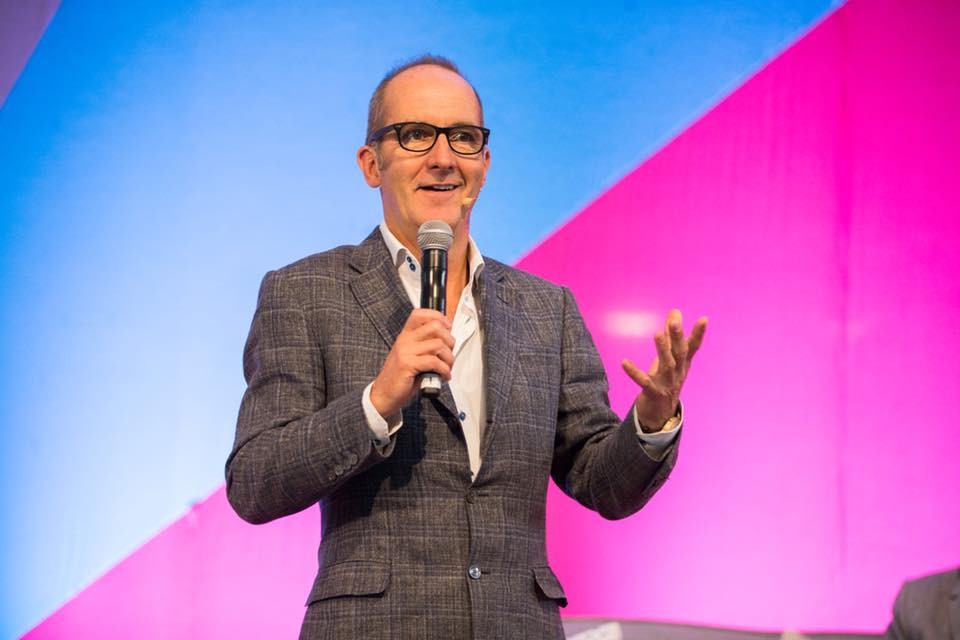 We've all seen – and marvelled at – the spectacular creations featured on TV's Grand Designs, but how many of us have actually considered building our own home?
Quite a few, if the visitor numbers to Grand Designs Live Birmingham are any guide. Nearly 63,000 people headed through the doors this year and while not all of them will have been self-builders, it's a sign that our thirst for home improvements shows no sign of abating.
This is the time of year when we often start thinking about our Next Big Project, whether that's a new patio, kitchen redesign, extension or even a whole new house.
Building your own home may sound like the stuff of dreams but, with a nationwide shortage of properties to purchase, it makes perfect sense. And if you're now reflecting in horror on that time you tried to assemble an Ikea bookcase and deciding that self-building isn't for you, you can relax; if you gather a team you can trust – architect, builders, contractors – they will work together to create the home of your dreams, based on your guidance.
Not all self-build projects are huge rambling piles bedecked in glass… these are just the ones that make good material for Channel 4's Grand Designs.
When I caught up with the show's presenter Kevin McCloud at Grand Designs Live Birmingham, between presentations in the show's Grand Theatre, he was keen to stress that Grand Designs come in all shapes, sizes… and budgets.
"Some of our more memorable projects haven't been big blingy projects at all; they have been on time and on budget, in Ben's case for £26,000."
He was referring to the unforgettable building project by Ben Law, whose woodland home in West Sussex – built from the trees which surrounded it – has been voted the most popular Grand Design ever by viewers.
But even that budget home – beautiful and memorable though it is – is not your standard self-build. Many more are ordinary houses which may not stand out from the crowd in their particular street but which represent the culmination of years of dreaming and planning for their owners, and which are designed to suit their exact specification.
Whatever the size of your Grand Design, Kevin said the key is planning.
"The main thing is to be sensible, plan well and take advice. Rely on people who know what they're talking about."
Not everything will run smoothly, of course, and Kevin had advice here, too: "You have to manage your expectations, for instance accept that it may take longer to get planning permission than you think."
That doesn't mean you have to rein in your dreams, he added: "Aim for the highest peak but be prepared to compromise."
The first step on your self-building journey is to find a plot of land and Kevin expressed his frustration at slow-moving local authorities.
"The government has put all the policies in place, all the legislation is already there to encourage people to self-build, but local authorities need to pull their socks up and produce an accurate list of available sites and interested parties, which most of them haven't done."
The five-day show, now in its 12th year, featured more than 400 exhibitors providing inspiration and advice to visitors, on everything from home décor to timber frames and the latest innovations in green technology, including Kevin's Green Heroes, which he hand-selected for their creativity and eco-friendly design. Here are three of the most surprising:
HuskeeCup – a HuskeeCup is a reusable, recyclable, dishwasher-friendly cup made from discarded coffee husks.

Coffee logs – eco briquettes made from recycled coffee grounds collected from coffee shops. The 'logs' burn hotter and for longer than wood and are suitable for stoves, open fires and chimeneas.

Pinatex – a leather-like textile made from pineapple leaves, which can be used for clothes, shoes, bags and upholstery.
Grand Designs Live returns next year, when it visits London ExCeL from 5th-13th May. Visit www.granddesignslive.com