What's the solution to London's housing crisis?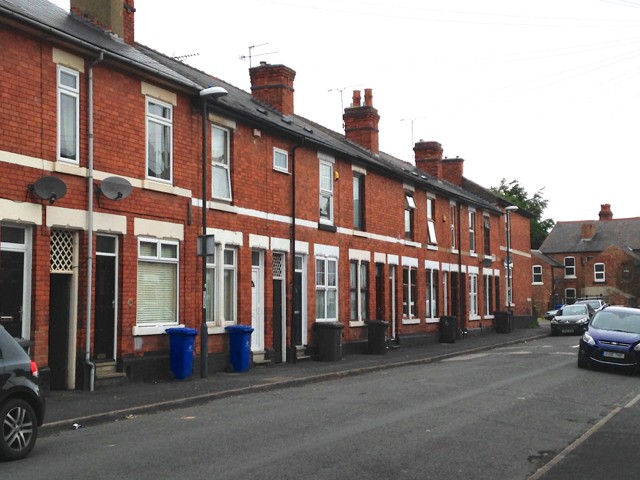 Numbers released on Friday by Sadiq Khan indicate that London must build 66,000 homes each year simply to meet the ever increasing need for places to live and to correct years of chronic underinvestment.
Khan is calling on Westminster to pledge a major increase to the funding and powers available to London in the November budget to meet this need. He asked, initially, for funding for affordable housing to be returned to the levels seen in 2009/10.
The figures, calculated by City Hall through its Strategic Housing Market Assessment, further show that 65% of new homes would have to be designated as affordable in order to meet the needs of those living on the Capital. The private sector can't do this alone and therefore London's housing crisis will only get worse without much more government investment
Khan is due to publish his 'London Plan' in November which will include new measures and targets for all the London boroughs.
| | | |
| --- | --- | --- |
| Boroughs | Total 10 year capacity | Annualised |
| Barking and Dagenham | 22,640 | 2,264 |
| Barnet | 31,340 | 3,134 |
| Bexley | 12,450 | 1,245 |
| Brent | 29,150 | 2,915 |
| Bromley | 14,240 | 1,424 |
| Camden | 10,860 | 1,086 |
| City of London | 1,460 | 146 |
| Croydon | 29,490 | 2,949 |
| Ealing | 28,070 | 2,807 |
| Enfield | 18,760 | 1,876 |
| Greenwich | 32,040 | 3,204 |
| Hackney | 13,300 | 1,330 |
| Hammersmith and Fulham | 16,480 | 1,648 |
| Haringey | 19,580 | 1,958 |
| Harrow | 13,920 | 1,392 |
| Havering | 18,750 | 1,875 |
| Hillingdon | 15,530 | 1,553 |
| Hounslow | 21,820 | 2,182 |
| Islington | 7,750 | 775 |
| Kensington and Chelsea | 4,880 | 488 |
| Kingston upon Thames | 13,640 | 1,364 |
| Lambeth | 15,890 | 1,589 |
| Lewisham | 21,170 | 2,117 |
| LLDC | 21,610 | 2,161 |
| Merton | 13,280 | 1,328 |
| Newham | 38,500 | 3,850 |
| OPDC | 13,670 | 1,367 |
| Redbridge | 19,790 | 1,979 |
| Richmond upon Thames | 8,110 | 811 |
| Southwark | 25,540 | 2,554 |
| Sutton | 9,390 | 939 |
| Tower Hamlets | 35,110 | 3,511 |
| Waltham Forest | 17,940 | 1,794 |
| Wandsworth | 23,100 | 2,310 |
| Westminster | 10,100 | 1,010 |
| Total | 649,350 | 64,935 |
This is approximately double today's rate of homebuilding and is coupled with Khan's wish that 50% of new places are genuinely affordable, but I think this is unlikely without substantial amounts of government investment. This would make a huge amount of private developments unaffordable and no building is a worse alternative than any building at all.
To move homebuilding to Khan's desired level needs major action from the government and this would include some devolution of powers to the Captial, such as:
Control over public land

Enabling councils to borrow to invest in properties

A huge rise in funding to build homes
Modelling done by City Halls indicates that funding for affordable housing should be approximately £2.7 billion per year, over five times the current amount. These were fairly close to the recommendations I and others made in the RIBA Housing Commission – many years ago!
Total government spending on affordable Housing in the Capital is under half the amount spent when the Tories came to power in 2009/10 and made major spending cuts. This time last year the mayor secure a £3.15 billion deal with current Conservative government to build 90,000 affordable homes by 2021 – about £0.5 billion per year. This could increase to around £0.7 billion following recent announcements from Theresa May but this is still well short of the 2009/l0 levels seen under the previous Labour government.
However, the chance to build 10,000 homes in Enfield Council, North London has already been lost and if Barratt can't find a way of making a deal, I think most developers would struggle.
Khan is calling on the Westminster government to restore investment in affordable housing to those levels at the autumn budget coupled with long-term commitment to increasing funding to the level necessary to meet London's demand. This would dovetail with further commitments to invest in transport and infrastructure as well as devolution of new housing and planning powers.
Since coming to power, Khan claims to have gone as far he can with the powers and resources he has. The Mayor has boosted affordable housing in the planning system from the record low of 13% in he inherited from Boris Johnson and has agreed investment for 50,000 new affordable homes, including those based on social rent levels.
When Mr Johnson was first in charge of the Capital's affordable housing investment in 2012, there was funding for over 1,680 homes for social rent, a figure which continued to drop throughout his mayorship. In fact, he left no homes for social rent funded by City Hall by the time Khan became mayor in 2016/17.
Living in London and fed up with not being able to afford a home to buy or rent?
THEN TELL THEM
This is a great chance to have your say on how YOU think London's housing crisis should be solved.
Mr Khan recently launched his Draft London Housing Strategy. It outlines his plans to tackle London's housing crisis and to provide all Londoners with a decent and affordable home.

The housing crisis is the greatest challenge facing London today, and tackling it is one of the Khan's biggest priorities.
Let him know what you think, click below: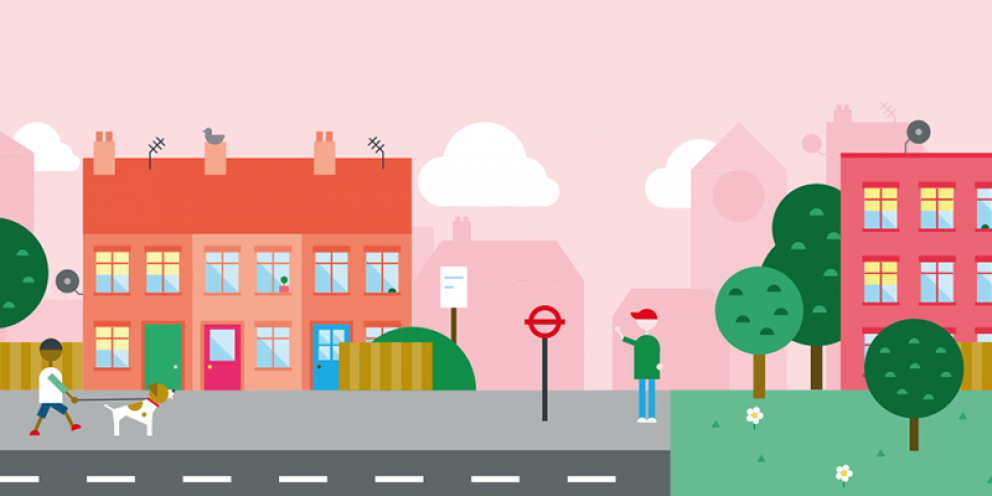 Sadiq Khan, said: "Londoners know better than anyone that there has been a systematic failure for decades to build enough new homes that are genuinely affordable.
"The housing crisis is a major factor in the high cost of living in the capital, as well as putting home ownership out of the reach of many young Londoners who fear they will never get a foot on the property ladder. In the worst cases it can affect social cohesion, cause poor health, and plunge residents into poverty.
"I cannot overestimate how terrible a situation we inherited. Successive Prime Ministers have failed to invest anywhere near enough in building new affordable homes. The previous Mayor stopped investing in homes for social rent altogether and cut the number of new affordable homes he funded to the lowest level since records began.
"We can all see the results – too many luxury penthouses that only the very wealthiest investors can afford and nowhere near enough homes within reach of ordinary Londoners.
"We have spent 18 months starting the marathon job of clearing up this mess - we've had to totally rebuild the housing system from the bottom up. I'm using every power and pound I have at my disposal to tackle this crisis head on, and I am today setting tough targets for every part of London to make its contribution. Many boroughs, housing associations, homebuilders and others in London are ready to step up - but we simply can't do it on our own.
Respected housing analyst Kath Scanlon of the London School of Economics, said: "The UK as a whole doesn't have a housing crisis--London and the south east do. The crisis stems from strong demand and weak supply, and the Mayor's new figures emphasise the scale of the shortfall. London's elected authorities could do much more to address the housing issue if they had the tools that major cities in other countries take for granted--particularly around taxation."
Paul Hackett, chair of the g15 – representing London's biggest housing associations – said: "The new figures show housing need in London is even greater than previously understood. Now is the time to increase investment in affordable housing in London and to create the conditions to enable housing associations and other providers to build more homes. The latest housing need figures demonstrate the urgent need for a bolder and longer-term approach."
And it is possible to buy in London and 'reasonable prices' but you have to work hard to own in particular.
This is the latest development which offers you a two-bedroom duplex in Canning Town for just £7,500 down payment: