Product recall code of practice and calls for licensed builders in wake of Grenfell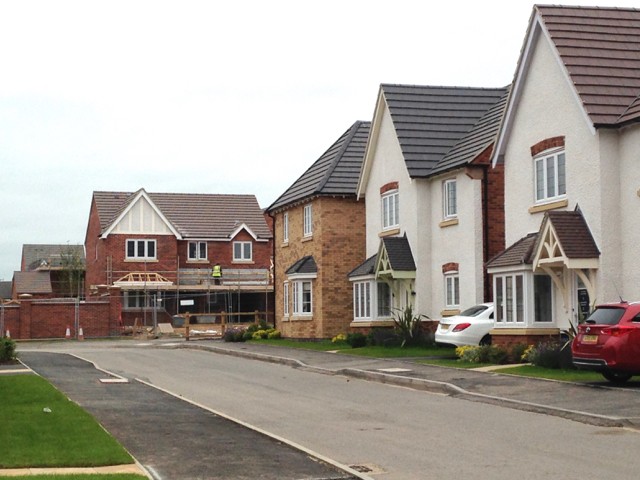 The government has launched a new code of practice, albeit voluntary, providing clear guidance for retailers needing to recall faulty products, in the first major announcement from the new Office for Product Safety and Standards.
The first part of the two-part code is aimed at manufacturers, importers and distributors of non-food items and provides details on:
Planning for and managing product recalls

Monitoring product safety and investigating safety issues
The second part is aimed at regulators, including local authority Trading Standards, and details how they can monitor incidents and support businesses.
The launch of the Office for Product Safety and Standards in January was welcomed by safety campaigners, including Electrical Safety First.
It's astonishing that in this day and age, according to Electrical Safety First:
516 recall notices have been issued for electrical products in the UK since 2007;

Only 10-20% of faulty goods are returned or repaired, meaning millions of dangerous electrical goods could still be in people's homes.
Reports have suggested it was tarted by a fridge freezer (source: BBC), the tragic fire at Grenfell Tower last June has raised many questions about appliance safety and the new government office aims to address these.
The Working Group has recommended that manufacturers of plastic-backed fridge freezers use safer materials, a move which would be supported by Electrical Safety First.
Martyn Allen, technical director of Electrical Safety First, said: "They can pose a significant fire risk and can cause large, rapidly developing fires. Fridge freezers with non-combustible backs provide better containment of fire, whether it arises within the product or something else igniting it."
Other recommendations for the new Office, made by the Working Group, include:
working with the British Standards Institution to provide guidance on product recalls;

research product markings which could survive a fire, so appliances can be identified more easily;

researching consumer behaviour to encourage people to register appliances;

better national co-ordination to support Local Authority Trading Standards.
The move has been welcomed by Electrical Safety First, who have long called for government and industry action to address the ongoing risk from faulty electrical goods – which have been highlighted in a number of tragedies, including fires at Grenfell Tower, Shepherds Bush Green and Lakanal House.
Phil Buckle, chief executive of Electrical Safety First, added: "We welcome the new Office and hope it will lead to some much-needed improvements. Without an effective and properly resourced recall system, consumers are being put at risk and business brands and reputations can be badly affected."
Find out why we work with Electrical Safety First here.
The consumer organisation Which? believe the government could do more.
Alex Neill, Which? Managing Director of Home Products and Services, said: "If the Government is serious about protecting consumers from unsafe products then this code must not perpetuate the already fragmented system for reporting faulty products that relies on overstretched local trading standards teams.
"The Office for Product Safety and Standards urgently needs to set out an action plan for keeping dangerous products out of consumers' homes and tackling Britain's broken product safety regime."
In March, Which? analysed data obtained through Freedom of Information requests, and learned that faulty white goods cause more than 60 house fires a week; a figure which has remained at a similar level for the past five years. As a result of this research, the organisation wrote to the new Office for Product Safety and Standards, requesting an action plan by the middle of May.
Builders call for licensing post-Grenfell
Almost 80% of builders are calling for more regulation in the construction industry to end the tyranny of cowboy builders, according to the Federation of Master Builders (FMB).
The FMB is calling on the Government to introduce a licensing scheme in construction as part of its new Agenda 'Raising the bar: A post-Grenfell agenda for quality and professionalism in construction'.
Key results from the FMB's research includes:
One third (32%) of home owners are put off doing major home improvement works requiring a builder because they fear hiring a dodgy builder;

If all home owners had full confidence in the building industry, they would typically spend an average of £40,000 on major home improvement projects over the next five years;

Almost 80% (77%) of building firms agreeing with the idea of introducing a licensing system to increase consumer protection and side line the cowboy builders.
Brian Berry, Chief Executive of the FMB, said: "Until we introduce a licensing scheme in construction, cowboy builders will continue to run rampant in our industry. Licensing would ensure a minimum level of competence and professionalism and give consumers greater assurance when hiring a builder. Unlike in the US and Germany, anyone can be a builder in the UK. What this means is that we have allowed a significant minority of cowboy builders to give the whole construction industry a bad name. Our latest research shows that almost 80 per cent of our members are so fed up with rogue builders tarnishing their reputation, they are in favour of introducing a licencing scheme."
"Even more important than the economic benefits that would come from increasing quality and professionalism in the industry are the safety benefits. The Grenfell Tower tragedy reminded us of the price paid when things go wrong in the construction industry. Grenfell raised serious questions about standards, regulation and compliance within the construction sector and although we still await the results of the Hackitt Review, we want to start a wider conversation about how we can drive up quality and professionalism in construction."