Kate on BBC 5Live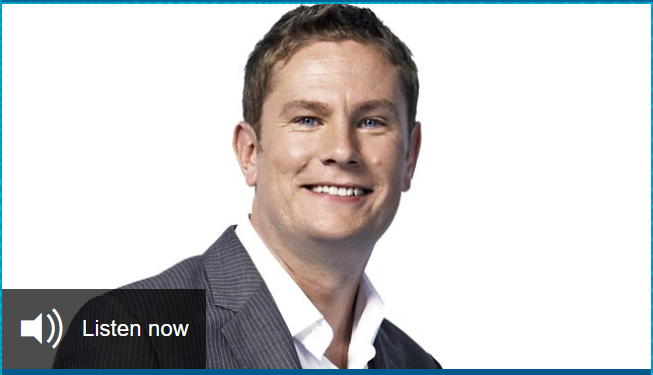 Recently, I was BBC Radio 5 Live with Phil Williams as the midnight expert. I discussed Labour's conference statements on housing and answered questions from callers on subsidence issues to downsizing.
You can listen to the show here, I'm on in the last hour.
Jeremy Corbyn's housing plans
Prior to the caller Q&A, I Talked to Phil about Jeremy Corbyn and the Labour party's housing announcements from the party conference is Liverpool. Phil asked whether Corbyn's promise that Labour would embark on the biggest house building programme in half a century, if elected, would stand up to scrutiny.
In reality, there probably is enough land and finance available to create the proposed number of houses. However, the problem is whether people would be happy for the land to actually be built on at the levels suggested by Labour and the time it would take.
For example, I did some filming for the BBC in Nottingham and discovered that it took 14 years for a plot of a few hundred homes to secure planning and start to be built.
This shows the need to understand the complexity and length it can take to build homes which is often misunderstood.
Latest proposed Labour policies from conference:
Here are the key questions and answers from the show
Question:
The mortgage term expires in two weeks for one of my properties and I don't have the funds to pay off the mortgage (interest only) and have run out of funds of for the interest payments on another property and may need to sell up. I'm concerned about what to do. I also have tenants who are not paying rent in one of the properties, one has not paid rent for eight years.
Answer:
The first thing to do is speak to a mortgage broker and go through the financial options with them and see if they can help. Debt charities may also be able to help and should be aware of rent to rent issues. You should speak to an eviction specialist to sort out the tenants who are not paying rent as you are unlikely to be able to sell with tenants living there.
The trick is to sort the finance and the problems with tenants out first, so that you can then be in a position to work out which properties can be sold.
Question:
Do you have any tips for potential property developers and any advice on HMO licenses?
Answer:
You need to be aware that the definition of an HMO changed on 1st October 2018, getting rid of the three-storey requirement. Make sure you talk to local authority to fully understand licenses as different councils have different rules, if you get things wrong it can lead to £30k fines. It is also worth noting that HMOs are over supplied in some areas so check this out with local agents. In terms of property development, the NSBRC run various courses – they will help you understand the structure of properties and development, Grand Designs Live is also coming up soon.
Question:
Should we spend money on our house with the view to selling and downsizing or save money and sell the property as it is?
Answer:
This is a common quandary – it is a good idea have to explore your local area and to look at the various property portals to see what is selling and how long they are taking to sell. It's about understanding your target market - are buyers looking for a show home or looking for something where they can add their own stamp? A fresh lick of paint always helps and sorting essentials such as the boiler is advisable. It might also be an idea to get a survey done before marketing so you are aware of any potential issues and factor this is to the asking price.
Once you have an idea about the market and what your property would be worth without any changes and with changes, you can then make a decision as to whether you need to do anything to your existing home or can just sell up and invest money in your new one.
Question:
I put my 10th floor flat up for sale and within two weeks found a buyer and everything appeared to be going smoothly. However, it was valued at zero because of a question about the cladding and the need for a BR135 fire safety certificate. Since then I have heard that five other banks have refused to lend and feel left in the dark – Where can I get some advice as I am now stuck with a flat I can't sell? My savings are tied up in this and I am not an investor. The freeholder is not being helpful.
Answer:
You are not alone in this, many similar cases have happened sadly since the Grenfell tragedy. The industry are struggling to solve this issue at the moment as it a new problem. Buyers' lenders are unwilling to take the risk without the certificate so if you are able to get one you should be ok. You could contact the leasehold advisory service (needs link) for free advice and speak to your legal company as it's their job to help get information regarding the certificate. Remember to request everything in writing with read receipts.
It may also be worth speaking to mortgage brokers as some will have different views on lending to others.
Graham Ellis, Director Greenhouse Surveyors clarifies that this does not actually mean the apartment is worthless. Instead, he says, "this will be the default for the system when a valuer understandably requires further specialist information"
For more, read:
What to do if cladding on your block of flats is affecting your home's value.
Question:
I have a subsidence issue, there are cracks in every room. Should I sort them myself or go through the insurance company? I'm concerned about not being able to sell or insure affordably if I go through the insurance company.
Answer:
I would definitely go through the insurance company because that is what you have been paying them for. You could also get a surveyor in for assessment and take advice from them. Check the terms and conditions of your insurance contract as you may actually be obliged to inform your insurance company.
Question:
Should I be around when it comes to viewings or leave it to the agent?
Answer:
I leave it to the agent and viewers for first viewings as it can be awkward if you see the viewer does not like something in your home. However, I will give the agent a sheet with all the information I like about the property. I like to be there on a second viewing as it can be helpful to build rapport with a genuine potential buyer and can make it easier to sort issues out and gauge their ability to purchase and move accurately.
Question:
If you rent a property and there is a tree already overgrowing in the garden, whose responsibility is it to cut back the tree?
Answer:
This will depend on the contract so check the terms, if you are renting through a letting agent you can contact them to check these for you. Remember to also check if there is tree protection order in place, just in case!
Question:
My flat is going on the market this week and expected to sell quickly. I am looking to move up the ladder to a larger property in the West End of Glasgow but the market is competitive – should I rent for a bit or buy now?
Answer:
It looks like people may not put as many properties on the market in next six months so stagnation may occur. However, as I often say, if it is a home you are going to be living in long term it is more important to get the roof over your head that you want now, and can afford buy, than to try and play the market. As always, do talk to a broker about your fears.
For more, listen to the whole show here.