publication date:
May 18, 2018
|
author/source:
Kate Faulkner, Property Expert and Author of Which? Property Books

Kate Faulkner property expert on This Morning
This week I appeared on ITV's This Morning with Holly Willoughby and Philip Schofield to talk about buying a first home, the bank of mum and dad, last-time buyers and more.

You can watch the video below and read a summary of my top tips.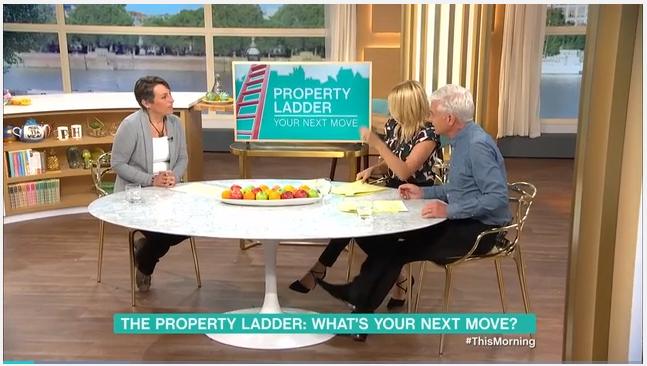 1) IS THIS A GOOD OR BAD TIME TO BUY?
Halifax [Britain's biggest mortgage provider] in their monthly housing report, announced that houses fell by 3.1% in April - this is steepest fall in the UK housing market since September 2010.
2) THE BANK OF MUM AND DAD - HOW DO GET OUR CHILDREN ON THE PROPERTY LADDER?
Many parents want to help their children get on the property ladder, but what do you need to think about before doing so?
Make sure you have the money; what if you need savings because your sick/lose your job?

Protect the money against circumstances such as your son/daughter getting divorced by speaking to an IFA and considering various mortgage options;

You can gift the money, but not tie it up in the house and if you have more than one child, speak to a broker about specialist mortgage options – there are some, for example, that allow you to recoup your deposit.
3) HOW DO I GET ON THE PROPERTY LADDER AS A FIRST TIME BUYER?
There are many incentives around which can make it confusing.

There are incentives and top ups to help you save for a deposit. There is more help if you buy a brand new home and, we know FTBs are often nervous to negotiate in case they lose the property, don't be – it can't do any harm unless you make a 'ridiculously low' offer.
OPEN A HELP TO BUY ISA
Available from banks, buildings and credit unions from age 16;

Save up to £200 a month after initial deposit (max £1200);

Savings between £1,600 and £12,000 topped up 25% by government;

Maximum saving is £12,000 to receive a bonus of £3000.
OPEN A LIFETIME ISA
Use to buy first home or save for a pension in later life;

Open between ages 18-40;

You can save up to £4000 a year until age 50;

Government will add 25% to you savings, up to max of £1,000 per year

Can be used as a couple and double up.
For more the ISA schemes read our article on which to choose here.
HELP TO BUY EQUITY LOAN
For those with 5% deposits to get on ladders;

Only for new-builds and not all have the scheme

Government lends up to 20% of property prices

After five years you start paying interest on loan, rest covered by mortgage;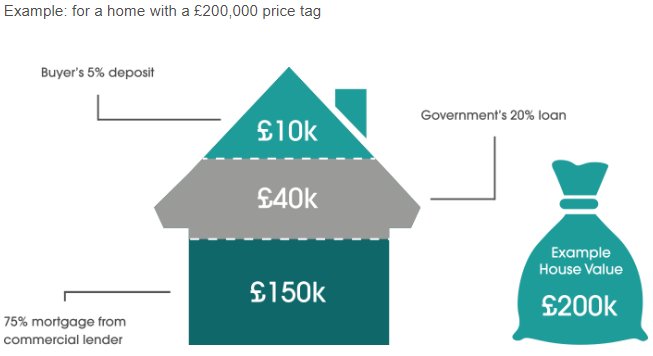 4) WHERE ARE THE BEST PLACES TO INVEST?
Especially first time buyers, you would ideally look to buy in a rising market but not somewhere that you have to rush into a decision;

Average prices quoted in the media can be deceiving so check your local area and don't be put off by scary headlines;

Hometrack provides great info on rising and busy markets – Manchester and Nottingham prices are rising quickly but London and Aberdeen have run out of steam;
And we have the most comprehensive property price report!

Talk to mortgage brokers.
5) WHAT TIPS DO YOU HAVE FOR LAST-TIME BUYERS
Research has shown that the 49% of last-time-buyers who want to downsize but did not said it was because there were no suitable properties available and a further 29% said that the suitable properties were too expensive.
Don't worry about the market – finding the right home is more important than price movements at this stage;

Make sure it is your last home by picking the right area – are their doctors, transport, family nearby? Remember you might get sick or not be able to drive in later life

Start planning in your mid-50s and visit and stay in places beforehand if you plan to move somewhere new!