publication date:
Jun 30, 2020
|
author/source:
Kate Faulkner, Property Expert and Author of Which? Property Books

Kate Faulkner on BBC Radio 4 - You and Yours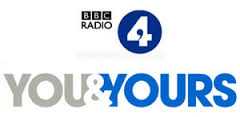 This week I chatted with Miles Shipside from Rightmove on Radio 4 You and Yours about the property market.

You can listen here: we were on just after 35 minutes (12.50pm).

For some more information though, here are my 'notes' for the interview:-


Summary of the property market stats at the moment
Rightmove stats
Average asking price of property coming to market in England up by an average of 1.9% (+£6,266), compared to March before the housing market was put on hold.

Record number of owners asking for valuations and daily new listings now up on last year.

Number of sales agreed just 3% down on a year ago: 40,000 new sales agreed since market re-opened on 13th May.

Buyers agreeing to pay 97.7% of the asking price on average vs 96.6% for Feb completed
Hometrack
Sales agreed are 4% higher than pre-COVID levels - despite prolonged market closures in Scotland, Wales and Northern Ireland.

More demand than supply – there are 15% less sellers than a year ago.

Asking price of homes sold in June are up 7%** YoY

Annual growth rate is forecast to remain at +2-3% in Q3 2020, yep, you read it right, up year on year!
My thoughts:-
We are seeing the continuation of pent up demand held back due to Brexit indecision, but also I think we are seeing people increased demand from 'bringing forward' future sales/purchases for this year, perhaps due to fear of another lockdown?

Demand therefore is at its height currently and has to slow at some point!

The number of sales made to first-time buyers stood at 32 per cent in May, a rise from 22 per cent recorded in February (NAEA).

70% of properties sold for less than the original asking price, but as we can see from the Rightmove figures, these are still pretty close to asking prices.

61% of estate agents have seen an increase in the number of sales falling through since the Government imposed a lockdown (NAEA).

Now is definitely a good time to sell, but buying needs to be for those wanting to move for the long term – 5 plus years. And of course, you have the benefit of some cracking finance deals!

People moving out of cities
This is definitely likely to happen, but whether everyone that's currently looking will or not is questionable.

According to Hamptons, buyers from Manchester and Birmingham are showing increasing interest in rural moves and the destinations where London househunters have registered to search in increasing numbers since lockdown include the Sussex beach town of Worthing, Ipswich in Suffolk and Milton Keynes in Buckinghamshire.

The biggest increase was seen by estate agencies in Aylesbury Vale, in rural Buckinghamshire, where in April 2019, only 28% of people signing up for viewings were from London. Since COVID-19, that number has risen to 44%.

Companies on the move too?
Charity Action for Hearing Loss announced it will no longer have a large London office.

13% of London businesses polled for the London Chamber of Commerce also said working from home would become standard practice with no permanent offices (source: The Guardian).

Overall……my advice is to ignore reported "average" property price data and movements. Focus on your local property prices, focus on sold property prices and your local agents are the people to talk to. Find those that belong to the RICS/NAEA.