publication date:
Jun 30, 2020
|
author/source:
Kate Faulkner, Property Expert and Author of Which? Property Books

How do landlords - and tenants - cope with the eviction ban?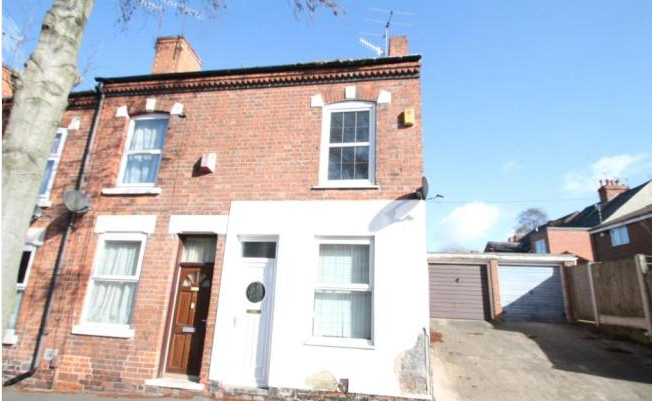 When lockdown was announced in March, those who had a mortgage were offered a 'mortgage holiday' ie a way to defer their mortgage payments for those that were struggling financially. However, with 20% of people renting in the UK, the Government felt the need to help them too, so they announced that:-


Eviction notices – normally two months under S21 – would be extended to three months before a landlord could apply to the court

Courts and the bailiff system would be suspended during the lockdown

It was expected that courts would re-open at the end of June, meaning all tenants could stay where they were and landlords could do nothing about it.

Although this may well protect vulnerable people from bad landlords, unfortunately with such a 'blanket ban' on evictions, many good landlords, tenants and nearby neighbours have been left in a position where tenants who are being anti-social or even arrested for aggressive behaviour cannot be evicted. In addition, the NRLA has reported that this ban is compounding "the suffering of victims of domestic violence". According to research last year by the University of Bristol, their report says that "38 per cent of victims of domestic abuse live in private rented housing, a higher proportion than any other tenure". Without the ability to evict some tenants, it's meant that where a landlord could have helped in the past, they cannot now do so.

This situation has now been made worse by the Government's recent extension to the eviction ban until the end of August.

For some landlords who started taking action against poorly behaved tenants or those not paying their rent, it means they could be looking at an impossible situation for 12 months – or more, either with hassle from a bad tenant or worse, no money to support their own income.
How do landlords cope with the blanket eviction ban?

Speaking to Paul Shamplina, a legend when it comes to dealing with evictions (in a nice way!) landlords are going to have find different ways to try and manage these incredibly difficult situations.

From Paul's perspective, the most important thing is communication. As long as the tenant is talking to you, there is a chance that you can resolve the situation amicably – remember the courts aren't likely to be getting involved for months, especially with the enormous back log of cases built up since March 2020.

The first thing to accept is that the likelihood of getting any arrears back is low. One thing the government has failed to recognise is that it's easy for the banks to get their 'mortgage holiday' money back – and they do so with interest. For landlords, the cost of taking a tenant to court and chasing the rent is high and often negates the rent arrears, so unlike mortgage lenders, the cost of a 'rent holiday' is, in the main, likely to run into thousands.

Secondly, if the tenant is saying they can't pay their rent, it's OK to ask to ask them for evidence there has been a change in circumstances eg a letter to say the tenant has been furloughed on 80% of their salary or made unemployed due to the lockdown.

Thirdly, it's about making sure the tenant is aware of the help they can get:

Next it's about mediation. Paul feels this is absolutely the way forward not just under these circumstances, but also post the eviction ban when S21 is likely to be scrapped.

Mediation isn't something new, it has been carried out in the social housing sector for years and is called 'pre-action protocol'.

If a tenant is in arrears, you have to:-
Engage with them – keeping evidence that you have tried to communicate

Find out if there are any circumstances such as the tenant being in a vulnerable position and/or having mental health issues

Check their payments are coming through from Universal Credit

Send them a statement of arrears and clearly identify the money that is owed

Is there a payment plan that could be put in place to cover the arrears over time eg a six month period?
Mediate first, take eviction action second
This is different to how landlords tend to do things now. Currently, the eviction papers are issued and then mediation takes place, Paul is suggesting you do this the other way around and then if it does go to court, the judge is likely to look on your situation more in your favour, as long as you can prove that you at least tried to help someone.

This is important as the Government have told judges to look kindly on those that are in rent arrears caused by COVID-19.
Get professional help!
Another way to protect yourself and get an eviction if required as soon as you can, is to use an expert to help you.

Paul recommends the use of a professional mediation service. He has been involved in helping the Property Redress Scheme set up a dedicated tenancy mediation service which can be accessed by landlords simply and easily. There are fixed fees with full agreement only costing a couple of hundred pounds, but could save you thousands. If you haven't evicted anyone before, this isn't the time to try and 'do it yourself' in my view, so it's well worth considering.
For more details on mediation visit the Tenancy Mediation Service. If you require legal advice to evict your tenant visit Landlord Action.