publication date:
Nov 23, 2017
|
author/source:
Guest article - House Buy Fast

Do you know how old your home really is?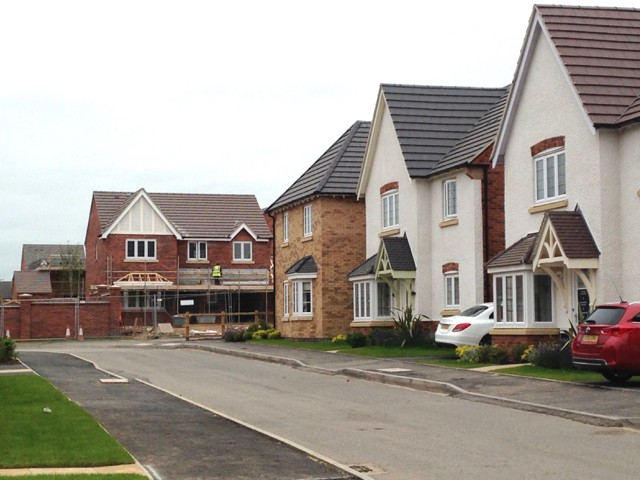 How old is your home? If you bought it new, or it has its age etched on the front, then you'll be in no doubt but, for many people, it remains something of a mystery.
While it's interesting to find out more about your property, particularly if it's a period home, there are more serious reasons for wanting to know its age, including for insurance purposes and assessing the risk of problems such as:
rising damp

asbestos

wall tie failure
House Buy Fast have created a quiz which helps you discover the approximate age of your home, simply by answering a few questions.
We tested it out on homes owned by the Propertychecklists team and their families and found it surprisingly accurate in most cases, although it was more vague with older properties.
The quiz uses features such as windows, doors, beams and roof materials to build up a profile of your home, then gives you an estimation of its age.
Jonathan Rolande, director of House Buy Fast, said: "I've been in the property industry for over 30 years and something that people are always interested in is knowing more about the age and history of their property. It's something they might also need to know for insurance reasons.
"If you know what to look for then most properties are fairly easy to estimate an age for. Things such as the type of material used in its construction and features such as doors, chimneys and flooring can give huge clues.
"Our quiz asks people a few simple questions about these things and then provides people with an estimate for the age of their property at the end. We don't believe there's currently anything available that makes it this easy to find out the age of a property."
House Buy Fast buy property for cash from people looking for a quick sale or those who don't want to go down the traditional estate agency route. Sales are typically completed in 2-3 weeks. The company uses its own cash funds to purchase the property. Often this is for a price slightly under market value, but there are no fees to pay for using the service.
Find out why we work with House Buy Fast here
If you need to sell your property fast, find out what checks you should be making on companies before proceeding: