publication date:
Sep 5, 2016
|
author/source:
Kate Faulkner, Property Expert and Author of Which? Property Books
Lloyds Bank report indicates optimism in homeowners, is it misplaced?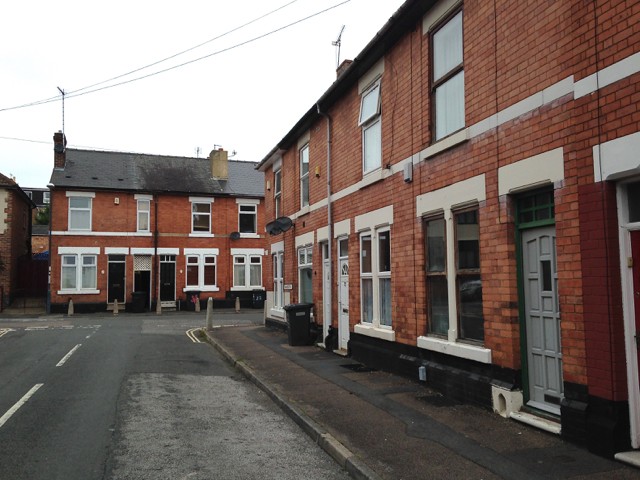 In this post-Brexit world homeowners could be forgiven for feeling rather pessimistic about things, however, research from Lloyds bank shows that attitudes are actually quite the opposite. There is a sense of cautious optimism and homeowners are feeling more positive about the length of time it will take to find their long-term family home.
Although 81% of homeowners are still of the view that they will have to wait longer for their family home than ten years ago this number has fallen from 88% in 2012. And their worries may well be unfounded based on the report we did with the BBC last week showing many homes in Peterborough, just 45 minutes from Kings Cross haven't increased in value during this time at all.
And, on a similar note, two-fifths believe that uncertainty in the property market has stymied their housing aspirations, but this is less than the 53% who held this viewpoint some years previously - in 2012.
That being said, not everything smells like roses, a third of homeowners believed they would be further up the property ladder. This figure rises for first-time buyers with just under 45% stating they weren't living up to their own expectations. In contrast, only 20% of those who have moved four times or more felt they were not high enough on the housing ladder yet.
Andrew Mason, Lloyds Bank Mortgage Products Director, said: "There's still a perception amongst a large number of homeowners that their long-term aspirational home seems far off and they are not moving up the housing ladder as quickly as they had hoped, although this perception has been gradually improving over the last few years. Those who are further up the property ladder appear to be more satisfied with their progression, whereas those who are just starting out may feel that they have a mountain to climb before they reach their long-term home. Despite that, first-time buyers are in a slightly better position to move than they were a year ago and are the group most likely to be on the move."
Three bedroom homes in high demand
Three bedroom homes were the most sought after for a long-term place to live, 40% putting forward a three-bed as ideal with a quarter desiring a house with four bedrooms.
Most wanted 'extras':
Garden

Garage Space

Conservatory
Although the garage space is odd as most people don't use them for cars, so it's kind of expensive 'space' to purchase!
Looking to move up the ladder? Read our trading up checklist
What's the average cost of a three and four bed home?
The below averages aren't my favourite measure, but at least it shows the big cost difference an extra bedroom can take and how much larger properties 'skew' the "average" property price.
Based on these figures, buying a home with an 'extra' bedroom that's not required could be an expensive way to live, rather than just having rooms downstairs which can double up as bedrooms, or even putting people up in a local B&B or the likes of Premier Inn which you can often get for between £50-100 a night.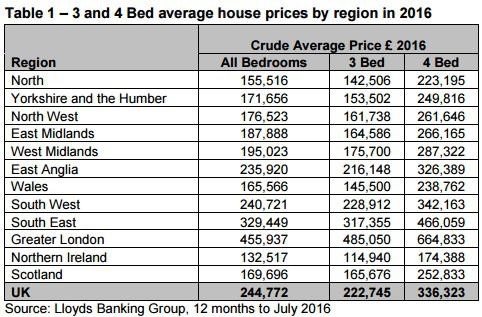 So if people do decide to move what is the biggest reason?
Is it to move to a larger home that's more in line with their aspirations, or for a different reason?
People move home for all sorts of reasons whether it's a new job or they have baby on the way but what are the specific circumstances which mean they want to move in or out of a property?
Looking to move up the ladder? Read our trading up checklist
Interestingly though the key reasons for moving highlighted in the report were contrary to what people were saying. Most were motivated to move to a different area. It was only a third of people that wanted to move because their property was too small and many more people (38%) actually wanted to move into a smaller home:
Want to move to a new area (40%)

Want to downsize (38%)

Current property too small (27%)

Want a bigger garden (14%)
Overall though, it's great news that people are more optimistic about housing, it's much more accessible and possible to get on the ladder than in the past in many cases, especially because of the amazingly low interest rates.