publication date:
Sep 15, 2016
|
author/source:
Kate Faulkner, Property Expert and Author of Which? Property Books
More than half of people continue to find property in the 'traditional' manner...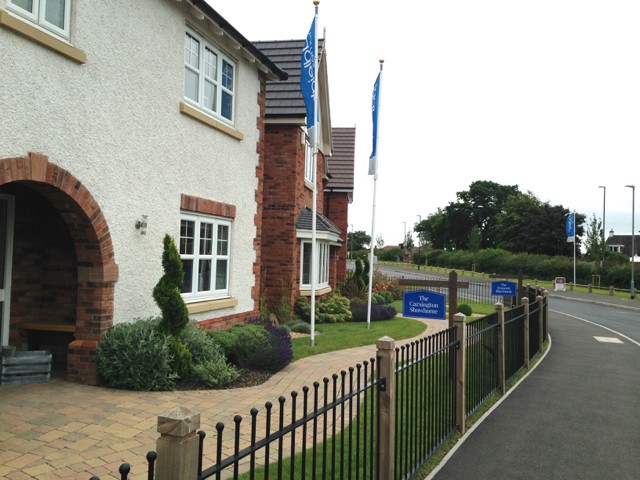 Despite the proliferation of countless property websites designed to help people find a home, plenty of people are continuing to be successful using so-called 'traditional' methods to secure the right house according to research from Which? Mortgage Advisers.
You could be forgiven for assuming web-based portals and smartphone apps were the only way to find a property nowadays given the millions of adverts on television day and night. However, when Which? Mortgage Advisers asked 2,000 homebuyers how they discovered their property 55% revealed that they had found it via traditional means such as through estate agents, local papers or at auction.
Perhaps you're searching for a new home, maybe another step up the ladder? If so, be sure to check out our trading up property checklist.
The remaining 45% did find a place to live using online sources like Rightmove or mobile apps.
First time buyer and stuck for ideas on how to find your home? No need to panic! We've got a first time buyer quick guide just for you.
Of the homebuyers that Which? Mortgage Advisers spoke to, it was found that:
22% of first-time buyers discovered their home through an estate agent.

One in ten found their home after seeing a for sale sign outside the propertyJust under one in ten found their house or flat via word of mouth.

6% saw their property for the first time in the local paper.

3% found their home by seeking out the owner directly, or by leafleting the area.

1% went to a property auction to find their home.
Remember, looking for a house isn't just about finding the nicest one, you will need to think about the legals too! To get you started, take a look at our Quick guide to buying and selling legals.
David Blake, principal adviser at Which? Mortgage Advisers said:
"Despite the rise in online property portals, it seems many of us are still traditionalists when it comes to finding a property."
"While apps and websites are a good place to start your property search, we found the most successful searches also include speaking to a local expert to get a real feel for the house and the area."
In contrast, home.co.uk suggest the way people look for property has, in fact, changed massively over the last decade as the internet has become increasingly essential to everyday life. They estimate that around 80% of potential buyers begin their property search online with the majority of property web traffic coming as the result of searches on sites like Nethouseprices, Zoopla and Rightmove.
So were does the truth lie? Would you use online sources to find your property or are you a traditionalist? Contact us here with your property search story and any ideas of how you would like to search for properties.
For more on looking to buy your first home and if you're not sure what to do Don't worry, we've got FREE first time buyer eBook to help you out.