Empty homes cost £300 a month to run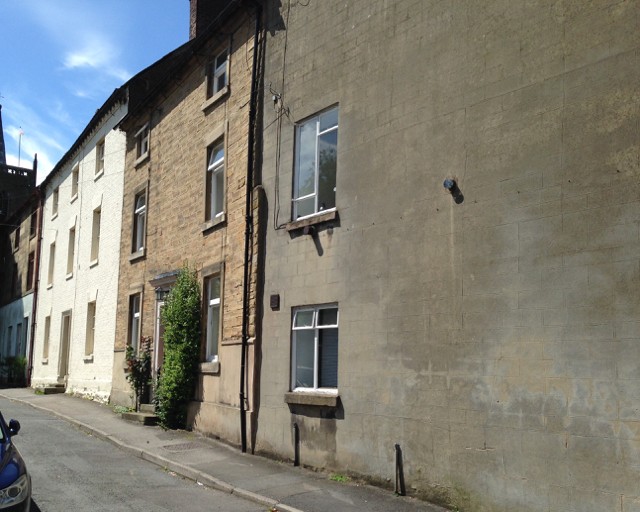 Landlords are often concerned about void periods – when their property has no tenant paying rent to cover their costs – but what happens when the property is standing empty for longer periods?
According to the 2018 edition of the Empty Homes in England report, more than 205,000 homes in England have been empty for six months or more, an increase of 5,000 on the previous year, although the proportion remains at around 0.85%.
Jason Baron-Cohen, of Open Property Group, says the costs of owning a vacant property should not be under-estimated. In a guest article for Propertychecklists.co.uk, he outlines some of the costs and considerations.
Find out why we work with Open Property Group
Local authorities employ empty property officers whose job it is to try to re-vacate properties and find a suitable use for them. It is often the case, however, that landlords and property owners are not completely aware of the costs and expenses that come with holding an empty property.
This guide aims to show you, the landlord, what costs are actually involved in holding an empty property and outlines some of the many disadvantages that can come with holding a vacant property for a long period of time. We have covered some of the key talking points and provided expert advice and guidance, alongside some reports and statistics that have been released over the past three years.
Council tax on empty properties
It is now more expensive than ever to hold a vacant property, and council tax is one of the biggest factors that adds to this expense.
Council tax bands can be outdated so they no longer relate to current market values. This means you could be paying the same amount of council tax for a house or flat in Derby as a flat or house in Chelsea.
Properties that have been left unoccupied and unfurnished for over two years may be charged up to 150% of the normal council tax. This is an excessive cost that will only add up with other issues when holding a vacant property. Previously, empty properties were exempt from council tax but new legislation has ramped the price up and passed the cost to the landlord.
Potential monthly cost: £132
(based on average council tax of £1,591 for a Band D property - source: gov.uk)
Vacant property insurance
It is, like any property an expensive possession, important to ensure your vacant property or empty house is insured.
Christina Dimitrov, business manager at Direct Line Landlord Insurance, says: "If you own a rental property then there is a chance that at some point it will become unoccupied. Most insurance policies will restrict the cover that applies to your property when it becomes unoccupied after a certain period. This period will vary by insurer so it is important that you understand what this period is under your current policy, the restrictions in the policy cover that apply and the conditions that you must comply with to help minimise risk. As this is a material change to the risk you should ensure that you inform your insurer.

"Unoccupied properties can attract squatters and are more prone to damage following vandalism so these properties may not be an acceptable risk to all insurers and for those that do provide terms, these are generally with restricted cover and an increased premium.

"It is vital to ensure you always inform your insurance provider of any changes to your circumstances."
Most insurers have a clause in the policy that if the property is vacant for 30 days then the insurance is invalid. Therefore, it can be a lot harder to get your vacant property insured and there are fewer insurance companies to choose from.
Once you do find an insurer to insure your vacant property, there are many conditions you must abide by. It is common that the below are included in the terms and conditions of the insurance policy:
Draining heating system down completely

The property needs to be checked frequently, often weekly
Insurance premiums will rise and if, for example, there is a fire, you may not just be liable for the property, but negligent on a criminal basis as well.
Potential monthly cost: £65
(source: www.moneysupermarket.com)
Maintaining a vacant property
As with any property, there are costs you may not initially consider but could crop up later and cause you to pay more than you had anticipated.
On top of utility bills, garden maintenance, and security checks, you have to consider the number of people who may be walking through the house or flat. If you are marketing the property for sale, five viewings in a day could cause a brand new carpet to look worn. Maintaining the cleanliness and clean look of a property is crucial for any landlord when selling a vacant house.
Here are some common areas requiring maintenance, and the possible costs:
Maintaining the garden
To find a good gardener takes time and money, even more if fly tippers have been.
Potential monthly cost: £30-£40
Cleaning
You will need to find a trustworthy cleaner who is also affordable.
Potential monthly cost: £30-£40
Utility bills
You will need someone to check on the property frequently and you may have to pay a standing charge on the meter.
Potential monthly cost: £56, as well as someone to visit the property regularly.
Emergency repairs on an empty house
As well as general maintenance costs, there is the possibility of emergency repairs. It is not uncommon for vacant properties to be victim to vandalism, theft and fly tipping.
Jason says: "This is something we often see and have first-hand experience of at Open Property Group. Once you sell your house to us we will deal with the rest and any unexpected costs, such as vandalism, fly tipping, or emergency repairs, will be our problem and not yours.
"If you are selling a vacant property with an estate agents and you have 'for sale' boards outside of the house, there may be targeted vandalism. We experienced this in December 2017 and had to pay over £100 for boarding up the property and replacing the plumbing."
Emotional costs
As a professional house buying company and buyers of probate property, Open Property Group have seen time and time again the emotional distress that can come with keeping and holding a vacant property.
This can be particularly apparent if you have inherited a property in a town or city that is far away from your current home, which can often be the case with the inheritance of unexpected property. For example, if you received a probate property in Blackpool and you live in Brighton, a quick sale would relieve you of the inconvenience and stress of managing a sale and dealing with estate agents on top of your normal day job.
How do I sell my vacant property?
Using a professional house buyer such as Open Property Group gives you certainty and you can work to your chosen time frame. You don't have to prepare the house for sale as they will buy it, warts and all, and even take care of house clearance. There are no estate agent fees, and legal expenses are covered, too.
What are the government doing?
On 23rd April, MPs debated new legislation to bring long-term empty homes back into use, click here for more information.