How do the experts build eco-friendly, sustainable homes?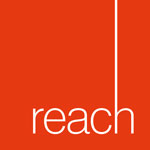 If you want to make sure you have an eco-friendly home or wonder what other people are doing, then on Sunday October 25th 2015, visit the 'Green 4' event where actual sustainable homes are being opened to the public in Southwell, just walking distances from each other. Visiting these homes will give you a rare insight into what it's like to live in a sustainable property and build a property from scratch and if you are just interested in learning more, visiting will give you ideas about how to adapt your existing home - learning directly from the people who live there!
For more information go to: www.reachuk.org, the properties are open from 10.30am-4.30pm, £10 per person (under 14's free) to view all four buildings. Visitors can pay at any of the buildings. Money goes to charity and you can email anna.joyce@reachuk.org for more information.
What homes are featured in the Green Four Day?
Garden House, Westhorpe, Southwell
This is an enormous, seven bedroom property which has been built by a local architect – underground.
It was created 15 years ago and to keep it warm, it uses a natural slope on the site and the earth to shelter and insulate the property. There is a building ventilation system which delivers warm fresh air. This means heat isn't wasted by opening windows.
There are beautiful log burning stoves in the main living spaces which create a cosy atmosphere within the open plan layout. Heat can be boosted as and when needed. And, although the bedrooms are underground, they remain light and airy by securing the suns energy and light.
The roof doubles up as a herb garden and meadow fusing the garden, house and sky to create an unusual but calming atmosphere.

Lowes Wong, Southwell
This property is relatively new having being built just seven years ago, in the midst of the recession! It is unique as it's been created in the historic setting of Southwell Minster itself. The property features a beautiful reclaimed slate roof and the brick look and feel is cleverly disguised as cladding.

Needless to say this was built by another architect and their expertise harnesses the sun's energy through enormous glazed areas which face onto the West and South. The glazing is filled with argon.

Other features include an array of 'eco' materials which are well worth finding out more about, as is viewing this stunning contemporary family home!
Oakwood, Halloughton Road, Southwell
An amazing opportunity to visit a brand new home finished this year. The aim was to build an exciting property, but one which also meant the owners could live cost effectively during their retirement.
The property consists of a central brick box which intersects with the rest of the home, while naturally dividing the space in the property. A 'wow' feature is the open plan and double height space which is right in the centre of the home.
Floors consist of thick oak and there is a timber and glass balustrade which helps to create a warm atmosphere internally. All the walls are cavities filled with massive amounts of insulation and the roof and floors have been insulated too to keep the whole property warm.
Even the windows in this house which face onto the south elevation help to heat the home passively with huge amounts of double glazing. If cold, a double height solar collector means that the property warms itself up naturally during the day while windows towards the north elevation are tiny and are triple glazed to reduce heat loss. One much loved feature is the log burning stove for top up heat and to help provide electricity further, photovoltaic panels have been added to the dark grey slate roof, which unless you knew about them, you wouldn't know they were there!
Flower Pod, Brackenhurst Lane, Southwell
The property is actually a centre run by the local charity: Reach. It is amazing to see and enables people with learning disabilities to benefit from horticultural-based services.
The pod's role is to cultivate and sell cut flowers to the commercial market while ensuring the environmental sustainability is kept alive from start to finish. If you remember the Grand Design's programme of the man in the woods, one of the best insulating walls means the building has straw-bale walls coupled with large timber verandas, lime rendering, sheep's-wool insulation, wooden shingles and even rain-water harvesting.
On the veranda rooves, cut flowers and a meadow mix will create an extra feature for what is already a stunning building to see. All the heat that is required due to the clever design is from light bulbs and one wood burning stove.
Flower Pod flowers which can be bought, don't escape the eco-friendly aims and are wrapped in upcycled linen and silk swatches from John Lewis. This is much better than importing cellophane.
Green Day
So for this completely unique opportunity to visit these four properties and find out more about living in an eco-friendly go to: www.reachuk.org. The open doors day is from 10.30am-4.30pm, money goes to charity and you can email anna.joyce@reachuk.org for more information.