publication date:
Sep 29, 2021
|
author/source:
Kate Faulkner, Property Expert and Author of Which? Property Books

Developers don't 'hoard' land!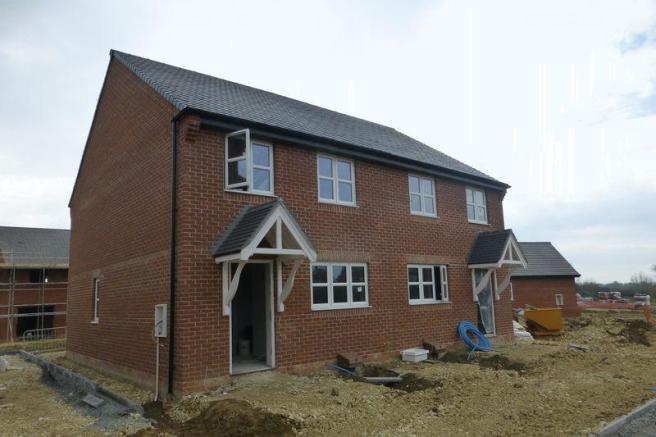 I find it amazing that every year we hear and read the same news stories on new builds:-
Developers land bank to secure higher prices and raise profits

Local authorities are granting planning permission and it's developers that aren't building. Developers explain just because they have planning, doesn't mean they can actually build due to the conditions put in place by the local authority
Both of these stories I think have been going ever since I have been in the industry – and that's decades! Each year the media put out the same story without actually getting to the bottom of who is right and who is wrong.

This week there has been some research published that does suggest that developers hoarding land after securing planning is unlikely to be correct.

Is it independent? Well, it is work commissioned by the Land Promoters and Developers Federation (LPDF) and the Home Builders Federation (HBF), but it does come up with similar results to research carried out by other fully independent reports from Sir Oliver Letwin and the Office of Fair Trading.

Their information and other research suggests that the idea of land banking by major developers to secure more profit is a story that should now be binned in future.

You can read the full report here: 'Tracking progress: Monitoring the build-out of housing planning permissions in five local planning authority areas'.

It covers five local authorities from across the country: Central Bedfordshire, London Borough of Wandsworth, Cheshire East, Colchester and Stratford-on-Avon.

What it states is that there is a "mismatch between planning permissions granted and housing output" and this is because "of the time it takes to progress development through the regulatory stages, the risks associated with small site delivery, the overall phasing of build-out on larger sites, and the role of the planning system in facilitating changes to planned development schemes to reflect practical requirements."

It concludes, "None of our analysis suggests (at least outside of London) any systemic failure in converting planning permissions to development by the industry". It says that when local residents and councillors refer to permissions that have not yet delivered, they are, in many cases, simply observing a lag period for delivery on outline schemes that is entirely to be expected. "Even with that, most such schemes deliver early, with the majority of outline permissions in the research either completed or delivering – and a third of the homes on those outline planning permissions completed – within five years".

Their data suggests that based on the case studies they looked at, after five years it would be expected that:-
3% to 5% of homes granted permission will lapse or stall;

10% to 15% of homes granted permission will be superseded at a later date by a fresh permission (and not necessarily harming the pace of delivery);

35% to 50% of homes granted permission will have been delivered;

35% to 50% of homes granted permission will remain extant but on sites delivering on a phased basis beyond five years.
In addition, looking at the claims of the Local Government Association (LGA) that their councils are supporting 1.1mn permissions granted (May 21), this data apparently "double counts schemes that are subject to multiple planning permissions, as builders re-submit applications for final approval as details are agreed with the local authority". So the data, in effect, they claim is flawed in the first place.

So, the gauntlet has been laid down to the LGA to respond, but for now it seems that the idea developers hoard land isn't necessarily true. And you have to ask why would they? Shareholders expect a return on their money and surely it's more lucrative to build homes on the land and then sell them, than just sit on the land as an asset, especially when prices in the last 12 months have risen so much.

Ideally of course the LAs and the developers would be working hand in hand to help deliver homes that local people need rather than arguing in the press of who is to blame for non-delivery. Perhaps if LAs worked more closely with the property industry rather than play this blame game, we could start to reduce the housing problems that exist together.