Can we really deliver one million homes by 2020 – and is it enough?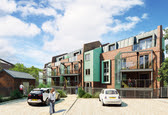 A new deal has been struck between developers and the government to make sure that one million new homes are built by 2020, that means they are looking to add 250,000 new homes each year.
This level of building will affect investors returns and whether 20 somethings will have more of a chance of getting onto the ladder moving forward, but it's unlikely to help those in the midst of a housing crisis.
It also raises some key questions in my mind:-
Have we ever delivered this many homes before?

Will they be for buying or renting?

Is this enough?
So what's happening on new build?
Here's the latest statement by the Home Builders Federation which offers support for delivering this number of new homes:-
Read - Help to Buy a New Build Checklist
DELIVERING 1 MILLION HOMES
"HBF and its members recognise that delivering 1 million homes requires significant further action from the house building sector and that there needs to be a substantial increase in the number of homes they deliver.
Accordingly, HBF's largest members have an ambition to match their current rates of growth and in 2019 build more than double the number of homes they built in 2010."
To help achieve this number of new homes the HBF members (companies such as Barratt) are promising to:-
Conduct reviews of all their large sites to see where build out rates can be increased further.

Commit to provide annual returns to local authorities on actual and projected build out rates of current and future sites so Local Authorities have accurate information.

Set up a Land Exchange service which will enable house builders to advertise or purchase sites, including phases of large sites for small developers.
Can developers deliver this level of home building?
This new development does show what can be achieved when government works with the industry as opposed to against them. Government support for Help to Buy on new build definitely kick started the building of new homes which was at rock bottom in the UK and it's clear from this announcement that the industry is being tasked, now it's back on its feet, to support the government's targets in return.
However, the big problem I can see is that this target is still substantially below where it needs to be. We need over 50,000 homes a year just to 'stand still' in London and meet population growth. Also much of the work the HBF developers do is for ownership. Overall we needed 250,000 homes a year prior to the credit crunch and during this period built about a million less than we needed during this time – so the aim should be to achieve at least 300,000. The reality is the target isn't high enough versus growth in demand.
Read - Shared Equity for a New Build Checklist
What about the rental sector?
The second questions that has to be asked – and it isn't being at the moment – who on earth is going to deliver the estimated one million new homes required for the private rented sector in the UK (Savills) over the next five years? The Housing Associations can deliver some of the social housing required, but stock in this sector is being sold off and the only place left for those on benefits/low incomes will be the PRS. There is some stock coming through via Build to Rent and large company investment from the likes of Legal & General and Grainger, but this is a drop in the ocean compared to what is actually required.
Read - Renting a Property Quick Guide
Will the million homes help those who are struggling to afford a property to rent or buy?
This is a really good summary of what Ken and Boris have delivered so far by planners Barton Wilmore "Affordable Housing Delivery in London: an analysis" and it shows that both Mayors so far have struggled to deliver many affordable homes and of course we've all heard of the daft idea of Local Authorities passing plans for multi million pound home schemes where flats then lie empty. I would like to know why Local Authorities keep passing the very schemes they keep complaining about and blame the developer for the delivery of – why on earth not pass other schemes instead?
Here's Barton Wilmore's conclusion from just London's perspective:-
"Historic trends, however, suggest that affordable and market housing delivery in London has been unable to keep pace with existing policy targets and objectively assessed housing needs."
The reality is that in many parts of the country we have plenty of homes available, both for sale and rent at reasonable prices, but in the areas where they are high, driven by a stock shortage and often higher than average wage growth, it's really social and affordable housing delivery we need.
So even if one million homes are built in the next five years, as they are unlikely to support these two areas of need, the 'haves' will benefit while the 'have nots' in the midst of a housing crisis will continue to suffer.
It's not just about the number of properties built anymore, it's about building what we need to alleviate the housing crisis in expensive areas and much as first time buyers and people trading up and down will benefit from achieving this target, I can't see that those who are really suffering currently will be any better off, so our housing crisis will well and truly remain an issue.
Read: