publication date:
Aug 6, 2015
|
author/source:
Kate Faulkner, Property Expert and Author of Which? Property Books

Buy to let - are the great historic returns
now over?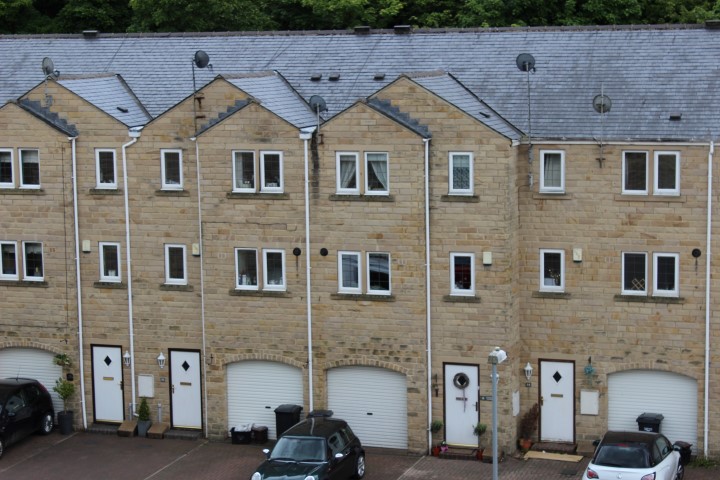 It's been interesting watching the news about buy to let and the 'wonderful' returns it has delivered – especially when I see how many years invested are quoted.

Some of the stories about the strength of buy to let returns include one from Paragon Mortgages which suggests buy-to-let investors have made £12,000 profit on every £1,000 put into property since the first mortgages for landlords in 1996 – returns which have apparently far outstripped every other type of investment.

And another, more recent story suggested that even more money has been made since this report. Using the same calculations, the Guardian said "on average, £1,000 invested in a buy-to-let asset in the final quarter of 1996 was worth £14,987 by the end of last year" (Analysis by Wriglesworth Consultancy for lender Landbay).

It's no wonder with stories like this that George Osborne decided to strip higher tax paying landlords of their additional tax relief on mortgages!

But interestingly, The Telegraph took some information supplied by LSL and turned it into a rather more negative story, suggesting buy to let returns were about to nose dive.





So what's really happening to buy to let returns and should investors be worried?
Many of the stories about buy to let delivering great returns are either because the properties were in London/South East, where pretty much everyone has done well from property or they were bought so long ago in other areas, it's not a surprise they have made great returns.

The reality is many homeowners have been as successful as buy to let investors. So much so over 50% of homeowners in England now own their properties outright ie without a mortgage. Just like investors, many homeowners have also earned more from their property than they did from their income.

However, what the 'headline returns' stories don't measure is things like:-
The impact of inflation for those who held the property in cash.

The vast regional differences in returns performance.

The more recent data which looks at what's actually happened before and since the credit crunch.
When you measure and break down the buy to let returns in this way, many property investors, especially landlords, haven't made anything like the returns they would have done if they had invested long ago.

And the idea that 'just hanging onto the properties for longer' is no guarantee they will deliver great returns in the future.

Impact of inflation on buy to let
According to the Bank of England inflation calculator, the average rate of inflation since 1996 has been 2.9% each year. For cash investors the equivalent property price growth has been from £59,803 to £181,619 (Land Registry data). That's an annual growth of 6% each year, so twice that of inflation and a good return.

But what we shouldn't forget, it's not just landlords that have benefited from this growth, many homeowners have also gained from this growth over the years.

Now, let us look at the returns in one of the highest versus one of the lowest performing areas from 1996 to 2015:-

Kensington and Chelsea: 10.7% average annual growth over 19 years
Merthyr Tydfil: 4% average annual growth over 19 years
This shows that if you invested in cash in Kensington and Chelsea, you will have done extremely well, however if you have invested in Merthyr, your returns will have been pretty minimal, even when you add in returns from net rental income.

Now let us compare these returns since the height of the market prior to the credit crunch. Since 2007:-

Inflation: Increased by 24% since 2007/8
Kensington and Chelsea: Property prices increased by 62%
Merthyr Tydfil: Prices still -14% lower than 2007/8
So anyone investing in cash since the height of the market before the credit crunch in areas where prices haven't kept up with inflation are likely to be seeing some serious losses, especially if they sell now.

Why timing into the market matters
In addition to the impact of inflation overtime, there are two critical dates to know about when analysing how well an investor might have benefited from the property market, or not:-

2000 or 2003
In London, after the 1990s recession, property prices increased in JUST ONE YEAR by a staggering 30-40%. This rise was lower in the regions, but hit in 2003. So anyone investing before 2004 would have seen much bigger gains than someone investing post 2004.

2007/8
Many people quoting year on year growth or returns seem to have forgotten we had a major property crash in 2007/8. For some areas, such as Kensington and Chelsea it didn't matter much, prices are now 62% higher than they were at the height of the crash.

For other areas such as Barking and Dagenham, even though prices are seeing good year on year rises of 10% or more, they are only actually 9% higher than seven to eight years ago.

Should buy to let investors start to worry?
The reality is yes for those new to the buy to let market and especially those thinking they can buy property in their 50s and 60s to provide a pension. For those taken in by the headlines of vast fortunes to be made, they are, in my view, misleading.

Firstly, property isn't forecasted to deliver the same price growth it has over the long term and returns since 2004 show that capital growth is slowing.

Secondly, looking at rental returns, although good at the moment, rents don't typically rise with inflation every year, meaning landlords get a real pay cut if they don't reduce their costs accordingly. And net rental income will take a real hit when/if interest rates rise and for higher rate tax payers when their additional mortgage interest relief goes.

If though you are a savvy investor who bought prior to 2004, it's likely the returns will continue to be excellent and create super headlines, but this is purely down to timing into the market.

Is there still money to be made from buy to let?
It's always possible to make money, but would-be-investors should know that just buying any property on any street and renting it out isn't the money maker it used to be.

To make money, you really have to know what to buy and where and approach the investment from a business perspective, not buy and keep your fingers crossed!

For more information about buy to let:-

Read our checklists
Buy our buy to let book
Come to Kate's one to one property clinics at the Landlord Investment Shows - Kate will be at all the shows bar the North London one in September and the London one in November.


For FREE, independent and up to date advice on Buying, Selling, Buy to Let or Renting a Property, sign up for FREE to Propertychecklists. Join now to access our FREE property checklists, including:-