The SpareRoom team at their 10th birthday celebrations

Why we work with SpareRoom
---


SpareRoom is a small company with a big presence on the internet, as they're the number one site for flatsharing. They are passionate about helping both landlords and tenants to successfully rent rooms. We love their educational tools such as their 'renting by the room guide' which is a helpful starting point for landlords who've started to think about different rental strategies. They have also shown their resolve for helping live in landlords by creating the 'Raise the Roof' campaign to increase the free from income tax threshold from the current £4,250 to over £7,000.
We regularly turn to SpareRoom to bounce ideas off and discuss any aspect of the room rental industry - they are experts in the field and consummate professionals, keeping us on our toes! Working with SpareRoom means we do a better job for you and our other clients. What do SpareRoom do?
---


SpareRoom.co.uk is the UK's biggest and best website for shared living – whether it's flatsharing, housesharing, HMOs or lodgers - SpareRoom knows the shared accommodation market inside out.

Read the Renting by the Room Checklist
From the beginning
---


SpareRoom was founded by Rupert Hunt, a young graduate who came to London with the dream of forming a rock band. He needed somewhere to live, and the noticeboard that most people used seemed like an old-fashioned and unworkable solution. He decided to build a website to do the job instead, and it took off.

Now serving a community of over 4 million customers SpareRoom has grown mostly through word of mouth. People like the site and service, it works, and that's why they keep coming back.


How much does it cost?

---

The service is totally free – you can place an ad and contact prospective tenants without paying a penny. If you're in a hurry, or you'd like the widest possible choice of tenants, you can choose to upgrade from as little as £9.99 for a week's subscription.

All ads are checked by a dedicated team 7 days a week to maintain high quality standards and keep out the rubbish that plagues other sites. SpareRoom also filter the messages sent through their system, eliminating anything dodgy before it gets delivered, keeping all SpareRoom customers as safe as houses. Read the Renting by the Room Checklist
Something to shout about!
---


SpareRoom have won awards for simply doing what they think all businesses should do – offering genuinely great customer service. In 2012 they won both the Best Specialist Website and Best Customer Service award at the national UK Landlord & Lettings Awards. Photographed are Rupert Hunt, SpareRoom's MD and Founder, and Sam Cowen, Head of Marketing for SpareRoom, with Sofie Allsopp who presented the Awards.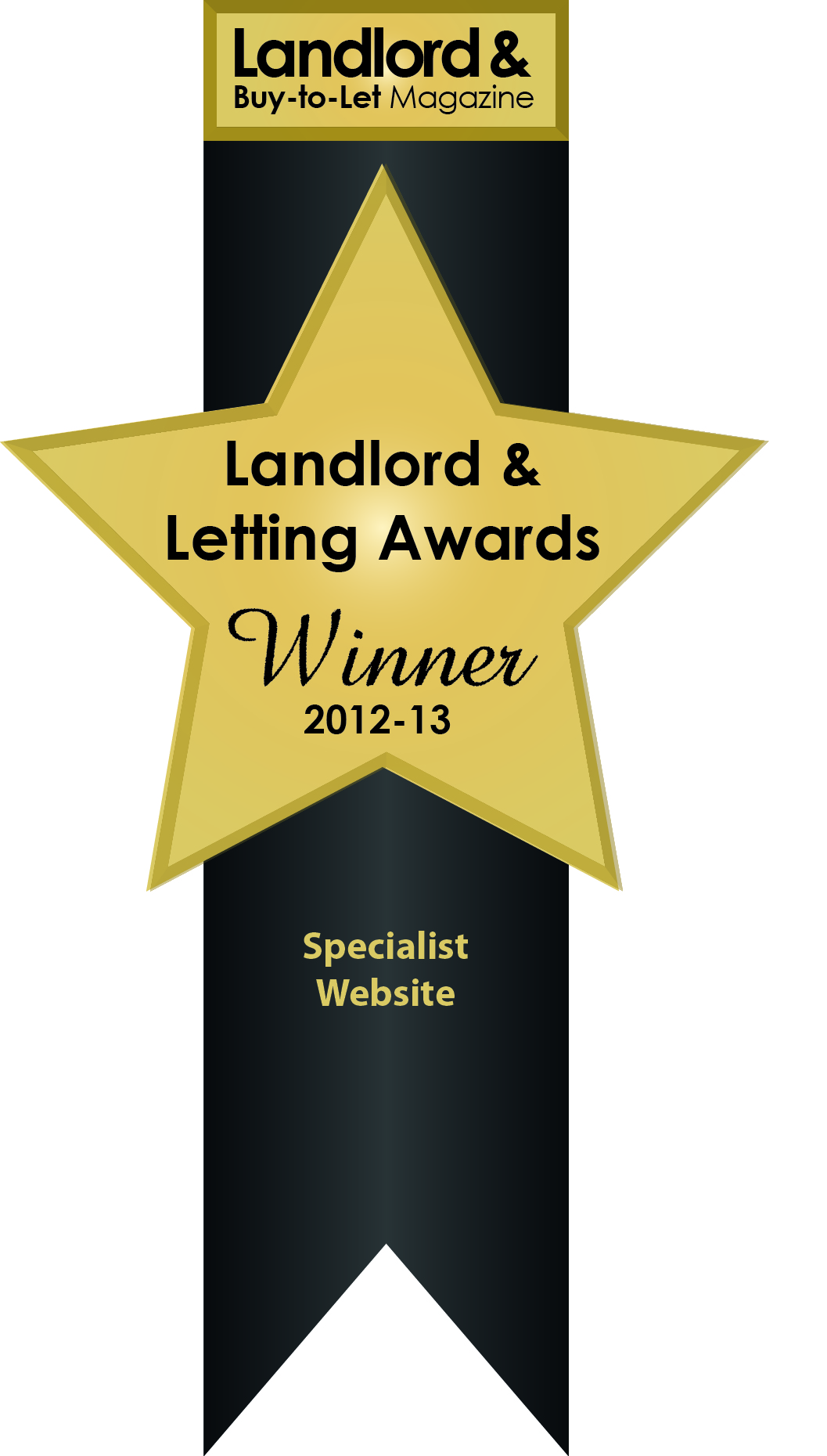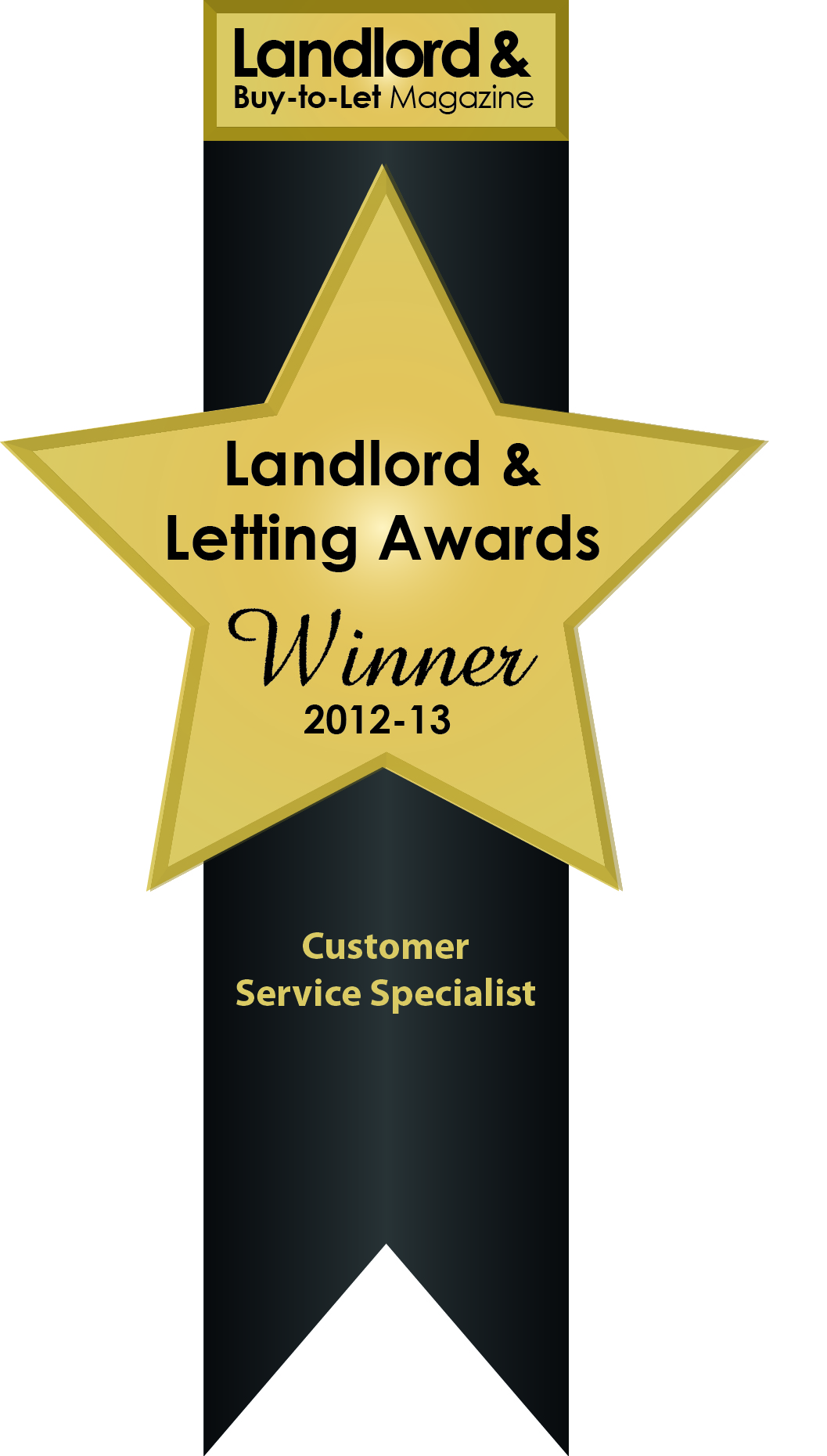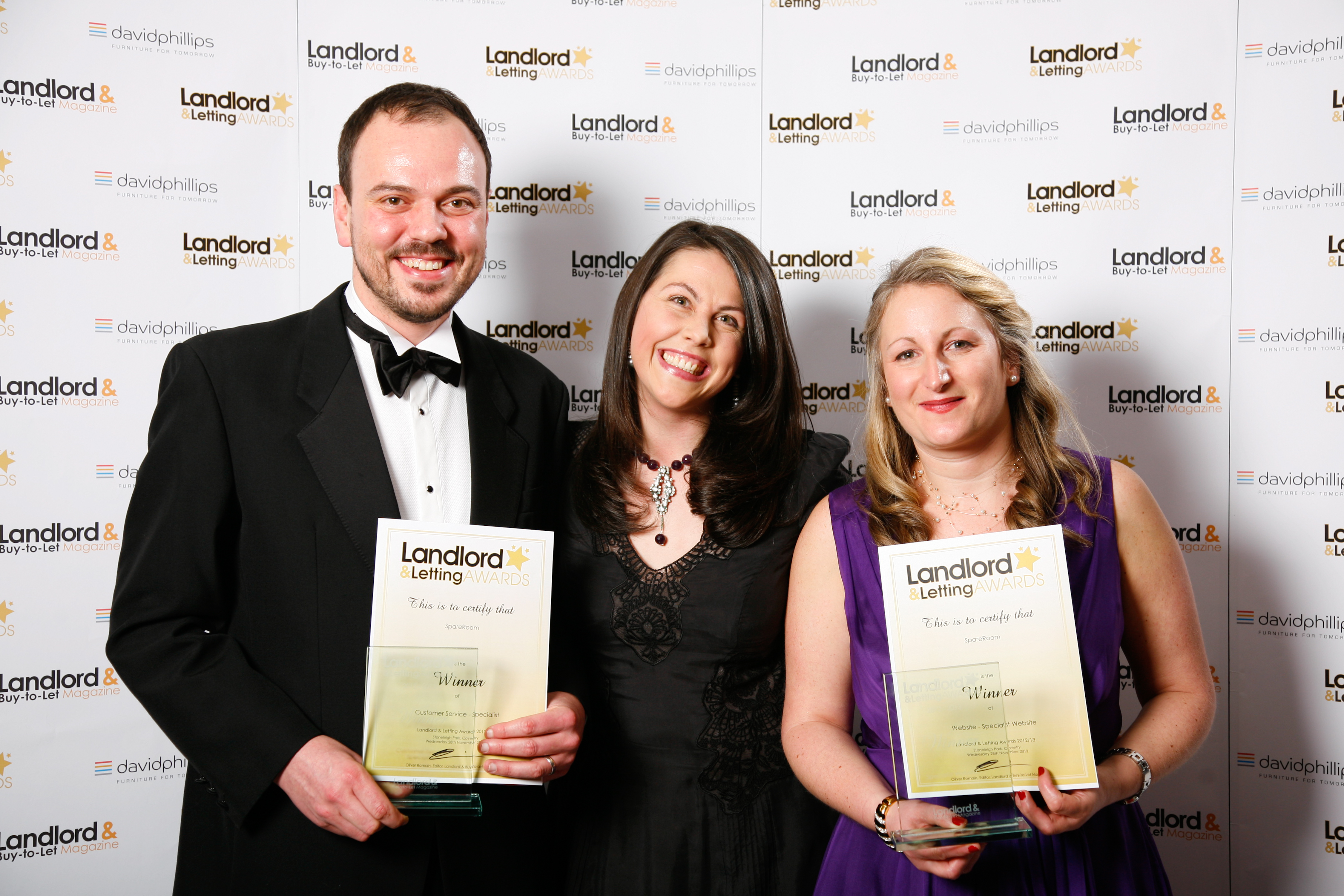 They are UK based and available by phone, email or webchat 7 days a week, until 8pm if you need any help.
New to renting rooms? Find out how it works – watch the video


---

When thinking about renting out rooms for the first time:-
Do your research -

You can check SpareRoom for demand and supply in your area, and see the going rate for rents. Download the SpareRoom Rental Index for regular updates on average room rents across the UK.

Take your time -

You don't have to accept the first applicant who comes along – if you've priced your rooms correctly and provided a suitable description and good photos, you should get plenty of choice. Interview your prospective tenants, and get a feel for how they would treat your property and get along with each other too.

Include all bills - Most flatsharers are looking for rents with bills included according to SpareRoom data, so help them budget by offering an all-in price.