publication date:
Nov 11, 2020
|
author/source:
Kate Faulkner, Property Expert and Author of Which? Property Books

What about 2021? Are we going to see crashes?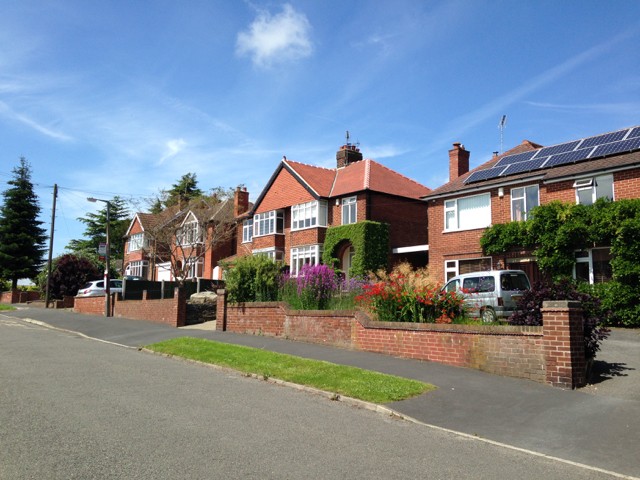 I must admit, before the forecasts came out I was expecting to see falls, perhaps anything between 5-10%, but remarkably the property price forecasters are incredibly optimistic versus a few months ago, especially when you consider the likes of the Bank of England have predicted a -16% fall and CEBR -14% fall.

2021 is also going to be a tough year to predict and get right – we don't know if the 'stamp duty' cliff edge will be retained, the Help to Buy Scheme is being restricted, will home movers have 'burned' themselves out for the next few years, or are there plenty of home movers left to keep the market going at least for the first half of the year?

So here are the forecasts for the next year:-
Savills - forecasts
As you can see, this time last year Savills were predicting 1.5% to 6% rises prior to the pandemic, they then predicted falls of -7.5% in 2020, leading to rises of 2% to 8% in 2021.

Their latest forecast for 2021 suggests that with the unexpected growth in prices in 2020, year on year 2021 vs 2020, it's unlikely that we'll see any rises at all. Importantly though, for those investing in property or planning to stay for some time in a home, their five year forecast is pretty similar to that of last year's, so good growth, albeit lower than we've seen in the past over this period.

The good news about the latest forecasts from Savills for Londoners is that over the last few years, Savills have predicted price growth of around 4% over a five year period, however, they have now increased this to 12.7% suggesting that there is more growth available than previously thought.
Source: Savills
Knight Frank - forecasts
Their next set of forecasts are out in December, so in a few weeks, and we will update this article then, but their coverage of Covid suggests nationally a slightly more pessimistic rise of around 2% for 2020, leading to higher rises, particularly in the prime market for 2021. No doubt many of these buyers would be hoping to purchase prior to the end of the stamp duty holiday.
Their view on the prime market is that "regional and mainstream UK markets will outperform prime central and outer London this year. However, [they] expect prime London markets to outperform over the course of the next five years. Prices in prime central London have corrected by more than any other UK market over the last five years and we expect this to support growth in the medium term." This is especially driven by properties with outdoor space which are in high demand.

Meanwhile in the more 'mainstream' markets, they forecast more 'muted' price growth due to economic uncertainty and the end of the stamp duty holiday.
Source: Knight Frank
PwC - forecasts
Typically a top performer of property price forecasts, they predict a 1% rise in house prices for 2021. This is lower than the previous forecasts of 3-4%, but they expect prices to rise by 4% (on average) from 2022 to 2025, although sadly this is just a figure for the UK as a whole and they haven't this year broken the growth down by region.

But, as per Knight Frank and Savills, it appears they too believe over a five year period, property prices will be pretty much unaffected by the pandemic in the long run.

They have stated that if we don't manage to 'contain' Covid, another scenario could be -7% falls in 2021, followed by lower growth of 3% per annum, which would mean prices being 'on average' £245,000 in 2025 as opposed to £280,000. However, with the recent news of a possible vaccine on its way, this is perhaps less likely - it all depends how quickly we can all reach a 'new normal' moving forward!
Source: PwC
Kate's view of the forecasts
It's hard to say really what will happen in 2021, just as 2020 has pretty much been unpredictable. Never before, in the face of a recession and forecasts of house price falls, has the property market reacted by producing a 'mini boom'. Bear in mind though this description is more relevant to the number of transactions as opposed to house prices rising anything beyond their annual average for the last 15 years.

Watching what's happening in the market currently, I think that the issue with forecasting moving forward is that 'averages' are becoming increasingly irrelevant. Regional or even city averages are being influenced by a growth in house prices, while many flat prices, remain, well flat to be honest. Some in areas like Nottingham, haven't even recovered to the heights they achieved in 2007. The North East is showing house prices lower than they were (on average) 13 years ago, but within the region some house prices will have risen well while in others, they will be much more than 5% lower which the Land Registry records today versus 2007.

The reality is that for consumers and investors there are only two ways of really understanding what's happening to property prices:-


Carefully study sold property prices on a road, not at a local level

Talk to local estate agents about the market 'today'

Relying on property price averages and the media for trends is likely to cause you to be either too pessimistic or too optimistic due to the diverse nature of property price growth we have seen increase since the last recession, and has been exacerbated by the pandemic too.