publication date:
May 25, 2017
|
author/source:
Kate Faulkner, Property Expert and Author of Which? Property Books edit
Water damage - what's the true cost?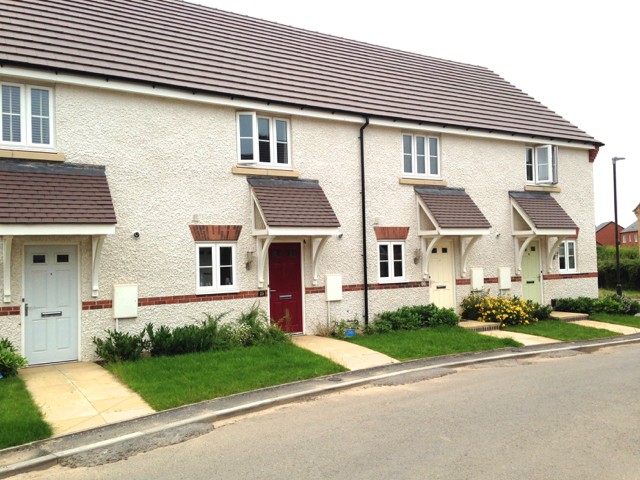 Research from Direct Line Home Insurance has shown that in the last five years more than four million people in the UK have suffered damage to their homes due to escaped water from a neighbour's property – 1.5 million have even had this issue more than once!
Every year, around 800,000 UK residents have to handle the problem of water coming in from next door. The bill from all the damage caused from escaped water each year adds up to £707 million – about £858 for each incident. One in seven incidents needed more than £1,500 for repairs and 5% need over £2,000.
Need to do some maintenance? Read our quick guide.
Sadly, if not surprisingly, the only time many become aware of their neighbour's water woes is when it starts coming into their own home when it may well have already done the damage. It may shock you to know that more people notify their neighbours – the source of the leak – than vice versa.
Being unable to access the property with the leak meant 1 in 16 had to call the police out to enter next door's house. Others went in themselves and turned off the water supply (11%) while some asked the water board to turn it off (8%)
When question how they handled water leaking from a neighbour's home, just over 25% put a bucket under the leak, around 20% tried to patch up themselves – a risky option liable to further damage. One in six phoned the experts in by contacting a plumber. You shouldn't enter another person's home even if you feel you should do so.
Rebecca Clapham, head of household products at Direct Line, commented: "Water can cause significant amounts of damage to someone's home. What looks like a fairly small amount can seep through floorboards, get behind tiles and cause thousands of pounds worth of damage to someone's home. Identifying the source of the leak as quickly as possible is essential, but if you don't know where it is, switching the water off is a good start."
Water has the capability to cause many different types of damage which can be tough to fix – here are some of the more common problems:
Plaster damage: 29%

Paint damage: 26%

Damp walls: 22%

Damp ceilings: 21%

Wallpaper damage: 20%

Damp floorboards or carpet: 16%

Damage to soft furnishings: 16%
Nearly half of those who suffered water damage from neighbouring properties were living in flats at the time of the accident showing how vigilant they need to be about next door's plumbing issues.
Rebecca continued: "Given the high cost of water damage it is important people check that their buildings, or contents, insurance policies provide them with sufficient cover. People need to take the time to understand what is and isn't covered. If they are not happy with the level of protection, they should remember most insurers offer a cooling off period to allow customers to take time to read the small print after purchasing a policy.
Need to do some maintenance? Read our quick guide.
Direct Line buildings insurance includes property owner's liability cover for accidental damage or damage to a third party property, providing peace of mind if a policyholder was deemed liable. Similarly, if someone has a Direct Line contents insurance policy they would be covered for accidental damage under personal liability."