publication date:
Oct 26, 2017
|
author/source:
Kate Faulkner, Property Expert and Author of Which? Property Books

Airbnb - what do you need to know?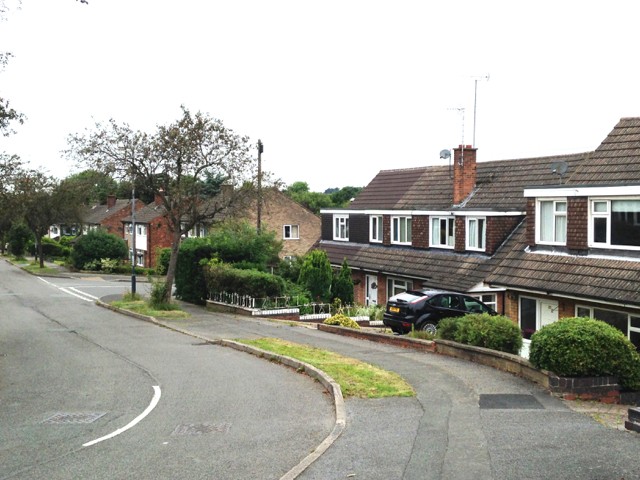 With the current opportunity to earn up to £7,500 tax free by renting out part of your home, it's no surprise that many people are turning to the sharing economy – sites such as Airbnb – to boost their income.
But before you go ahead and advertise for holidaymakers, there are many things to consider, some of which could lead to serious consequences if disregarded.
Seek permission
It may be your home, but if you want to rent out all or part of it, even for a short period, you still need permission from:
Landlord, if you are renting
Without permission, any let will be classed as illegal sub-letting and against the terms of your contract. Worst case scenario? You could face eviction.

Mortgage provider, if applicable
They may allow you to rent out all or part of your home for a limited period. Other possible answers include flat refusal, or permission if you pay a fee or a higher mortgage rate. Worst case scenario if you proceed without permission? Your lender could insist you repay the entire loan immediately.

Leaseholder, if applicable
You could be in breach of your lease simply by renting out some or all of your property, so do check carefully. Even if renting is allowed, your guests could put you in breach of your lease by holding a noisy party, for example. Worst case scenario? The freeholder could terminate your lease.

Home insurance company
Even though sites such as Airbnb have their own 'Host Protection Insurance', this does not replace your own home insurance, so do check with your insurer. Like mortgage lenders, their response could be flat refusal, higher premiums or a fee, or permission for a limited period. Fortunately, more and more insurance companies are covering short-term lets either as standard or as an option, so do shop around. Worst case scenario if you fail to inform them? Your insurance could be invalidated and they could refuse to pay out on any claim, whether it relates to paying guests or not.
Will you get found out? It's highly likely. A survey by the Residential Landlords Association discovered that 18% of landlords whose tenants were taking paying guests found out by searching for their property online. A further 23% were alerted by neighbours.
Health and safety
The Residential Landlords Association say many people fail to appreciate that even if you rent out your home to a holidaymakers for just a couple of weeks each year, you still have to abide by the hundreds of rules and regulations which apply to landlords.
Follow the government's fire safety guidance for properties which take paying guests, including carrying out a fire safety risk assessment, which is a legal requirement. You'll also need at least one smoke alarm on each floor.

Comply by gas safety regulations, including annual gas safety checks. If you have a solid fuel appliance, you are required by law to have a carbon monoxide detector; even if you do not use solid fuel, an alarm is strongly recommended if you have any gas appliances.
This is by no means a comprehensive list, so check out the RLA's 10 legal musts.
Rules and regulations
Check any local laws – certain cities place restrictions on hosting paying guests. For example, London residents can only rent out their entire home for up to 90 days per year, unless they can prove they have permission to rent it for longer.
Tax
Renting out a spare room: You can currently earn up to £7,500 tax free by renting out part of your home – such as a spare room – but you still have to declare it so make sure you complete a self-assessment tax return.

Renting out the whole property: The £7,500 allowance does not apply. According to Richard Grayson, director of Nicholsons Chartered Accountants, there was a proposal in the Budget almost two years ago to allow micro-businesses and "occasional landlords" to earn up £1,000 tax free, but this was not included in the 2017 Finance Act and it remains to be seen whether it will be introduced in the forthcoming Autumn Budget.
Other sensible precautions
Airbnb includes public liability insurance as standard, but this only applies to any incidents which occur during a stay, so you may wish to look into a separate policy. Not all sharing economy platforms offer public liability insurance, so it's definitely work investigating before you go ahead.

Talk to your neighbours – they may be suspicious if they see strangers entering your property, particularly if you're on holiday.
Read more from the RLA: Is Airbnb becoming the new buy to let?
NHS patients to get Airbnb style treatment?
We all know that there aren't enough beds in our hospitals and now a potentially controversial plan is being trialled to help alleviate some of the strain. Some patients would be housed in Airbnb style accommodation in a bid to free up more NHS beds - let us know what you think.
Mandy Thomson, author of lodgersite.com believes that "this will only be of very limited use, and I believe the only suitable hosts (and those likely to be motivated) are those from caring professions (such as nurses and carers) or those who have recovered from illness or hospitalisation themselves, and want to help someone else . Others with less honourable motivations are also likely to come forward, who are likely to be very unsuitable (i.e. those who just want the money or are desperate to raise funds). Sharing facilities with a lodger can be stressful enough in a more typical situation, which is why, despite the housing crisis and the credit crunch, it remains a niche market.
"Caring for a friend or relative who is sick or in the early stages of recovery is demanding and stressful; add the "stranger in the house" factor and you have a potential disaster. To sum up, I'm not saying it shouldn't be done but that the motivation of prospective hosts should be examined very carefully and they should be subject to rigorous background checks, in much the same way as foster carers. They also need to factor in the fact that someone might feel very motivated initially, but becomes disillusioned when the day to day realities of the responsibility, demands and loss of freedom and privacy set in."
For more, read:
Hospital patients could recover in people's homes.
Buy to let mortgage application -Mortgage for Business
Buy to let insurance

- Direct Line for Business
How to ensure your rental is safe

- Safety Management
How to rent out a room - Spareroom