Time to replace licensing with a Property MOT -
let's look after tenants, not keep failing them!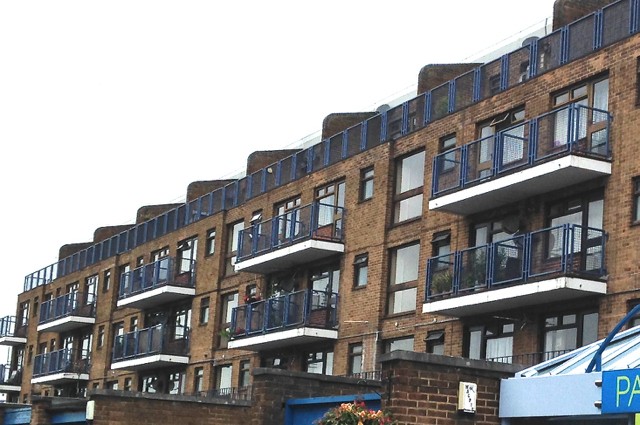 A while ago I started, on behalf of The Lettings Industry Council, to look at how well licensing was working, and at that point was fairly happy to remain neutral on whether it was a good idea or not.
After all, Newham Council was doing a great job of prosecuting bad landlords and agents, and if other councils could follow suit, this scheme could really take out the rogues who give the private rented sector a bad name.
Sadly, though, my research has resulted in my feeling that licensing is an utter waste of time and money, and not really helping tenants at all. Few councils have prosecuted at anything like the level Newham have achieved, and some have introduced schemes and granted licences without ever having seen the property!
I have plenty of reasons for taking this view: licensing is too costly, the administration of it is appalling, it's supposed to identify 'properties in a poor condition' but is instead capturing newly built blocks of flats, and, worse still, of what help is it to tenants? It takes ages to prosecute illegal landlords – years, not months. Meanwhile, let's say for example that the council is actually effective; with homelessness up by 165% since 2010, a government policy to reduce the number of privately-let homes, whilst at the same time failing to increase the supply of much-needed social housing and 'squeeze' the PRS to meet social need, in areas like Birmingham, results in some tenants being transferred out of poor condition properties to poor condition B&Bs – hardly a 'win' for the tenant community.
It's time to stop this. A recent report on Selective Licensing concluded that: -
'The research overall indicates that selective licensing can be an effective policy tool with many schemes, achieving demonstrable positive outcomes. However, this study also indicates that when implemented in isolation, the effectiveness of selective licensing is often limited. Schemes appear to be more successful as part of a wider, well planned, coherent initiative with an associated commitment of resources – a finding entirely consistent with the aims of the Housing Act.'
However, I can't agree that licensing is effective enough to justify the cost and resources put into it. And indeed, according to our TLIC research: -
'Large HMO licensing schemes should stay in areas that require it, but 82% of TLIC members think that additional licensing should go and 81% of TLIC members think that selective licensing should go.'
What we need is a better, easier-to-understand, cheaper-to-implement system which gives tenants control before they move into a property in poor condition.
Property MOT

Thanks to a lot of time and investment by working groups on The Lettings Industry Council on how to provide a better PRS, one initiative was to regulate agents. While it's great that this is coming, the second initiative was to also regulate properties that are let.
Where licensing goes wrong for me - over and above cost, and the terrible administrative nightmare it has become - is that it only comes into effect once a tenant has moved into a poor-condition property.
This means that it is expensive to find properties that are not let legally let, and it is even more expensive and time- consuming to prosecute landlords operating outside the law, and potentially re-house the tenants.
Tenants just want a roof over their head. They will even put up with a far-fromdecent one if it's cheap enough, especially in areas where properties are in short supply.
What we have to do is to:-
Make it easy for tenants to find out whether a property is being let legally and safely before they move in

Ensure unsafe properties can't be advertised on property portals such as Rightmove, Zoopla and OnTheMarket, Gumtree and others
So we need to switch from a system that deals with poor-condition properties only once tenants have moved in, by attempting to stop these properties from being advertised.
In this way, we can try to stop tenants from renting them in the first place. Prevention is always better!
I'd be interested in your feedback on this latest report on Landlord Licensing in England
Take a look at TLIC's solution/alternative - the Property MOT