Need to know more about cladding? Here are the essentials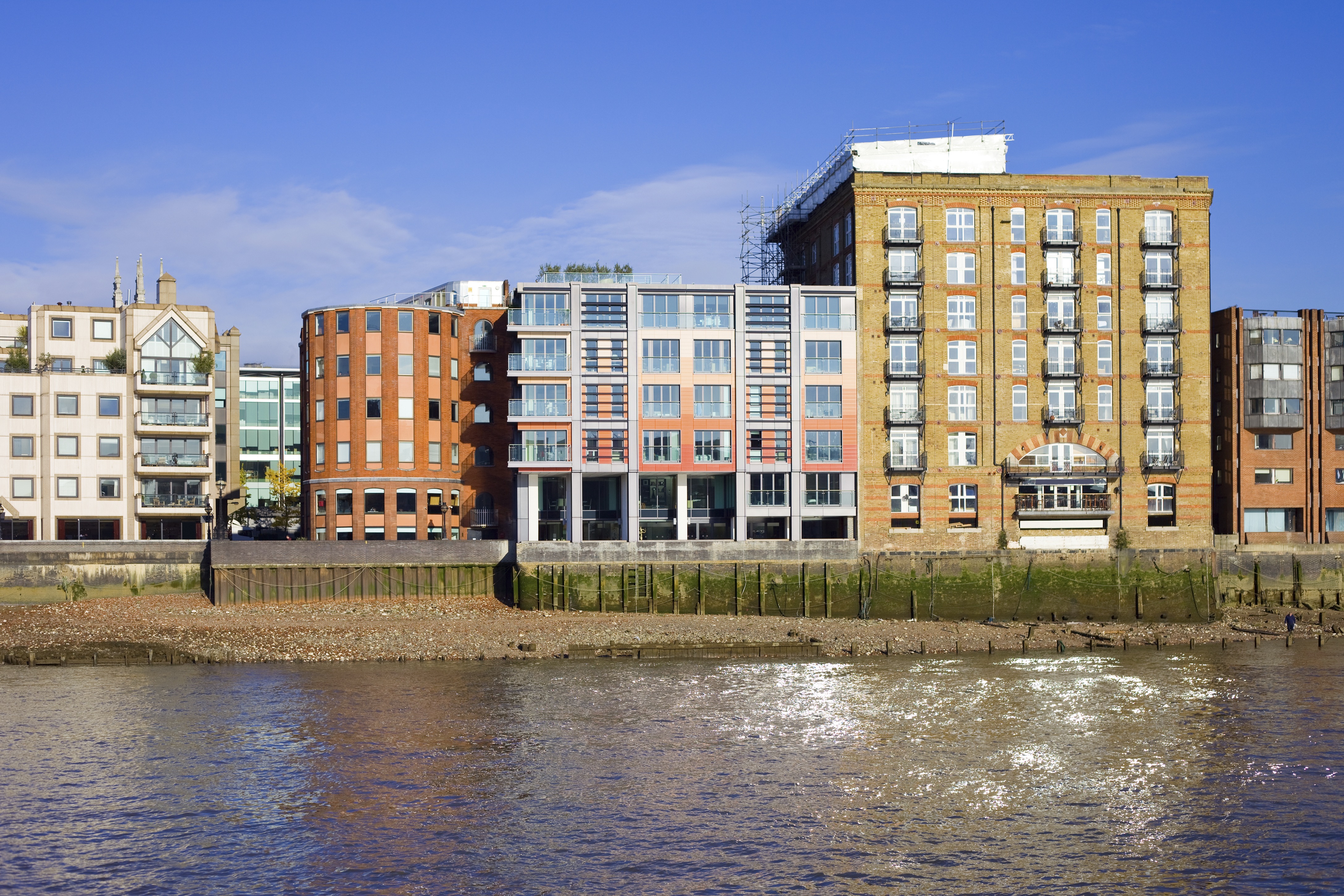 There are a lot of headlines about cladding and the impact it's having on people and their homes. What we are trying to do in this series of articles is help you have the information you need, to know if this is a problem for you as a seller or as a buyer, and point you in the right direction for help.

If, after reading this, you need more help, do get in touch and we'll do our best to get you an answer, or find you an expert to talk to.
So what's the history – when did cladding on flats become a problem?
Issues was raised of the dangers of some cladding materials following the tragic events of the Grenfell fire in June 2017.

This disastrous fire raised two issues to be resolved:-
A short term issue of how to identify properties with unsafe cladding and how to fix them (as well as other fire safety features which could be lacking)

Establish a Building Safety Regulator and a Building Safety Bill to ensure a fire like this never happens again
This document is aimed at councillors supporting residents in their local area, but has a lot of useful information for anyone wanting or needing to find out more: Supporting residents who have been affected by cladding issues.
Why is cladding dangerous?
In a fire, the cavity can act as a chimney and so barriers are installed (usually of a reactive material that leaves a gap for ventilation, but closes in the event of a fire) at various points in the cladding system.

Remediation is necessitated where the cladding system is dangerous. This may involve removing the cladding itself, or the insulation, or both, or it may involve remediating defects in the cavity barriers (missing or wrongly-installed).

In the years since Grenfell, other problems have emerged, such as inadequate fire stopping in buildings with timber frames which also require remediation. These problems are usually breaches of compartmentation, ie the process by which the design and construction of a block prevents fire in one flat from spreading out of that flat before the fire service can arrive to deal with it.
More information on problems, visit: Supporting residents who have been affected by cladding issues.

Is there any particular cladding types which is at risk of fire?
Local Authorities have been asked to find out how many buildings were at risk and in doing so, identify if there was any particular type of cladding which was an issue.
In the report, BRE research identified that:-
"This research shows that ACM PE [aluminium composite material]presents an unparalleled risk of fire in external cladding. Building owners should act to remove and remediate this cladding type on any building. This important research also confirms the advice previously issued regarding other cladding materials."
In addition, the following has been classed as unsafe/worrying:-
High pressure laminate (HPL) is classed as 'seriously unsafe'

Cladding made from compressed paper or wood due to being combustible




The government has also highlighted worries over MHC cladding – Metal Composite Materials which use zinc, copper or steel.
For more on unsafe cladding visit: Summary of research on non-ACM cladding.
How many properties are affected?
There are two different ways of measuring this. Firstly, the number of blocks and flats affected, and secondly, the number of people.

It's estimated there are 460 buildings over 18 metres have been identified as having ACM cladding. Of these, 33% are social and the rest private, including some student accommodation blocks.

In addition 1,700 buildings over 18 metres in height have been identified as having unsafe non-ACM cladding.

Alternative estimates from the Association of Residential Managing Agents suggest that 274,000 flats were in homes with dangerous cladding – this may equate to over 650,000 people.

More broadly, the Government has identified 12,500 residential buildings over 18 metres. It also estimates that there are a further 77,500 buildings between 11 metres and 18 metres – a total of 79,000 buildings.

This equates to 1.27 million leasehold flats in blocks taller than 11 metres. Of these, at least 839,000 are in buildings with some form of cladding. Source: Local Government Association (LGA)

From a consumer perspective, we have seen estimates suggesting anything from 650,000 to over 800,000 leaseholders are affected. Other stats suggest it could be 1.27 million leasehold flat owners living in blocks taller than 11 metres, of which 839,000 are in buildings with some form of cladding.

Some even suggest it's in the millions.
Who is at fault?
Bearing in mind that we don't know enough about the problem nor has the work been finalised from the Grenfell enquiry, this is a can of worms.

However, as of writing, we are looking at both a regulatory and an industry failure.

There were issues identified with cladding from other fires before Grenfell, but changes to building regulations had not been actioned prior to Grenfell:-

Potential issues with the regulations came to light following the 1999 fire at Garnock Court in Scotland, and the 2009 fire at Lakanal House, a council-owned tower block in London, both of which involved flammable cladding. However, changes to the building regulations had not yet been made by the time of the Grenfell fire in 2017.

As a result, the use of dangerous cladding became widespread amongst developers seeking to reduce the costs of housing delivery or refurbishment. Source: Local Government Association (LGA)

So there are multiple reasons why a property has been built with dangerous cladding and also with fire regulation failings. The key reasons are:-
A building could be failing today with the new research on cladding and knowledge about fire safety failings, but, in theory, this should have been caught by building regulations checks, but wasn't.

Some buildings may have been 'spec'd' to a different standard, but when the property was built, different materials were used, or it wasn't built to 'spec'.

There is a question of warranty issues and checks too, some of which have paid out for the problems, some which haven't – while legal cases continue: Zurich signed off fire-risk flats without checks
The problem with both of these is that for leaseholders/freeholders, they don't have the same 'consumer rights'. If this had happened to a car or a fridge, then the products would have been 'recalled' and consumers would have been refunded.

Due to the 'odd' way that leaseholders are held responsible for work required on a property, this means that the only way they can get 'others' to pay is to undertake hugely expensive and long winded court battles.

Although the government has provided some funding, they have been very specific that in the main this is for 'cladding issues' and have not provided funds for many of the other issues uncovered, which, with the new Building Safety Bill will result in some properties being difficult, if not impossible to sell: Draft Building Safety Bill

For what it's worth, my view is that leaseholders don't have the time, energy, expertise or funds to secure funding from those that caused the problem in the first place. As such, the government is going to have to make the monies available and then secure the funds back from the industry, once it's been established who is at fault.
How is it affecting owners?
In summary, it's miserable. There are people who are going bankrupt and losing their homes, all because of industry and regulatory failings, when they did nothing wrong at all.

Leaseholders are already suffering financially from having to fund waking watches, increased building insurance costs, alarm system implementation, remedial work, much of which is not covered by any government funds.

Worst still there are people who can't sell or re-mortgage who are now stuck in inappropriate housing with new babies, or those getting divorced, in debt etc.
The big question: who should pay?
The government has stated that private sector building owners and landlords are morally responsible for removing cladding and bearing the costs of remediation.

The government has stated that leaseholders shouldn't pay on the one hand, but unfortunately the new legislation that is being implemented clearly puts the onus on the leaseholder:-

The forthcoming Building Safety Bill establishes a building safety charge payable by long leaseholders, to contribute towards the costs of managing building safety which will arise from the new regulatory framework. The Bill proposes that this will be separate from the leaseholder service charge.

However, the Bill has been criticised for permitting leaseholders to be charged for the cost of remediating historical safety defects, which may have pre-dated their occupation, and which may have been in line with regulations at the time that work was completed.

The LGA's position is that leaseholders should not be left to cover the costs of historic, systemic building safety failures and that these should be met in the first instance by the Government, which should then pursue those responsible for the problem – developers, product manufacturers and contractors. Source: Supporting residents who have been affected by cladding issues

Kate's view when it comes to funding is that:
Every company that has been involved in supplying, speccing or ordering the materials that were used to build private homes, they, along with the government regulatory failure, they should be footing the bill for leaseholders.

This however would require the government to do what it did with the banks in the last recession – get everyone around a table and work out between them how this is going to be funded.

From the government's perspective, because the money will go towards jobs, VAT etc, any funds spent on the remediation should be recouped by the government. From the different companies' perspective, it's only right they shouldn't profit from working on the properties sold.

Kate says: "Personally, I would like to see the government having the same tenacity that it has over Brexit. I want to see a 'we are going to sort this once and for all' and 'we are going to do it by 31st December 2021' so there is an end to this for leaseholders."
What funds are available to help make the buildings safe?
Initially the government made £600 million available in funds for the remediation of ACM (Aluminium Composite Material) cladding systems – such as those used on Grenfell Tower – for high-rise social and private sector residential buildings. This was for blocks over 18m.

Then in March 2020, the Department announced a £1 billion building safety fund to help fund remediation of other cladding types that presented a significant risk of fire at 18 metres and above.

However, there was a change to help support all types of combustible cladding systems even to those which were above 11m.

In February 2021 more funding was announced and a five point plan produced to help those affected by the cladding problem:-
A further £3.5bn was made available by the government to "fully fund the cost of replacing unsafe cladding for all leaseholders in residential buildings 18 metres (6 storeys) and over in England. Home Office analysis of fire and rescue service statistics showed buildings between 18 and 30 metres are four times as likely to suffer a fire with fatalities or serious casualties than apartment buildings in general."
The government promised "Lower-rise buildings, with a lower risk to safety, will gain new protection from the costs of cladding removal with a generous new scheme offered to buildings between 11 and 18 metres. This will pay for cladding removal – where it is needed – through a long-term, low interest, government-backed financing arrangement. Under the scheme, no leaseholder will ever pay more than £50 a month towards the removal of unsafe cladding. This will provide reassurance and security to leaseholders, and mortgage providers can be confident that where cladding removal is needed, properties will be worth lending against."

EWS1 form has been re-evaluated to reduce the number of blocks requiring one

A £2 billion levy to be paid by the UK development sector over a decade will go towards helping to pay for cladding remediation costs.
For more help on funding for remediation:-

For more information on cladding, also read: