Agents are being held accountable when they fail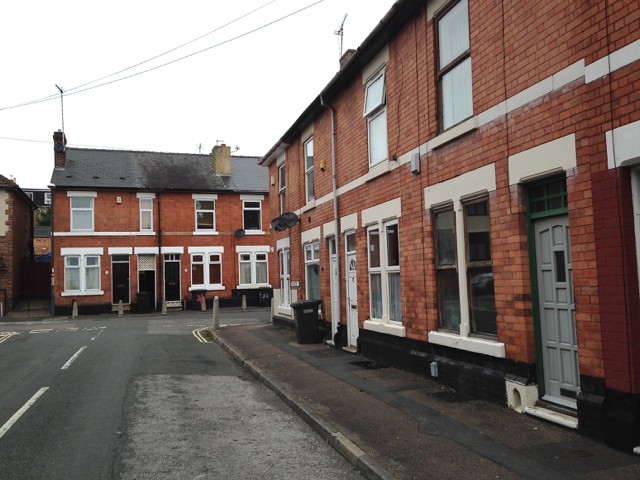 A recent report from The Property Ombudsman Scheme (TPOS) shows that agents are now being held responsible and taken to task if they don't deliver a good service.
Most people tend to think that agents 'get away with' bad practice and as a result, in my experience, many don't bother to complain, even though there is an independent third party complaints service which is completely free of charge to the public.
So whether you are a landlord, tenant, buyer or seller and feel you have been badly treated by an estate or letting agent, now is the time to make sure you do something about it – and stop other people from receiving a poor service.
Think you've got a rogue landlord? Here's how to avoid them.
In 2015, The Property Ombudsman Scheme received 32% more complaints than the previous year
The latest report from the TPO shows that more people are complaining, too, and that can only be a good thing for the industry.
The summary information from the report shows that:
More than 16,000 consumers rang for advice;

More than 3,300 formal complaints were resolved – 32% more than in 2014;

Agents were instructed to pay awards totalling £811,134 to consumers.
Having said this, do bear in mind that there are on average 1.2 million sales and more than 5 million lets in the UK per year, so these numbers are actually fairly low.
This either means we have lots of very good agents… or you aren't complaining enough!
How do you choose the right letting agent? Read our expert checklist.
When you do complain, the data also shows you are usually in the right:
Lettings statistical highlights:
83% of complaints were supported by the Ombudsman;

50% of complaints were made by landlords, while 47% were made by tenants;

The highest award issued last year was £16,954 for a lettings dispute;

The average lettings award was £522;

People are most likely to complain in the South East (24%), Greater London (24%) and South West (9%).
The top three causes of complaints were:
Management, such as sorting out repairs and maintenance issues;

Keeping records and problems with communication;

Issues arising at the end of tenancies, such as deposits, disputes and damages.
A popular myth is that agents only look after landlords, but this data shows an almost 50/50 split between landlord and tenant complaints, showing that they are equally as important customers to agents as landlords.
Need to evict a tenant? Here's how to do it properly and professionally.
Sales statistical highlights
Interestingly, the system may well be working as estate agents have been members of the scheme for a lot longer than letting agents and as a result the number of complaints was much lower, albeit higher than the previous year:
More than 1,200 formal complaints were resolved – 27% more than the previous year;

73% of the complaints you made were approved by the Ombudsman;

60% of complaints were made by sellers; 35% were made by buyers;

The average sales award was £374;

Most complaints from around the UK came from the South East (26%); South West (13%); Greater London (11%).
Top reasons for complaints include:
Poor record keeping and communication;

Questions over marketing and advertising;

Problems with instructions, terms of business, commission and contract termination.
As with lettings, this data also shows that although buyers don't actually have any agreement with the agents, who, unlike letting agents, legally have to act on behalf of sellers, buyers are still getting looked after as customers. And if they aren't satisfied, they too can complain and be looked after.
How do you let a property out? Read our expert checklist.
Tenant fees
This is something that many people are calling to get rid of, but few seem to realise that you can actually complain about them and there are rules in place that protect tenants.
For instance, a letting agent is legally obliged to provide, in writing, all charges and fees (including VAT) payable by tenants, before they make any commitment to rent the property.
In a case referred to The Property Ombudsman, the tenants complained that the letting agent only disclosed all the fees and charges after a non-refundable £250 holding deposit had been paid, and that the VAT-inclusive figure was unclear.
While the Ombudsman agreed that the agent had provided details of the fees, it was not satisfied that the agent had supplied this information early enough in the proceedings for the tenants to withdraw, and agreed with the tenants that there was a lack of clarity over the VAT.
As the tenants had ultimately agreed to the tenancy and the fees – albeit on the day before they were due to move in – the Ombudsman declined their request for a £250 refund from the letting agent. However, due to the "avoidable aggravation" they had suffered, an award of £150 was made to the complainants.
Have you complained and if not why not?
There is no need to tolerate poor service, when The Property Ombudsman is there to is help you – and help raise standards for future consumers.
If you have a problem with a sales or letting agent, you should first raise it with the company. All agents have to be registered with a recognised redress scheme, so this is a good question to ask before you engage their services, to ensure they are abiding by the law and that you are protected.
In addition, all agents should have an in-house complaints procedure, which should be available, in writing, on request.
You should write to the agent to explain why you are dissatisfied, and explain what you would like them to do to resolve your complaint. Be sure to keep copies of all correspondence, and follow up any telephone/face-to-face conversations in writing, confirming dates, times and what was said.
The Property Ombudsman, or similar redress scheme, will only get involved once you have followed the agent's own complaints procedure, and not reached a satisfactory resolution. This could be because the agent has not complied with your request, or if the issues remain unresolved after eight weeks.